Dangerous flooding expected in Louisiana from Storm Nicholas after system hit Texas
Nicholas Could Expand Life-threatening Floods In The Deep South
"This is a very serious storm, especially in the areas heavily affected by Hurricane Ida," said the state governor.
Residents of southern Louisiana, who still haven't recovered from Hurricane Ida just a few weeks ago, brace themselves for heavy rain and life-threatening flooding Wednesday as Storm Nicholas slowly passes over parts of the state after hitting Texas.
Related
Nicholas made landfall on Tuesday as a hurricane over the Texas coast and dumped downpours, although it soon reverted to a tropical storm and then a tropical depression. But forecasters said Nicholas could remain over battered Louisiana and cause dangerous flooding in the heart of the American South for the next few days.
Life-threatening floods expected in Louisiana
The state, which has yet to fully recover from the ravages of two Category 4 storms – Ida last week and Laura last year – received warnings of potential downpours from Nicholas with apprehension, The Associated Press reported. .
State Governor John Bel Edwards warned people to expect flash floods and to take the storm seriously even if it was not a hurricane category. "This is a very serious storm, especially in the areas heavily affected by Hurricane Ida," Edwards said.
Louisiana declared a state of emergency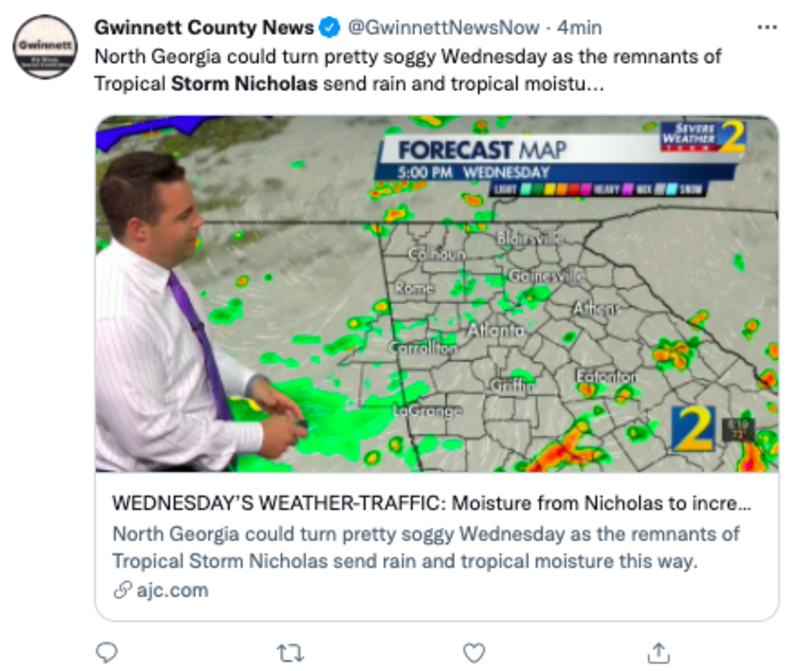 Galveston, Texas, recorded nearly 14 inches (35 centimeters) of rain from Nicholas, the fourteenth named storm of the 2021 Atlantic hurricane season, while Houston reported more than 6 inches (15 centimeters). Louisiana declared a state of emergency on Sunday as residents prepared for Nicholas's impacts, it reported. The Sun.
The New Orleans office of the National Weather Service said Tuesday night that up to 10 inches (25 centimeters) of rain could fall in parts of Louisiana, with some areas experiencing particularly intense periods of 2 to 3 inches (5 to 8 centimeters). of rain. rain per hour.
Almost 100,000 people are still without electricity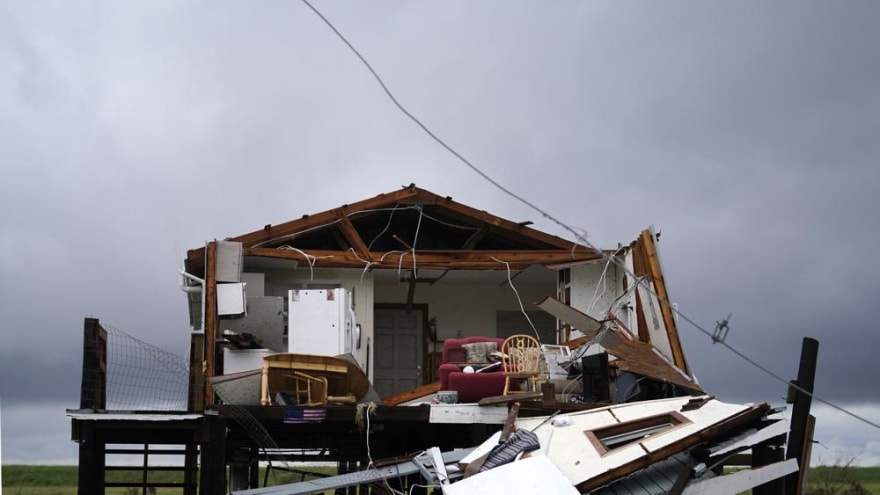 Governor Edwards said Nicholas will complicate an already difficult recovery for Ida in southeastern Louisiana. He noted that 95,000 customers were still without power more than two weeks after the Ida attack. And he said the new storm could mean that some who had regained power could lose it again. Homes already severely damaged by Ida have yet to be repaired to the extent that they could withstand the heavy rains, Edwards added.
Power companies working to restore power to the remaining areas of the state said Wednesday they were watching Nicholas closely, but did not expect that to affect their restoration times.
Rain is Nicholas's main threat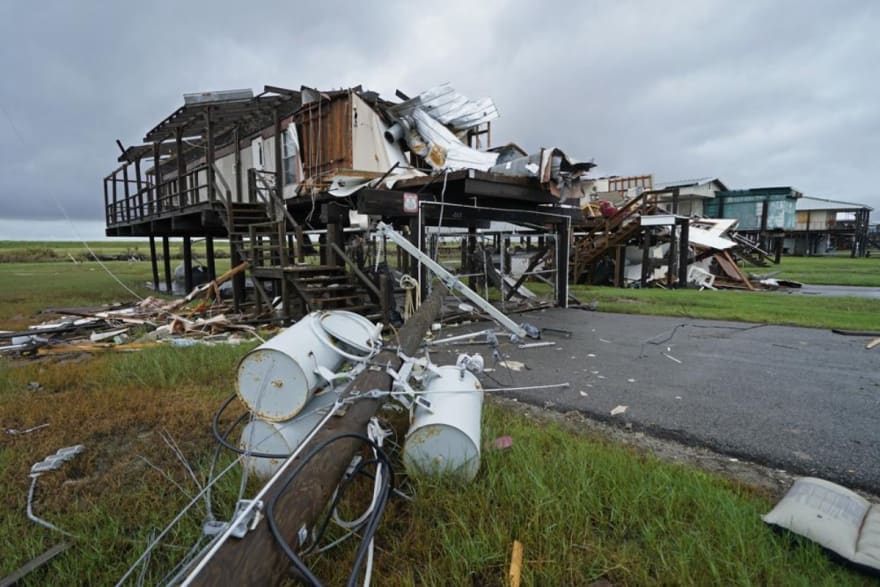 A spokesperson for Entergy Louisiana said that Nicholas has so far not caused delays to previously announced times to restore power. Crews cannot operate when there is lightning within 10 miles (16 kilometers) and cannot put bucket trucks in the air in winds greater than 30 mph (50 kph), Jerry Nappi said. But once conditions improve, they will quickly resume work.
Joe Ticheli, manager and CEO of the South Louisiana Electric Cooperative Association, said he did not anticipate that Nicholas would significantly slow down his work to restore power after Ida. He said the rain, Nicholas's main threat, doesn't really stop linemen who are generally outfitted in more polished suits and sand, he said.
Some parts of Texas without power because of Nicholas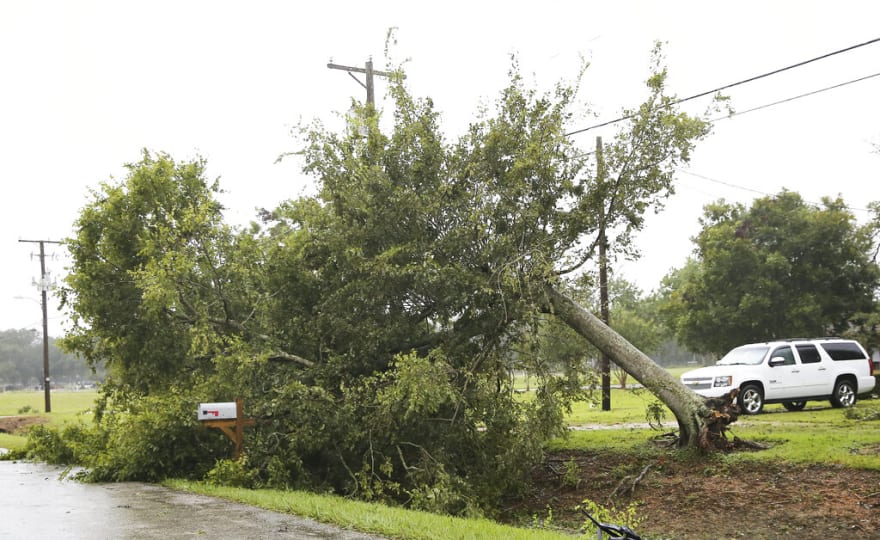 Even after Storm Nicholas struck down some power lines along the coast, more than 480,000 users in Texas and more than 93,000 in Louisiana were left without power, Poweroutage.US explained.
The threat is not over yet and it is that almost the entire coast of the state of Texas is still under a tropical storm alert, according to the National Hurricane Center (NHC) of the United States.
Rains, rains and more rains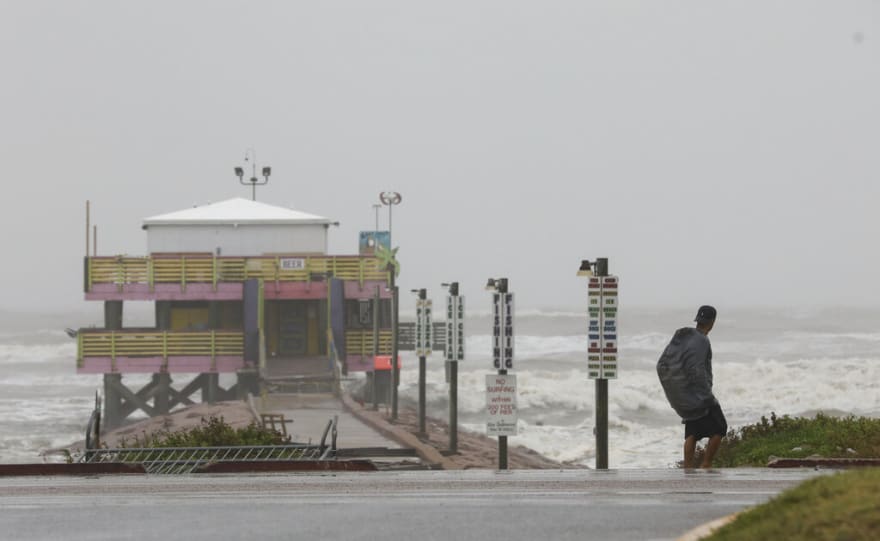 As long as Nicholas is around, Texas, Louisiana, southern Mississippi, and even Florida will have to deal with rain, rain, and more rain, which becomes dangerous because it could lead to life-threatening flash floods.
Forecasters predict that 6 to 12 inches of water could accumulate on the Texas coast in the next few days and 4 to 8 inches in other areas in the southeast of the state. In fact, already in Galveston they reported almost 14 inches (35 centimeters) of rain and in Houston more than 6 inches (15 centimeters), reported NY Post.
Active hurricane season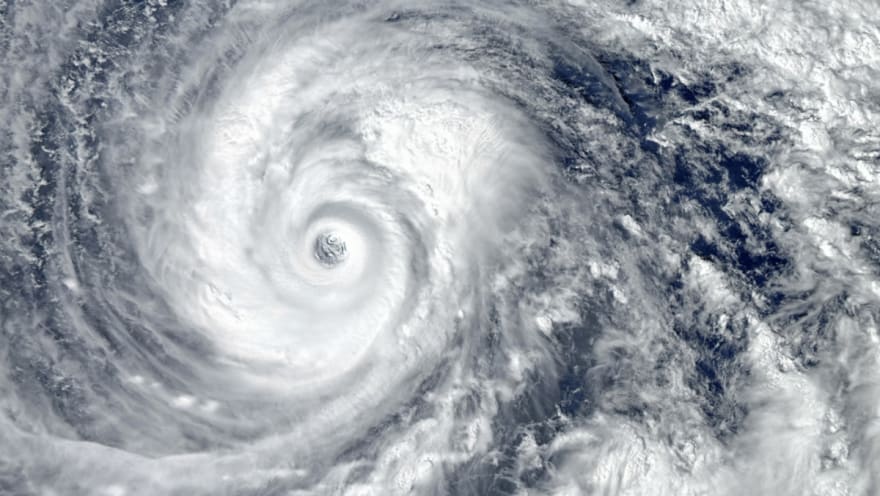 The hurricane season remains very dynamic. Nicholas is already the fourteenth named storm to form in the Atlantic in 2021 and could cause even more stages. This Tuesday, the NHC warned that they could form one or two tornadoes in Texas and southwest Louisiana.
So far, five hurricanes have formed in the Atlantic: Elsa, Grace, Henri, Ida and Larry, of which Grace, Ida and Larry have reached a higher category. Meteorologists continue to monitor other systems.
Forecast of active hurricane season in the Atlantic remains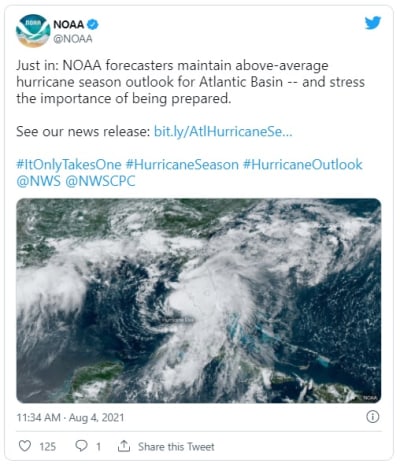 Hurricane season started last June 1. Now, when we go a little beyond the middle, the NOAA Climate Prediction Center reviews and confirms that this 2021 there could be between 15 and 21 named storms and that between 7 and 10 of them could become hurricanes.
Before starting the season, NOAA also warned about the possibility that this year they will form 3 to 5 major hurricanes, that is, so strong that they could reach categories 3, 4 or 5 on the Saffir-Simpson scale, EFE reported.
Closed schools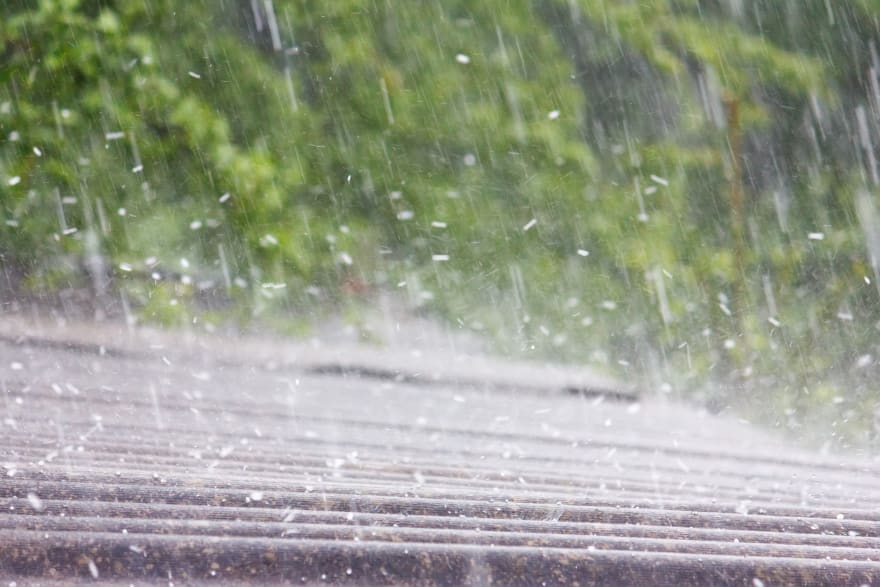 Many school districts on the Texas coast of the Gulf of Mexico canceled classes Monday due to the arrival of the storm. The Houston school district, the largest in the state, was one of those that announced that there would be no school Tuesday.
Several COVID-19 vaccination and testing centers in the Houston and Corpus Christi areas were also closed due to bad weather forecasts, and a Harry Styles concert scheduled for Monday night in Houston was canceled.
More rain is expected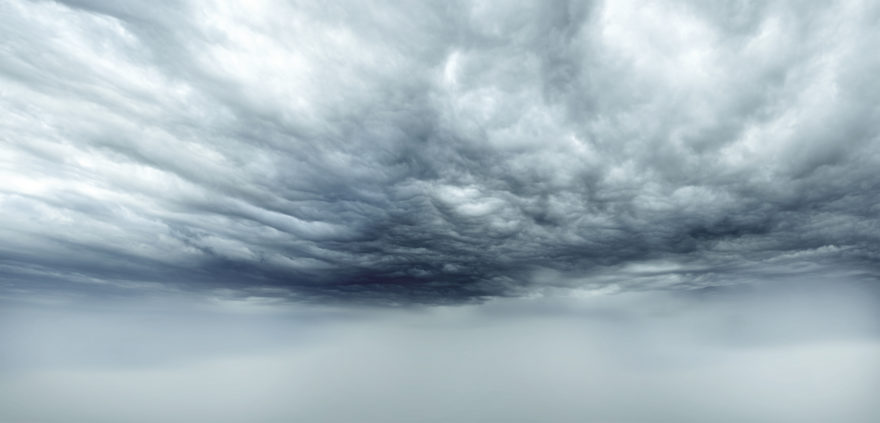 Between 15 and 30 centimeters (six to 12 inches) of rain was expected on the north coast and the central coast, with point accumulations of 46 centimeters (18 inches) in some places. Other areas of southeastern Texas and southern and central Louisiana and southern Mississippi could see 4 to 8 inches (10 to 20 centimeters) of water in the coming days.
"Listen to local weather warnings, heed local warnings for safe and correct actions, and you will weather this storm like many other storms have weathered," Abbott said at a news conference in Houston.


mundohispanico.com