Waterloo Regional Police say an arrest was made in connection with Liberal leader Justin Trudeau's campaign in Cambridge on August 29.

Police say a 32-year-old Kitchener man faces two counts of threatening. His name was not released.
Read more:
No charges were brought against the disruptive protesters during Justin Trudeau's campaign stop in Cambridge
They have said that there was a crowd of 100 to 150 protesting as Trudeau made the first big climate announcement of his campaign on Lindsay Road.
No arrests were made at the time, although one person was evicted during the Trudeau event for breaking and entering. They were not charged.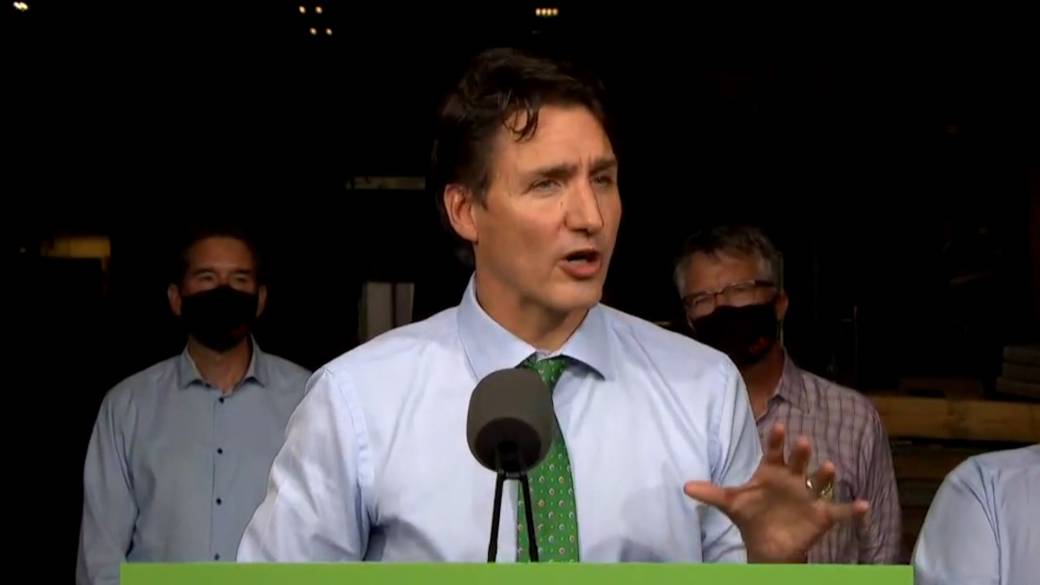 Canadian Elections: Trudeau Defends His Stance On COVID-19 After Protesters Disrupted Campaign
A woman was seen being dragged out of the event by police after she refused to return.
The Canadian Press reported that a member of the crowd hurled a racist slur at a black officer in Trudeau's security detail, as well as a misogynistic slur at an officer. Others were heard shouting death threats.
Read more:
Trudeau says he 'won't back down' from anti-vaccine protesters
Police reported that the crowd repeatedly chanted expletive slogans directed at the Liberal leader and carried posters, at least one of which included a photo of Trudeau about to be executed by hanging.
Police say an investigation was launched after viewing video of Trudeau's visit, as well as speaking with witnesses and receiving information from the RCMP, who were present at the event.
Trudeau has had several campaign stops in southern Ontario, including a visit to London where gravel was thrown at him.
London police say they are also investigating that incident.
* With Canadian Press files
© 2021 Global News, a division of Corus Entertainment Inc.


Reference-globalnews.ca