Saturday, July 2: You can write to us too, at [email protected]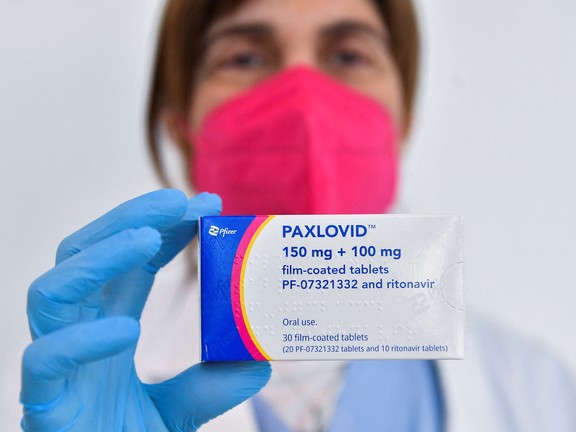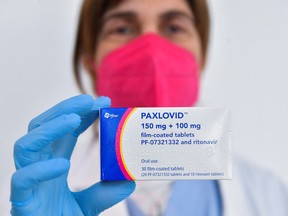 Article content
The health care system failed my mom
Article content
My mother tested positive for COVID on a recent Saturday. Given her age, and the fact she is immune-compromised, she is eligible for antivirals. A screening on Ontario's health website showed there were two ways to get a prescription for Paxlovid: through her primary caregiver, or through an assessment clinics.
Family doctors are virtually impossible to reach on the weekend in Ottawa. The clinics are generally full, and my attempt to set up a virtual appointment was cancelled as they couldn't prescribe the antiviral via telemedicine. The closest assessment centre, D. Aubrey Moodie, was closed on the weekend. Given that antivirals are most effective early on in the course of the infection, this was, to say the least, concerning.
Article content
I called Ottawa Public Health, but the automated attendant kicked me to the province, where the operator told me he couldn't book assessments. I later learned that the Moodie assessment clinic could be booked online, and I booked for the Monday. I also learned that my mother could go through Emergency, but the wait was six to eight hours, and Emergency, where she had spent 11 hours the prior Tuesday, is likely where she was infected in the first place.
We learned at the assessment centre on Monday that one of the antibiotics she was prescribed on the previous Tuesday precluded her taking Paxlovid until it cleared the system, which would take three days, which would takes her outside the five days of initial symptoms in which the antiviral works. Had she been seen on Saturday when she has tested positive, and discontinued the antibiotic, she would have been eligible to take the antiviral.
Article content
I also discovered that Ontario pharmacists wanted to prescribe Paxvolid, but the medical profession opposed this, even though primary care physicians are virtually impossible to access on weekends.
There is something broken in our ability to organize institutions to deliver the public good, and our health system is one example. Systems should be put in place to reward competence and hold accountable those without. Elections are the most fundamental way to impose accountability, but too many Canadians are either complacent, or so partisan that they fail to call out the failures of their own side. I thought the pandemic would shake Canadians out of their complacency, but I was wrong, and I fear that our institutions will continue their long, slow decay, and with it our quality of life.
Article content
Brian Garland, Ottawa
This salary increase leaves me spinning
Re: Canada renews its top doctor, with raise, June 24.
I was more than a little excited to read that Canada's top doctor will be receiving a salary adjustment ("increase" is such a mundane word) which will set her remuneration at an annual $324,000. "Excited" is hardly an appropriate word to describe my elation; however, sometimes in the emotional throes of unanticipated delight, vocabulary fails us.
More to the point, I have a top that I received for my 10th birthday 80 years ago. While it still spins weakly when the plunger is activated, it's losing its zip to the extent that it no longer hums. I suppose my expectations are unrealistic, but I wonder whether the Citizen could use its influence to have my top examined and perhaps even rejuvenated by Canada's top doctor. She would certainly be helping renew my gratitude and pride to be living in a country where top doctors merit a column in a nationally recognized newspaper.
Article content
Frank Turner, Ottawa
Federal government helps the rich
It is wonderful that the federal government can give a raise of more than 20 per cent to the
chief public health officer at a time when people are in danger of loosing their houses due to increased interest rates; companies are faced with higher debt reimbursement costs; and the economy may be going into recession.
At least the top echelons are not suffering too much.
Colette Trent, Chelsea
COVID times: Please keep your distance
We who diligently continue to wear masks in close public settings have very personal, very real reasons for doing so. I find it disrespectful of some to constantly disregard my obvious mask and fail to safely distance from me.
Is it any more difficult than holding a door, not butting in, waiting your turn, or nodding hello to grant us those six fabulous feet, those two marvellous metres of grace? I think not. I do it for you.
Article content
Thomas Brawn, Orléans
Kanata will suffer if the arena moves
Re: Dream of a downtown arena is within reach, June 24.
Having a world-class arena in downtown Ottawa is long overdue, and it probably should have been constructed downtown in the first place. The downside is that the Ottawa Senators' current arena was largely responsible for building and sustaining the vibrant economy of Kanata and surrounding area. The economic rIpple effects were enormous.
A downtown arena will initially severely impact the Kanata economy, but at the end of the day it is the right decision. The Ottawa Senators belong downtown.
Douglas Cornish, Ottawa
The true meaning of 'freedoming'
The term "freedoming," related to the supporters of the winter occupation, was recently introduced in the Citizen. As it is a new word, may I take the liberty of offering my interpretation of what it should mean? "Freedoming" to me is what our brave Canadian Forces did in Europe and elsewhere in the two world wars and Korea. It is what our peacekeepers have done in multiple conflict regions around the world.
Article content
And as for Canada, just what do we need "freedoming" from? I suggest the "freedomers" (my own new word) visit Ukraine or Syria or Afghanistan for comparison. Canada is not perfect, but in terms of freedom, it doesn't get any better than this.
John Brooks, Ottawa
War museum and Ottawa are amazing
At (almost) 88, I have a short bucket list. As a veteran, I have always wanted to visit the Canadian War Museum in my capital as I believe everyone, veterans especially, should do.
A couple of weeks ago, I got that opportunity and was totally amazed by what I saw and felt.  Astonishment at the bunker-like appearance of the building. I was further surprised that admission and underground parking was free to veterans. Thank you. Every exhibition was wonderful but the Memorial Hall and Moriyama Regeneration Hall were No. 1 and 2 to me.
Article content
The hospitality of Ottawans was also demonstrated when a young man, a barber in town, picked up my $75 tab at the Heart and Crown just because I was a veteran. It brought tears to my eyes and he didn't even give me his name. I wish I had asked. Thank you Ottawa.  A wonderful experience.
William Stark, LCol (Ret'd), Orillia
We're judging NATO commitment unfairly
Re: Canada slips further away from NATO's 2% defence spending benchmark, June 28.
Although much will be made of how little Canada contributes to NATO, relative to GDP, I hasten to remind people that few, if any, of the other NATO countries have the same sort of commitments Canada has, compared to the size of our populace.
Do they have as long a border to service? As vast a coastline to patrol? Do they have as much unpopulated terrain to be monitored for wildlife, natural hazards such as floods, wildfires, earthquakes? What share of their national budget has to be allocated to all those things?
Article content
Taken completely out of context, yes, we do not measure up to the arbitrary percentage contribution set by NATO. And yes, we take our NATO commitment seriously.  But could we carry out all the other things incumbent on the Canadian federal government if we reallocated the funds to NATO?
Mark Hammer, Ottawa
Serve the nation, not your friends
Re: Anger grows as Canadian military officers rally around general accused of sexual assault, June 24.
The allegations of sexual assault against Lt.-Gen. Trevor Cadieu have created a conundrum for his military friends and colleagues. Should they openly express their support for him or do so only in private? Mature discretion should be the guiding principle in this situation.
Article content
While privately defending him, those in the military need to recognize their primary duty and loyalty must ultimately remain to the Canadian Forces, not an individual member. They should realize their publicized comments may be both personally hurtful to the apparent victims and also directly detrimental to their associates', subordinates' and victims' morale, trust and perceived support, thereby negatively impacting the overall effectiveness of our military.
Al Jones, Almonte
What other job has these perks?
Re: Nepean MPP Lisa MacLeod taking 'time off' to improve health, June 24.
Newly re-elected MPP Lisa MacLeod is taking "some time off to … improve my health." Well! In what other line of work could you apply for a job, be awarded the job, then announce you don't feel like showing up, and expect to keep the job?
Article content
John Edmond, Ottawa
Be consistent at least, America
Following the U.S. Supreme Court ruling on abortion, Mike Pence and other American politicians have said that they will do anything to protect the "sanctity of life." What good news that we can shortly expect America to join the rest of the civilized world in banning its shameful use of capital punishment.
Carol Evoy, Ottawa
Let's protect abortion rights here
The U.S. Supreme Court's  decision to strike down abortion rights is an unprecedented setback for women's rights and an assault on women's reproductive health. Outlawing abortion will not stop women from seeking an abortion, but in fact it will make it more difficult and dangerous.
In Canada, we must be steadfast and vigilant in protecting women's right to choose lest the momentum of anti-abortionists in the U.S. energizes and emboldens the anti-abortion movement in Canada.
Article content
Dono Bandoro, Ottawa
The Fall of the American Empire?
It is sickening to see what has been happening since Donald Trump won the U.S. presidential election in 2016. Are we witnessing the equivalent of the Fall of the Roman Empire?
The Jan. 6 committee is unearthing the incredible corruption that threatened the basic democratic institutions of that country and the rule of law in the Trump White House, following the type of attempted coup d'état that one would expect in a banana republic. And it is more and more evident that there is strong support for autocratic government among the millions of Trump supporters.
The "freest country in the world" is now facing a situation in which the rights of women (among others) have suffered a terrible blow while the rights of gun aficionados to bear arms (and shoot people) have been strengthened. And there is more to come if one is to believe Justice Clarence Thomas.
Article content
To top it all off, there is a real risk that Trump will win the presidency in 2024. The voting system is being manipulated in many Republican jurisdictions to ensure that this will occur while two Democrat senators are preventing President Joe Biden from taking action that might salvage the situation and prevent the catastrophic resurgence of the Republicans in the House and Senate.
All of this is bound to have serious consequences for Canada and other countries. Fasten your seatbelts.
Yvan Gaudette, Gatineau
The Titans are great entertainment
I'm surprised and disappointed that there is so little coverage of our new baseball team, the Ottawa Titans. The Titans play in the independent Frontier League and the calibre of ball is truly excellent.
Article content
Ottawa has had (and lost) several baseball franchises over the years due to inadequate fan support and media coverage. This is a situation the Citizen could address; the Titans provide some fine entertainment at a reasonable price.
Richard Fisher, Osgoode Village
A hero at the passport office
I'm not on social media so I don't have a million followers to tell, but I needed to tell someone about my experience with my passport renewal.
After exhausting all options to get an update on the status of my renewal, I was resigned to the fact that I would have to wait in line all day at the passport office like my fellow stressed travellers. My husband insisted on waking up at 2 a.m. and standing in line for me. He was 50th at 3 a.m. I woke the kids up extra-early at 5:30 a.m. and headed out to take over at 7 a.m., while hubby drove kids back home. Passport office staff were efficient, and I got an appointment to pick up my passport around 9 a.m. But this man I married 13 years ago — and been with for more than 20 — I fell in love with him again today. Merci, SuperBen. I know I'm lucky.
Françoise L'Abbé, Kinburn