Bridgitte Alomes founded Natural Pod ten years ago with the intention of producing products made from sustainable (non-toxic) materials as an alternative to fast furniture.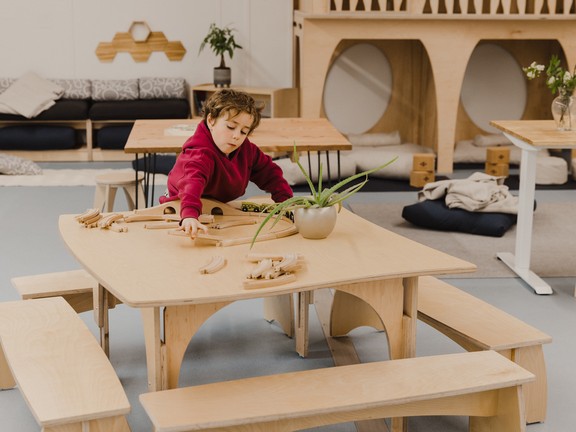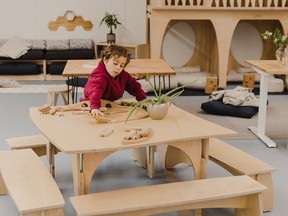 Reviews and recommendations are unbiased and products are independently selected. Postmedia may earn an affiliate commission for purchases made through links on this page.
article content
When Bridgitte Alomes' son was young, he had an allergic reaction to toxic chemicals found in one of his toys. He sent Alomes down a path he never would have expected. Wondering how many other kids and their families were experiencing the same thing, he did a lot of research and discovered that there weren't many options available when it came to sustainable and consciously sourced options for children's furniture and classroom furniture in general.
article content
Alómes founded natural pod 10 years ago —of which she is the executive director— with the intention of producing products made from sustainable (non-toxic) materials as an alternative to fast furniture.
According to Alomes, what most attracts people to Natural Pod furniture is that it doesn't necessarily cost you more to buy sustainably made products that are good for the environment and your health.
"You would be very surprised," she says.
Many of Natural Pod's clients are early childhood education centers, schools, libraries and other public spaces. Many local classrooms, day care centers, preschools, and neighborhood houses, including Vancouver's Union Gospel Mission in the Downtown Eastside (DTES), carry their products.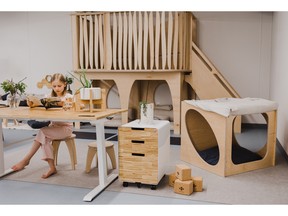 The health pandemic has created a lot of interest in their furniture, which Alomes suspects is because they see the products as a reflection of the natural (made from natural, non-toxic wood) and celebrate local, sustainable manufacturing, she says.
article content
"Ultimately, for me, I want kids to be outside," he says. Therefore, any way to connect children with the outdoors (including through the materials he uses indoors) is a win.
Alomes compares the growing interest in conscious furniture to the organic movement.
"People ask, if not now, when?" she says.
Natural Pod has now made furniture for thousands of learning environments in Canada and the United States, and as far afield as Australia, Japan, Hong Kong, Bahrain, India, and Dubai.
Ten years after her son's incident, Alomes says she associates with like-minded people who have similar values ​​and are interested in having natural elements and a sense of connectedness in learning environments.
Natural Pod products are "old-fashioned quality," meaning they last for generations and can ultimately be put back into the soil without harming it, says Alomes.
article content
Natural Pod recently formed a coalition with a few other BC brands that prioritize sustainability and have a good global impact in an industry (furniture production) that is not known for its environmentalism. These brands include ChopValue (who recycle chopsticks), deconstructors (which deconstruct buildings and reuse materials) and Half Moon (yoga and meditation items) and are creating collections of furniture and accessories together.
"The question that arises is, what is possible when you trust values ​​that matter and what happens when you put children at the center?" Alomes says.
Children learn a lot through storytelling, she says. So when you create learning environments that feature interesting furniture made from interesting materials, you create an opportunity to talk to them about the importance of where we get our materials and the impact on our health and the environment, she says.
"A student will ask where this Unbuilders table came from, and then the story begins," she says.