Mexico is one of the countries with the most limitations to acquire a new car. There are many conditions with automotive financing ranging from guarantees, down payments and guarantee deposits, to future expenses to consider, such as insurance, ownership, maintenance, spare parts and more.
In February 2021, Mairon Sandoval and Manuel Cangas, 20-year-old young entrepreneurs, took on the task of changing the way cars are brand new in Mexico. They detected too many problems when acquiring their first car, and in a few words, they detected an expensive, time-consuming, complicated process that 85% of the time results in not being able to brand new car and therefore, they decided to create OneCarNow!
OneCarNow! is the first car subscription service in Mexico, also known as renting, where a subscriber opens a new car in the medium or long term, without the need to give down payments, guarantee deposits, or guarantees and in certain cases, without a bureau of credit.
The main differentiator of OneCarNow! It is the ALL INCLUSIVE service, where customers do not worry about heavy initial expenses and future costs, such as spare parts, insurance, maintenance, tenure.
In addition, the hiring process is carried out 100% online, being so simple that people can start the process with a simple click from their mobile, going from the selection of the preferred car, to later customize the service in terms of to the term or duration and the annual kilometers to be covered, thus being a product tailored to each person.
The startup already has different services according to the needs of the clients, the car can be purchased for private use, for fleets of companies in the OneCarNow product! Business, and also for platform drivers with Mobility Platforms, all through the official OneCarNow page! (www.OneCarNow.com).
In December, OneCarNow! and Cabify partnered so that platform drivers can launch new cars in Mexico City and thus improve the conditions offered by the current informal rental market, and as they are only new units, OneCarNow! It also contributes to improving mobility services in the city. With the agreement, drivers will also enjoy multiple benefits on the Cabify platform if they decide to brand new vehicles with OneCarNow!
At the moment, the team is made up of eleven people who work every day to innovate mobility in the country and to continue growing the OneCarNow! within Mexico.
Currently, the startup is in the process of raising capital to be able to supply the demand. The platform was officially launched in October, and it already has more than 230 people on the waiting list for the mobility platform service and 36 more people for private vehicles, it also has more than 1,450 potential clients. In such a way that OneCarNow! is raising capital in order to be able to cover the high demand for the service, and they foresee a growth projection of more than 1,200 units placed in 2022.
You can find them on their website: www.OneCarNow.com
Also on social networks like LinkedIn: https://www.linkedin.com/company/onecarnow/
Instagram: https://www.instagram.com/onecarnow/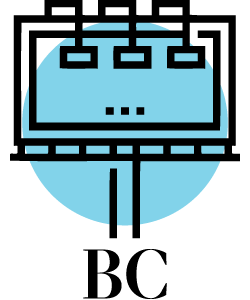 Branded Content is El Economista's commercial content unit that gives value to brands with content worth reading.


Reference-www.eleconomista.com.mx