Some cities are moving to electric cargo bikes to avoid congestion and safety-conscious BC groups are calling for lower speed limits and higher fines for violations.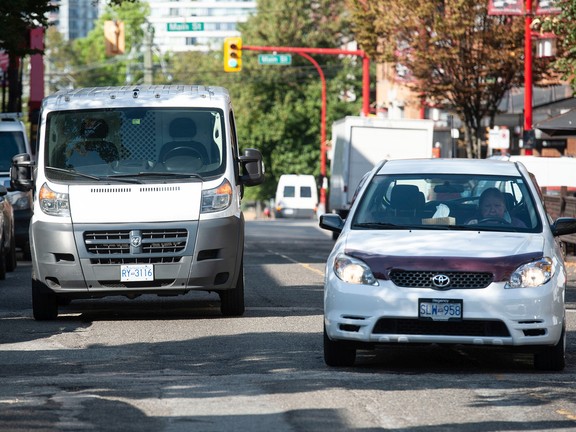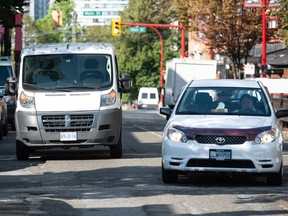 .
Navdeep Chhina often comes across drivers who park vehicles in bike lanes, forcing you to stop or drive into a car lane.
.
"It's more than an annoyance, it's dangerous," said Chhina, manager of campaigns and inclusion at HUB Cycling.
.
As more and more trucks and vans deliver for online stores, they are creating problems in cities where roads and sidewalks are already heavily used.
Now a study on how e-commerce is affecting traffic, by Metro Vancouver, says communities need to consider these delivery methods and develop "a comprehensive strategy of loading and unloading areas".
Regional planners said consumer demand for faster deliveries and corporate attempts to streamline deliveries and save money mean drivers need "wide and immediate access" to the curb.
Planners said drones and autonomous vehicles aren't yet viable, but electric cargo bikes can replace gas-powered vehicles, as they recently did in London, where population density is lower than in downtown Vancouver. .
.
Cities could also set up "micro-distribution centers," where consumers can pick up products.
The study said that before developing a policy, an inventory of charging zones, curbs and congestion points across the region is needed.
Meanwhile, cyclists must approach drivers parking in bike lanes to get in and out quickly, which Chhina says creates conflict.
He tweeted about a Canada Post van and truck that blocked his path recently, noting that the truck was empty, and the driver of the van told him "you know what."
Canada Posts tweeted back, asking for license plate and vehicle numbers so they could investigate.
But Chhina said it's not fair to go after drivers because it's their employers' responsibility to educate drivers and the province's role is to change laws to address the rise in e-commerce delivery.
.
HUB Cycling is one of several groups that make up the BC Highway Safety Law Reform Group, which has made recommendations to change traffic rules.
Among the recommendations:
• Requiring drivers to leave a distance of one to 1.5 meters around other road users when passing, something that is already the law in 39 US states and Canadian provinces.
• Set the speed limit at 30 km/h on all neighborhood streets in BC
• Increase fines again for dangerous behavior, such as opening a car door for a bicyclist. The fine used to be $81, but now it is $368.
• Set speed limits for electric personal transportation devices.
In Vancouver, city staff said in an email that they were unaware of an increase in problems between e-commerce vans and other road users, "however, our teams have noticed an increase in drivers food delivery companies that do not use designated loading zones. "
.
In areas where commercial vehicles cannot stop at the curb, drivers are encouraged to use the loading areas in the lanes. Those with a commercial vehicle permit may stop in commercial loading zones and lanes for up to 30 minutes to load or unload. They can also stop in the passenger zones for up to 30 minutes to load, but only until noon, and can use the metered spaces until 10:30 am, except if parking or stopping is prohibited.
"All drivers, whether in commercial vehicles or not, must obey no stopping and no parking signs, and other rules about clearing corners, fire hydrants, lane intersections, and driveways," the statement read. email.
Vancouver staff in 2021 issued 31,257 tickets for vehicles illegally stopped in loading zones, commercial lanes, or no stopping zones. That compares with 26,600 at the end of August this year.