Article content
Five-time heavyweight boxing champion George Chuvalo, suffering from dementia after a career of head blows and newly-diagnosed COVID, spent his 85th birthday this month in his nursing home bed with his wife sending her messages of love over a telephone line.
Article content
The PSW told Joanne Chuvalo that George smiled as she spoke. She believes he knows how much she loves him.
Article content
But he has no idea how much that love has cost her.
For almost a decade, a sad, ugly battle has been waged between Joanne and George's two adult children by his late first wife, Mitchell and Vanessa. She blamed them for breaking up her marriage and alleges they took advantage of their father's declining mental capacity to initiate divorce proceedings and ignore his requests to reconcile.
They accused her of being a gambling, drug-taking gold digger who didn't really care about their father, allegations Joanne denies.
In their long, drawn-out legal war, a public guardian was eventually appointed for George in 2018 and a judge ruled he didn't have the capacity to reconcile. In 2019, Joanne agreed to a settlement dealing mostly with equalization and division of property. But no divorce order was made; she and George remain married.
Article content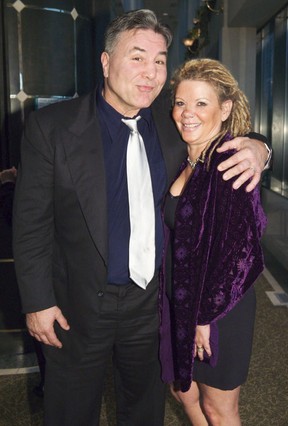 In 2020, Joanne sued his children and their lawyers, claiming they'd conspired to trick George into signing a power of attorney and a will and then started a divorce application on his behalf. She accused them of having "effectively kidnapped" George and kept him from her for five years when he never wanted to leave her.
They denied her claims and in July, Joanne lost. Badly. A judge threw out her lawsuit at this early stage as an abuse of process by relitigation, finding the issues she was raising should have been argued during the divorce proceeding.
Now she's just learned she's on the hook for more than $60,000 in their legal costs.
"There's something seriously wrong here," sighs Joanne, 66. " You bust up my marriage, devastate my life and I have to pay your lawyer? I don't know what I'm going to do."
Article content
Known as one of the toughest fighters in boxing history, no opponent ever knocked out the beefy Canadian, not even Muhammad Ali. But George knew nothing but tragedy in his personal life. The only saving grace from his cognitive decline is that he likely doesn't comprehend this latest chapter.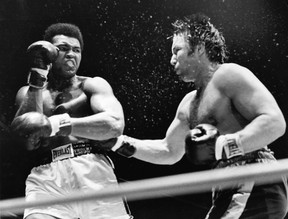 Once the father of five, by 1993, George had lost two sons — one to suicide and the second to a heroin overdose. Three days after the second child's funeral, Chuvalo's heartbroken wife Lynne took her own life.
Joanne had known Lynne from the Toronto hospital where they both worked. A condolence visit to George soon turned into romance and several months later, a wedding.
"To be honest, I felt guilty that our elopement happened so quickly after Lynne's death, but I never for a second doubted that it was the right decision," George wrote in his memoir.
Article content
"I knew that most people — especially Mitchell and Vanessa — wouldn't understand (they still don't) but if it wasn't for Joanne, I would not have survived."
She was by his side when he lost a third son to heroin addiction in 1996.
Joanne would never win over his two remaining children and she claims they pounced when all their father's years of taking blows in the ring left him so mentally incapacitated that he could no longer make legal decisions for himself.
RECOMMENDED VIDEO
The retired nurse has always maintained she should have been allowed to care for him.
"I don't feel George would be as bad as he is if he was home. I really don't. That might be unrealistic," she admits. "George, he would have been absolutely fine if people hadn't interfered in our marriage."
In June, Joanne finally won the right to visit her husband at his nursing home.
"I go down there and I see tears coming out of George's eyes," she says. "I play his music and I show him pictures. I feel there's a connection. He doesn't take his eyes off me."
She believes he recognizes her.
"But even if he doesn't, it's okay because I made a vow to be there and I will."