A legion branch in the Okanagan region of British Columbia says it had to alter its Remembrance Day ceremony due to a threat of violence.

A spokesman for the Oyama branch of the Royal Canadian Legion said police contacted them on Wednesday and told them the threat came through the regional district.
According to branch president Rob Nairne, the threat was "if the United Nations flag was flown at the Remembrance Day ceremony, someone could be killed."
Read more:
Kelowna RCMP investigates Remembrance Day disruption 'from a criminal perspective'
That threat, Nairne said, was enough for organizers to officially cancel the ceremony in Lake Country.
However, the branch still held a small ceremony, albeit at the Legion branch, while an unofficial ceremony was held at the cenotaph in Winfield.
"As an executive, we took the position that it was not worth taking risks for that," Nairne said, adding that they did not know if the non-specific threat was directed at the Oyama branch or other branches of the Legion. in the Central Okanagan.
Nairne said the branch took the threat seriously, saying that "when the RCMP tells you something like that, we think it was the right thing to do."
Still, the event continued, albeit in a much smaller way.
"We posted notices that we were canceling it," Nairne said, "but we still wanted to honor our veterans and held a ceremony outside the branch."
Nairne said there was "a significant RCMP presence" at the ceremony held outside the Legion branch. He said a pair of officers patrolled the perimeter of the Legion branch with rifles, which he called "quite unusual."
Global News has reached out to law enforcement and the regional district for more information.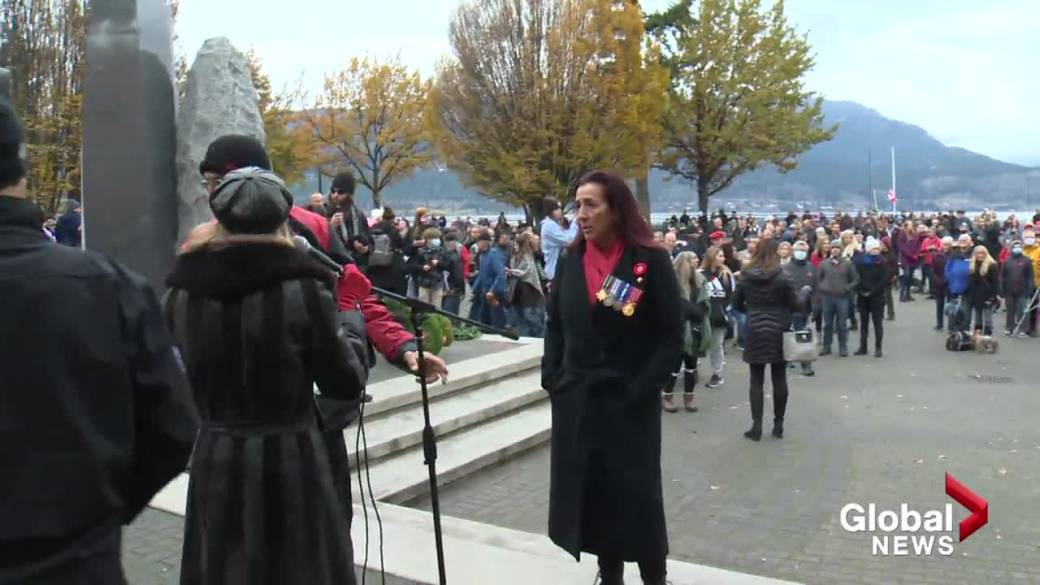 Anger in Kelowna after the Remembrance Day ceremony disrupted
Nairne said the threat completely baffled him, as did the disruption of Remembrance Day in Kelowna and the vandalism of the cenotaph in Cranbrook.
"It doesn't make a lot of sense to me what's going on," Nairne said. "That day is the day to honor veterans, those who risked their lives and died and others who put their lives on hold for several years and experienced things we cannot even imagine.
"What (the veterans) did was make it possible for people to have the right to peacefully demonstrate and the lives that we have lived here in Canada.
"And for people to go and denigrate that whole process, like they did, that team in Kelowna, that was absolutely out of place; the threat of violence, I don't even understand it.
How can anyone have so much hatred?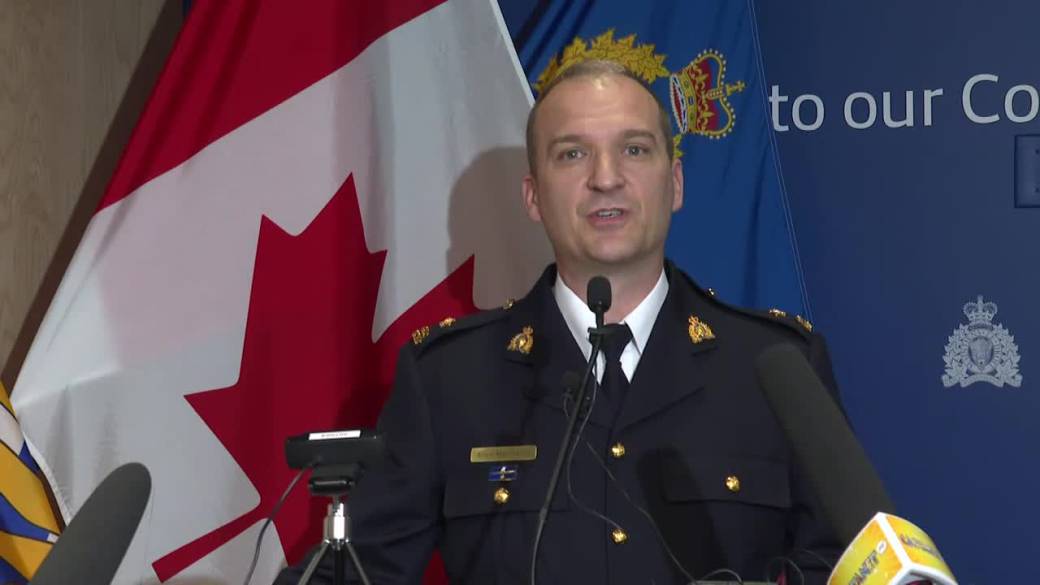 Kelowna RCMP Requests Videos and Photos of Remembrance Day Disruption
"Veterans fought so that we could have the freedoms that we have in this nation, and we are freer than any other nation. I don't understand this about tyranny because they ask us to get vaccinated.
"It's a tyranny because they ask you to take a driver's license (test?) I don't understand it. What is happening in our society these days is quite puzzling to me. "
Read more:
Pro-vaccine graffiti scrawled at the Cenotaph in Cranbrook, BC on Remembrance Day
© 2021 Global News, a division of Corus Entertainment Inc.


Reference-globalnews.ca