The Mexican stock exchange (BMV) concluded the negotiations this Thursday with a strong profit. The local stock market advanced driven by greater optimism about the effectiveness of vaccines against the Omicron variant of Covid-19, which had generated fear after confirming a case in the United States.
The benchmark index S&P/BMV IPC, made up of the shares of the 35 issuers with the highest value by capitalization and liquidity in Mexico, moved 1.70% to a level of 50,856.92 units. The index FTSE BIVA, the main of the Institutional Stock Exchange (Biva), rose 1.87% to close at the level of 1,050.30 points.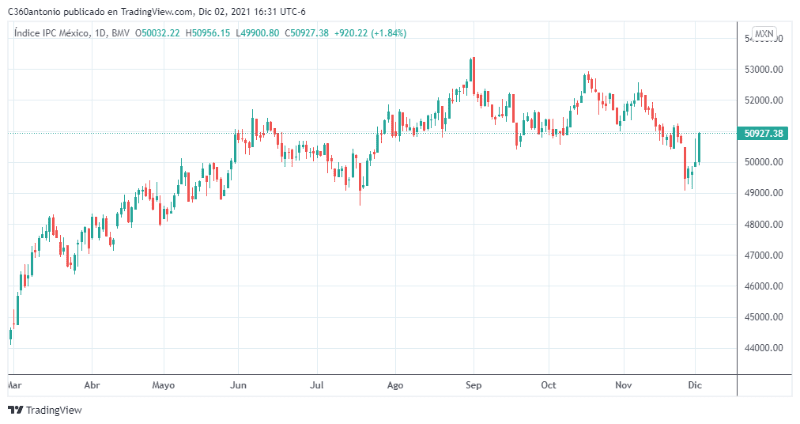 Within the benchmark, most stocks closed higher, with 32 components in green and three in red. The gains were led by Grupo Televisa Unit shares, with 6.79%; In addition to BanBajío, with 6.45%, while outside the index, TV Azteca stood out with a rise of 8.77 percent.
Two of the developers of vaccines against Covid-19 issued positive comments about the possible efficacy of biologics against the new variant of the coronavirus. In recent days, investors have been cautious about the possibility of a new closing period due to Ómicron.


Reference-www.eleconomista.com.mx