"I respond to the editorial line ordered by my principles." In this way, Ángel Cedeño, the Venezuelan journalist who died this Monday after going through three hospitals in Mexico City, defined himself. Caracas (Venezuela) without anyone telling him what was the evil that haunted him. He was 38 years old, married and the father of three children. Collaborated with the Spanish chain Telecinco and the digital newspaper Nius since December of last year.
"It was all so sudden. Imagine, I was going to give Ángel a workshop this weekend! ", Says her friend Giovana Rodríguez, in a telephone conversation with EL ESPAÑOL from Caracas. The course that Angel should have taken in two days was copywriting.
Ángel and Giovana coincided in their years of work on the TeleSUR channel, currently fully controlled by the Government of Nicolás Maduro. From there they were fired Ángel, Giovana and Julio Urribari, camera and close friend of Ángel. It was Julio who recommended Ángel to work at Telecinco.
It happened at the end of last year, when the Spanish journalist Esther Yanez He left the correspondent that he worked in Venezuela for four long years for the Spanish channel. "Angel was an incredible guy, in every way; and an expert in telling the reality of his country. He did it like no one else because he suffered it like anybody else ", written Yáñez in the digital Nius. Contacted by this newspaper, the reporter has preferred not to make statements.
After leaving TeleSUR six years ago, Ángel "was working with the journalist Then Moiz in some documentary projects, "says Giovana. Since the end of last year, he was a regular face on Telecinco screens who, by the way, often mislabelled his last name. It is Cedeño, not Sardinia.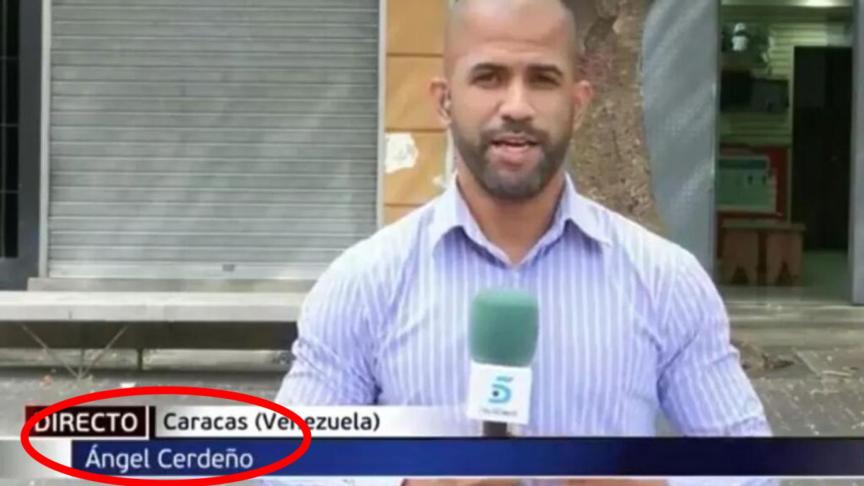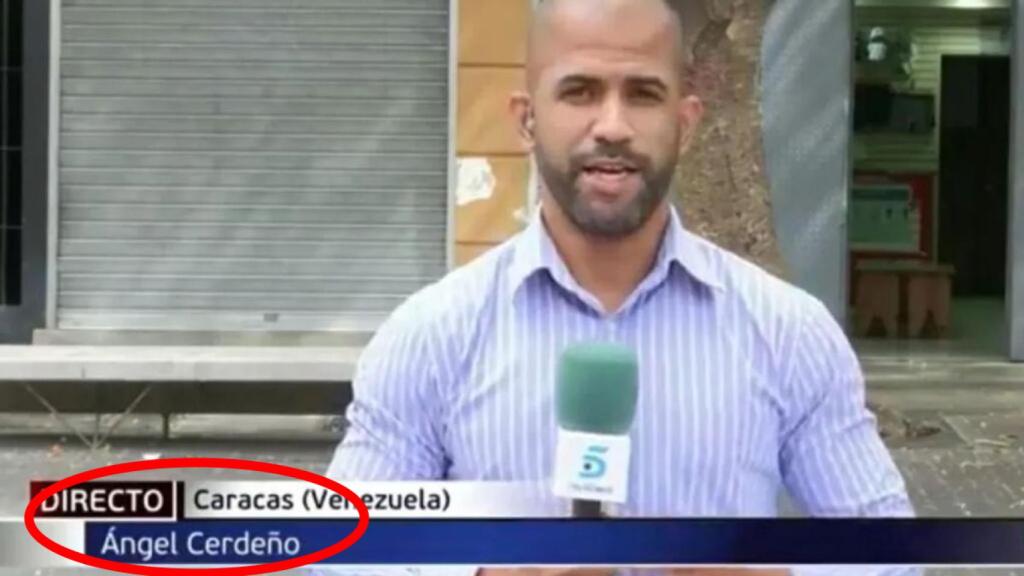 Ángel Rafael Cedeño Medina was born on May 12, 1983. He was not a native of Caracas, but of guiria, a small city on the east coast of the country, in the state of Sucre, very close to the island of Trinidad and Tobago.
He studied, yes, in the capital, at the Santa Rosa Catholic University. The institution that runs this center dates back to colonial times, when Venezuela was part of the Viceroyalty of New Granada. Angel was a practicing Catholic. His eldest son made his first communion this year.
After his studies, he went through the oldest television channel in Venezuela: RCTV (Radio Caracas Television). This chain fell into disgrace in 2007 when Hugo Chávez decided to close it due to a series of uncomfortable and critical reports of his Bolivarian revolution. "I think Angel was there until closing", remember your partner Patrick Torres, now exiled in the United States, from where he attends this newspaper. "He was still studying" while working on the channel.
We do not know if he had other projects between the closure of RCTV and his entry into TeleSUR. In this second channel, Ángel spent many years and met Giovanna and his friend Julio. We also do not know if it was there that he met his wife, Viviana. She is also a journalist, in addition to being the mother of her three children: Ángel Ignacio, Camilo and Danna.
Ángel was passionate about soccer and, above all, baseball. "He really liked baseball, it was a crazy thing. Well, like all Venezuelans. Everyone except me (laughs) ", says Giovana. Her friend was also her neighbor, and she often saw Angel playing baseball with her youngest son. He taught him to "pick", that is, to throw (what the pitcher in this sport so practiced in America).
A "balanced" guy
Ángel went through a channel that Chávez closed and was fired from another related to Maduro. The question is a must:
—Angel was anti-Chavista?
—I don't know if antichavista would be the term. He was very balanced in his views on politics. Ángel was the scriptwriter of the documentary Mature, indestructible loyalty. But I do remember having conversations with him with a very balanced vision of what the presence of the revolution meant in Venezuelan geopolitics. But also with very, very strong criticism. Criticisms from a very clear vision. In it we could find the concept of a journalist who is understood not as an object, but as a subject of action. He understood that as a subject he had to have a balance with which to be able to give information. That was Angel, an extremely balanced guy. And very well educated, too.
The documentary cited by Giovana was a special launched by TeleSUR to praise the figure of Nicolás Maduro when four years after his arrival to power and all the difficulties faced by the authoritarian president. To understand us, pure propaganda.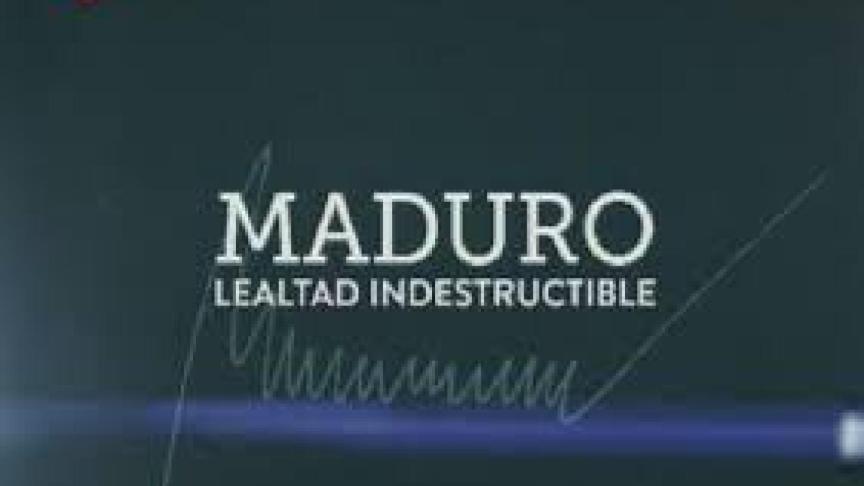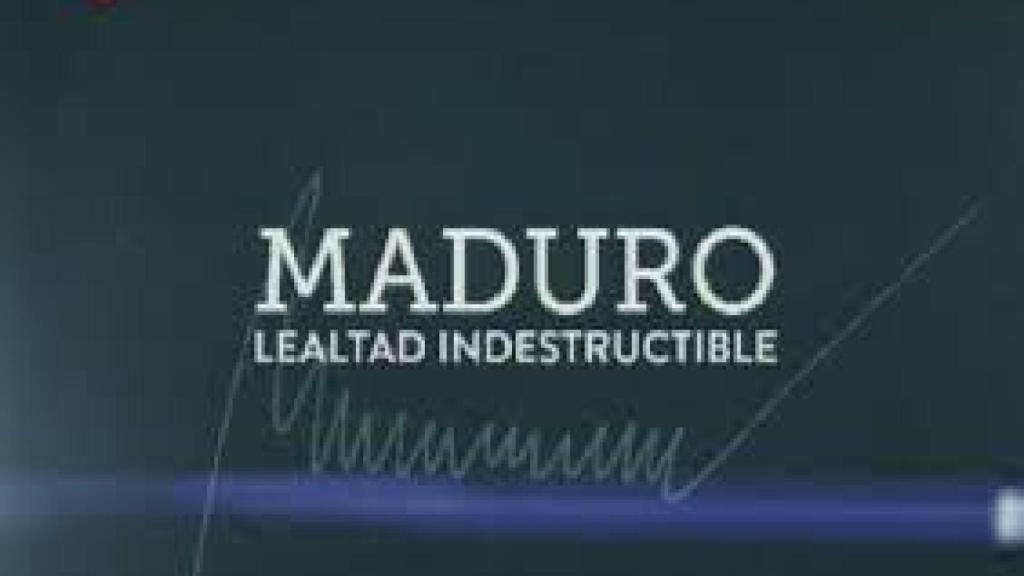 "As a journalist I was an all-rounder"Yáñez writes in Nius. "He told the stories of those who had no voice out of conviction. He managed to connect with the characters in his reports with an empathy and charisma typical of those who have made themselves with iron fortitude from below ".
"He was involved, always awake (literally, there was no time difference between Venezuela and Spain to knock him down; always 'Online' to reply to a WhatsApp message), creative, willing, overwhelming."
"I couldn't breathe"
Angel began to feel ill on Thursday of last week. At first it was difficult for him to breathe; then he passed out. There he began a journey of days to be treated in a hospital in Caracas. In two, they could not attend to him. It should be noted that Venezuela is currently going through a worse time than Spain in the Covid-19 crisis. The hospital collapse that Spain experienced last year, but multiplied by who knows how much.
The few independent media outlets left in the country (As it is, Cocuyo effect O Armando.info) speak of an unprecedented collapse of state healthcare. Provada, on the other hand, is accessible to a privileged few who can afford it. The official death figures from coronavirus are much, much lower than in Spain: 4,454 deaths since the beginning of the pandemic in March 2020. An official source in Venezuela, it may be said, is anything but reliable.
Finally, his family — Julio among them — got them treated at the University Clinic. The third time lucky. In that hospital they told him that they did not know what he had. So amoxicillin and rest. It should be noted that amoxicillin is an antibiotic, only effective for bacterial infections. Prescribing amoxicillin without knowing what the patient is suffering is negligence like the cathedral of Burgos. But it seems that this is one of the few drugs that can be easily found in Venezuela.
"I couldn't breathe, I thought I was going to die. And so I had to visit other hospitals until I reached the University Clinic where they treated me for the kicks and in inhumane conditions. There, Covid and non-Covid patients remain in the same place (…) Venezuela is facing a collapsed health system. It is one thing for us to say it in a report and another for us to experience it firsthand ". This is what Ángel wrote to Julio the same day he fainted.
Angel died on Monday and it is not clear from what. "What I understood is that it was something in the liver. I don't know if it could be a reaction to the Covid. They were exposed a lot, because they did not stop working, "says Giovana. Yáñez, on the other hand, is much more blunt in his sentence: "Venezuela killed him."
Follow the topics that interest you
Reference-www.elespanol.com