Toronto police say a 40-year-old woman faces two charges, including careless driving, after a 17-year-old girl was struck by a vehicle earlier this week.

Police said around 11:45 am Tuesday, a teenager was crossing Danforth Avenue, heading north, on the east side of Birchmount Road. A woman driving a dark gray Dodge Caravan was turning south from Birchmount Road onto Danforth Avenue heading east.
That's when the driver hit the girl, police said.
The teenager, later identified as Nadia Mozumder, was taken to a trauma center by paramedics in critical condition. He died a short time later in the hospital.
Read more:
17-year-old girl dies after being hit by a vehicle in Toronto's east end, police say
The Toronto District School Board sent a letter to the parents saying the girl's death was a 12th grade student at Birchmount Park Collegiate Institute.
The driver, an Oshawa resident, was charged Thursday under the Highway Traffic Act. You are faced with careless driving which kills you and you do not turn safely.
Police did not release his name. She is scheduled to appear in Toronto court on December 9.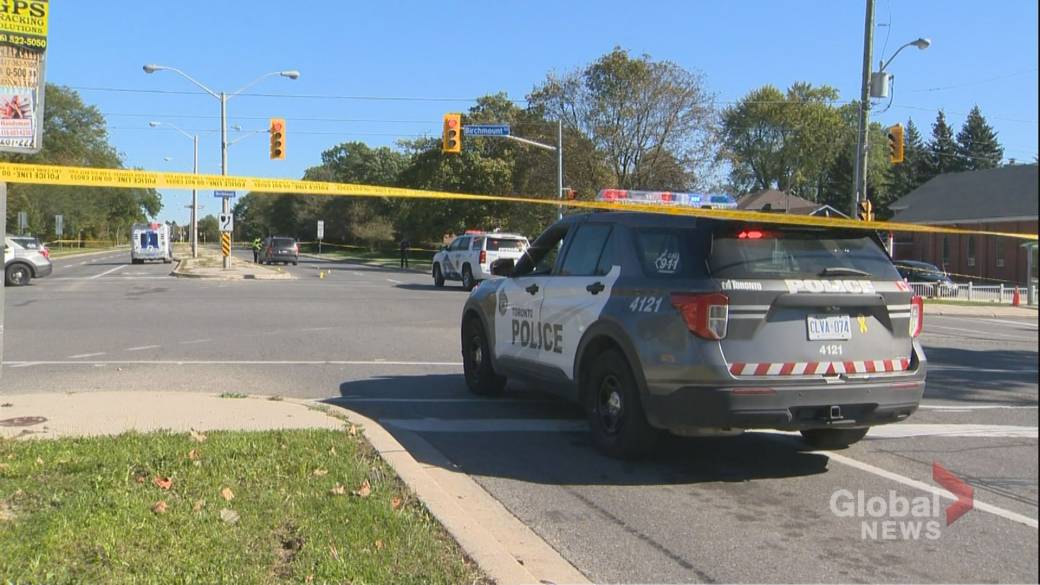 17-year-old girl hit and killed by vehicle in Scarborough
© 2021 Global News, a division of Corus Entertainment Inc.


Reference-globalnews.ca