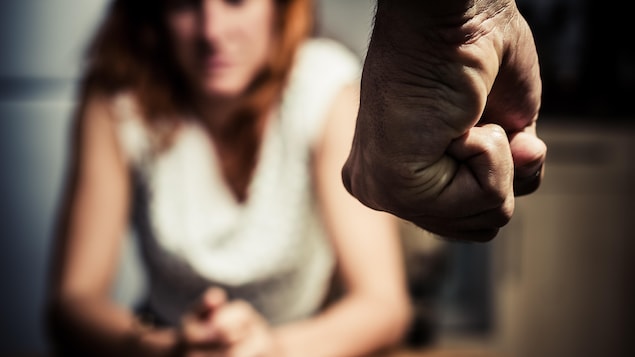 Several of these recommendations are far-reaching. The coroner's inquest followed the murders of three women in 2015: Carol Culleton, Anastasia Kuzyk and Nathalie Warmerdam.
their killer, Basil Borutsky, allegedly repeatedly defied his probation order and had a known history of violence against women. He was convicted of three counts of murder and is in jail.
The jury therefore recommends improvements to the probation service which monitors people at high risk of domestic violence.
The investigation began on June 6 at Pembroke, northeast of where the murders occurred. The jury got to hear the day's story of the murders, but they were also told about the systemic challenges that allegedly led to the tragedy.
During the three-week investigation, it also came to light that the Ontario Probation Service may have missed opportunities to monitor the man further while he was on probation after previous violent convictions. marriage against two of his victims.
Probation officers also allegedly failed to take action when the man kept giving excuses for not attending a program for violent men he was scheduled to attend.
The importance of listening to survivors and taking their testimony into account when following up on abusers was also highlighted.
For example, one of the victims reportedly quickly told a probation officer that Borutsky became violent when he drank, but he would never have been referred to a drug addiction program.
The jury also recommends that the probation service review its mandate to prioritize victim safety, including having regular contact with survivors, to enforce the law when conditions are breached, and to improve offender rehabilitation efforts.
Prevention through education
During the Inquiry, experts who were heard highlighted the need to educate and treat offenders even before they are charged or enter the criminal justice system.
Borutsky was first convicted in 1977 in connection with domestic violence when he was 20 years old.
The jury therefore recommends educational programs for elementary school students, and beyond, about the signs of domestic violence.
There should also be better collaboration between corrections and probation staff when planning the rehabilitation of an abuser after release, the jury adds.
Shelters, sexual assault centers and other organizations that support survivors should receive more help from the province, it is recommended.
In particular, the survey highlighted that per capita funding is detrimental to rural areas where the need for these services is high despite a relatively small population.
The jury also thinks the province should consider the idea of ​​electronic wristbands for offenders. This measure would alert the police if an offender went into a prohibited area near a survivor.
Mandatory charges, requiring police to charge someone with assault if they believe they have reasonable grounds to do so, should also be reviewed, the jury said.
The provincial government should also consider allowing police services to disclose information about a person's history of violence to new or future partners. Saskatchewan, Alberta and Manitoba have passed similar laws.
Other Jury Recommendations :
fund safe rooms in the homes of survivors of high-risk abusers;

include emotional abuse, also known as coercive control, in the Criminal Code of Canada;

allowing victims of abuse to testify in court by videoconference;

establish a royal commission to examine and recommend changes to the criminal justice system "to make it more victim-centred [et] more sensitive to the root causes of crime".
The Government of Ontario is not obligated to implement these recommendations. This is why the jury is calling for a monitoring body to be created that will keep an eye on the measures taken by the government to follow up on the recommendations.
Another proposed change provides that those who are subject to recommendations resulting from a coroner's inquest will be required by law to justify why they have not implemented the recommendations in certain areas.
With information from Guy Quenneville of CBC


Reference-ici.radio-canada.ca