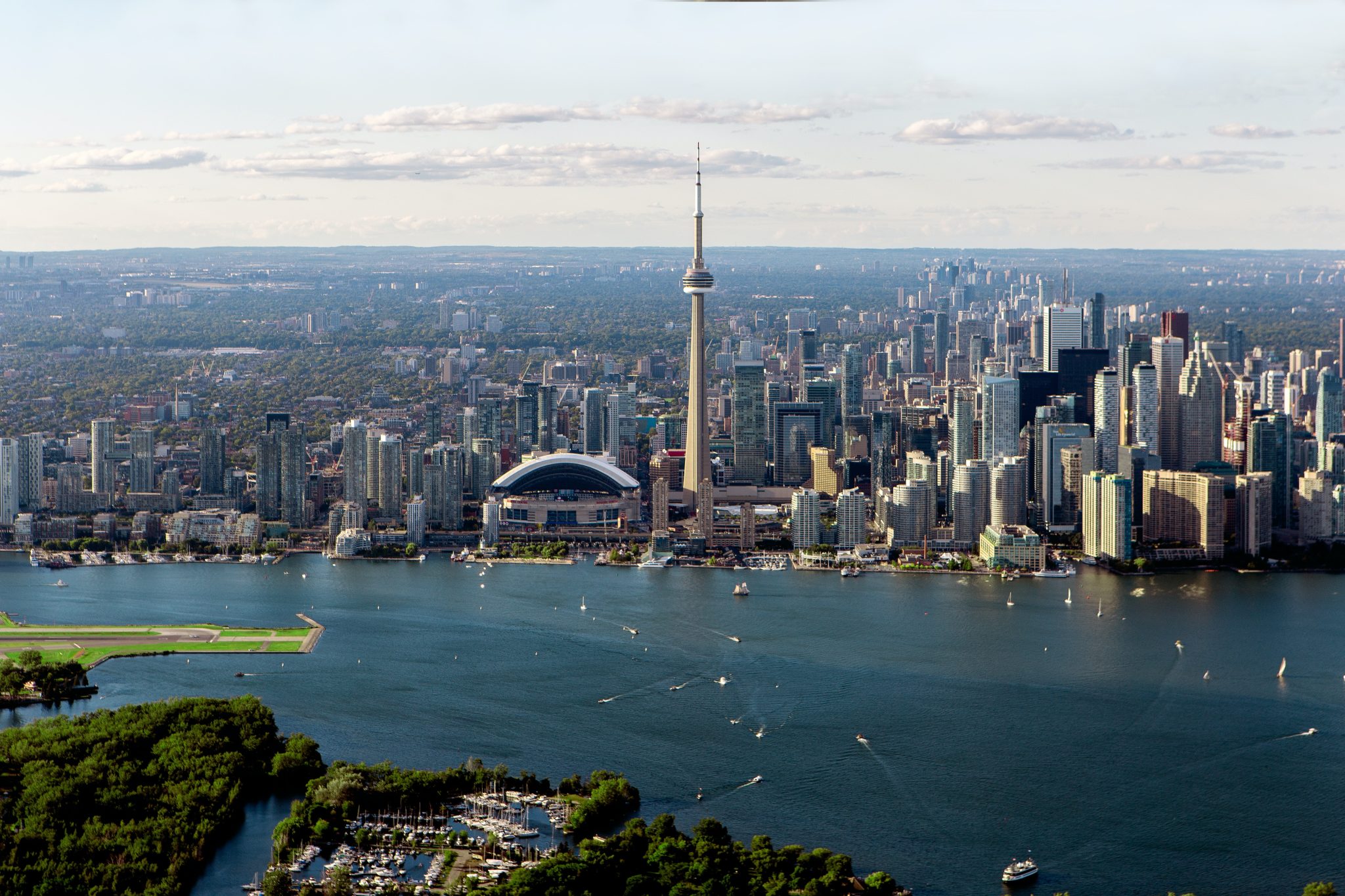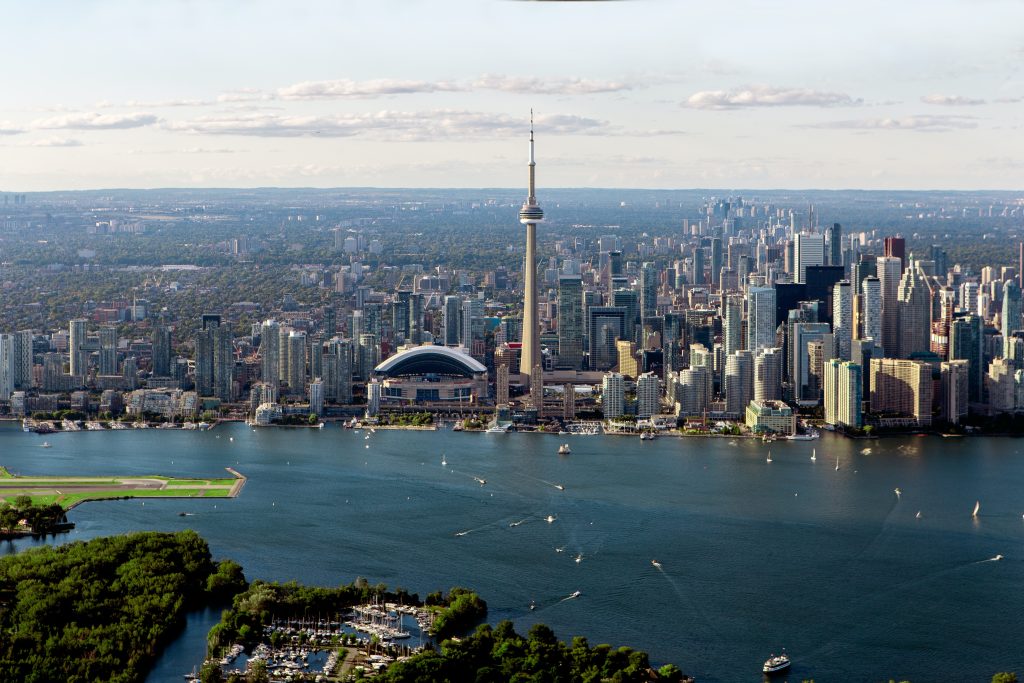 Canada has a lot to offer, from its lush rural landscapes to bustling city nightlife. (Unsplash/Marcin Skalij)
Canada's vastness makes it impossible to explore comprehensively in one visit. With ten provinces, three territories, and six time zones, this makes even the locals might not know what other parts of the country look like.
An important practical consideration is that climate diversity is another aspect to reckon with. Canada's climate ranges from mild to frigid, so researching the weather averages of your destination and packing accordingly is essential.
If you're planning to visit stunning Canadian wildlife, remember to maintain a respectful distance and avoid feeding animals, as this is prohibited by law. However, whether you're a culture enthusiast, an outdoor explorer, or simply in search of vibrant city life, Canada's finest cities always have something to offer for everyone.
Canadian Cities for Outdoor Adventures
When it comes to seeking outdoor adventures in Canada, several cities stand out for their stunning landscapes and a wide array of activities. One such gem is Banff, Alberta, a picturesque resort town nestled amid majestic mountains and pristine blue lakes. Banff offers an idyllic setting for both winter enthusiasts, with skiing and snowboarding opportunities, and summer explorers, with options like hiking, swimming, and canoeing.
For a more culturally immersive adventure, Yellowknife in the Northwest Territories beckons. This city opens doors to Canada's rich indigenous history and culture, set amid a backdrop of breathtaking natural beauty. With sprawling mountain ranges and the mesmerizing Northern Lights gracing the night skies, Yellowknife offers an extraordinary experience.
Moving to the West Coast, Vancouver, British Columbia, presents a harmonious blend of urban vibrancy and outdoor allure. Enveloped by snowcapped mountains, the city provides a striking backdrop for a thriving arts and culture scene. Filled with cosmopolitan energy, visitors can easily access stunning islands and indulge in various outdoor activities.
Victoria, also in British Columbia, captures the essence of a coastal haven while offering a fusion of heritage architecture and outdoor delights. This capital city seamlessly weaves historical charm with hidden attractions, and its proximity to Tofino, a sought-after destination for surfers, adds an extra layer of allure.
Lastly, Calgary, Alberta, stands as a gateway to Canada's natural wonders, with its close proximity to the Rocky Mountains. Beyond its geographical advantages, the city also radiates a distinct Western Canadian culture, prominently displayed during events like the renowned Calgary Stampede, making it a hub of excitement and exploration.
Cultural Exploration in Canadian Cities
For those seeking a deep cultural immersion in Canada, Ottawa, Ontario can be a good option. The nation's capital strikes a perfect balance between big-city allure and small-town warmth. The grandeur of its ornate parliament buildings captures attention, while the inviting ambience of the Byward Market and its surroundings unveils the city's distinct character and culture.
Venturing to Montréal, Quebec, unveils the vibrant heart of Canadian cultural expression. Revered as the country's cultural capital, Montréal pulses with life through a dynamic blend of shows, galleries, and festivals. As you navigate its cobblestone streets and interact with its lively inhabitants, you'll delve into the rich tapestry of Québécois identity, steeped in history and artistic innovation.
For a truly distinctive cultural journey, Quebec City, also in Quebec, transports you to a realm that echoes Europe's enchanting allure. The city's narrow cobblestone streets and intricate stone architecture paint a vivid picture of a bygone era and diverse cultural experiences.
Heading eastward to Halifax, Nova Scotia, cultural exploration takes on a coastal flavour. This city offers a unique blend of heritage and contemporary cultural offerings, set against the backdrop of stunning beaches and iconic landmarks such as Peggy's Cove. As you explore Halifax, you'll be drawn to its coastal allure, and a visit to Cape Breton Island promises further outdoor adventure and breathtaking vistas, perfectly complementing the cultural experiences found within the city.
Urban Entertainment and City Life
Toronto is a cultural hub where art, music, and diverse traditions converge. It is the ultimate Canadian destination for those looking for urban entertainment and bustling city life.
Saskatoon, Saskatchewan, also offers a unique twist on urban living, set against the backdrop of Canada's sprawling flatlands. Its vibrant downtown core is a stark contrast to the endless fields that define the region. Similar urban-rural fusion can also be found in Charlottetown, Prince Edward Island. Serving as a gateway to the East Coast, this quaint yet vibrant capital city is also offering the warm hospitality of the province's historic fishing villages.
If you're more into a more adult-night-life type of adventure, Canada also boasts some of the world's prestigious casinos, accompanied by top-notch amenities like acclaimed restaurants, spas, entertainment, and shopping.
As an increasing portion of gambling activity is transitioning to online casinos accessible via smartphones or computers, players can now play games at casinos for real money online from the comfort of their homes. However, if you're looking for a brick-and-mortar gambling experience, you might want to consider Ontario.
The city is home to many luxurious resorts, from Caesars to Fallsview. Caesars Windsor Hotel & Casino in Windsor, Ontario, boasts not only a riverside view but also high-end technology, like the Total Touch system. In addition, the AAA Four Diamond is also equipped with the luxurious Neros Steakhouse, Market Buffet, and more dining choices.
Meanwhile, the Fallsview Casino Resort in Niagara Falls tempts visitors with breathtaking views of Horseshoe Falls. This billion-dollar casino offers 3,000 slot machines, 130 tables, luxurious guest rooms, and a spa. Fine dining options like Ponte Vecchio and 21 Club, plus entertainment venues, are also available for an all-in experience.
You can also visit Casino Rama in Orillia. This First Nations casino offers 2,000 slots and gaming tables. It is also known for its world-class events with its 5,000-seat Entertainment Centre. Unique dining options like St. Germain's and The Willow, along with a full-service hotel, complete the experience.
If you end up in Montreal, Quebec, you can visit Canada's largest casino, Casino de Montreal. Located on Notre Dame Island, the casino offers thousands of slots, over 100 gaming tables, and unique features like The Zone for beginners.
After travelling outdoors, you might want to keep breathing that nice, fresh air. River Cree Resort and Casino in Edmonton, Alberta, can provide you with that. The casino is Alberta's first native-owned casino that features a smoke-free main casino floor with slot machines and table games.