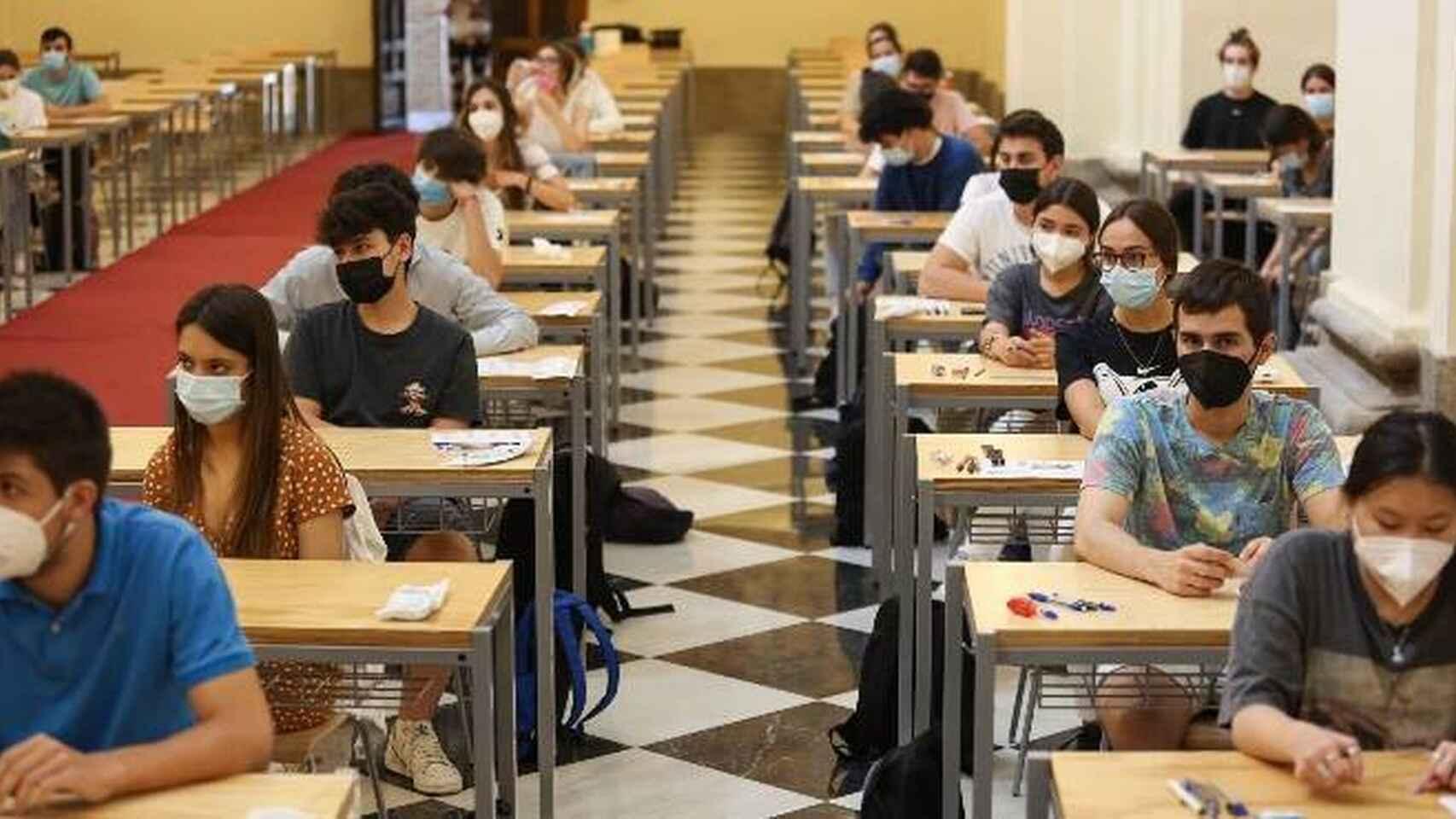 The draft royal decree that regulates the evaluation, promotion and qualification in Primary, Secondary Education (ESO), Baccalaureate and Vocational Training (FP) does not foresee the completion of make-up exams in ESO, but yes in Baccalaureate. Autonomous sources consulted by Europa Press, point out that the forecast is that these recovery exams in ESO will no longer be carried out in the 2021-2022 course that has just started.
In any case, government sources indicate that it is a draft in the process of preparation that will be sent to the autonomous communities "in the coming weeks." Of course, they add that it is a measure that is supported by the working groups in which the different autonomies participate.
The consulted text does not foresee extraordinary exams in the ESO stage, although it does in the Baccalaureate stage. In relation to the first, the document establishes that the evaluation will be "continues, formative and integrative" And, as in Primary, decisions on promotion and qualification will be adopted collectively by the teaching team after an evaluation call that will take place at the end of the school year.
The students of ESO will promote the course when the teaching team considers that the nature of the subjects that, in their case, they may not have passed, "allows them to successfully continue the next course and it is estimated that they have favorable expectations of recovery and that such promotion will benefit their academic evolution ". In any case, those who have passed the subjects or fields studied will promote or have a negative evaluation in one or two subjects.
The evaluation of the learning of high school students will be "continuous and differentiated according to the different subjects" and will promote from first to second year of high school when there is passed the subjects taken or has a negative evaluation in a maximum of two subjects.
To obtain the Bachelor's degree, A positive evaluation will be necessary in all subjects of the two Baccalaureate coursesAlthough exceptionally, the teaching team may decide to obtain the Bachelor's degree by a student who has passed all subjects except one.
They must meet, however, all the following conditions: that the teaching team considers that the student has achieved the objectives and competences linked to that title; that there has not been a continuous and unjustified absence by the student in the matter; that the student has taken the tests and carried out the activities necessary for their evaluation, including those of the extraordinary call; and that the arithmetic mean of the grades obtained in all the subjects of the stage is equal to or greater than five.
Follow the topics that interest you
Reference-www.elespanol.com