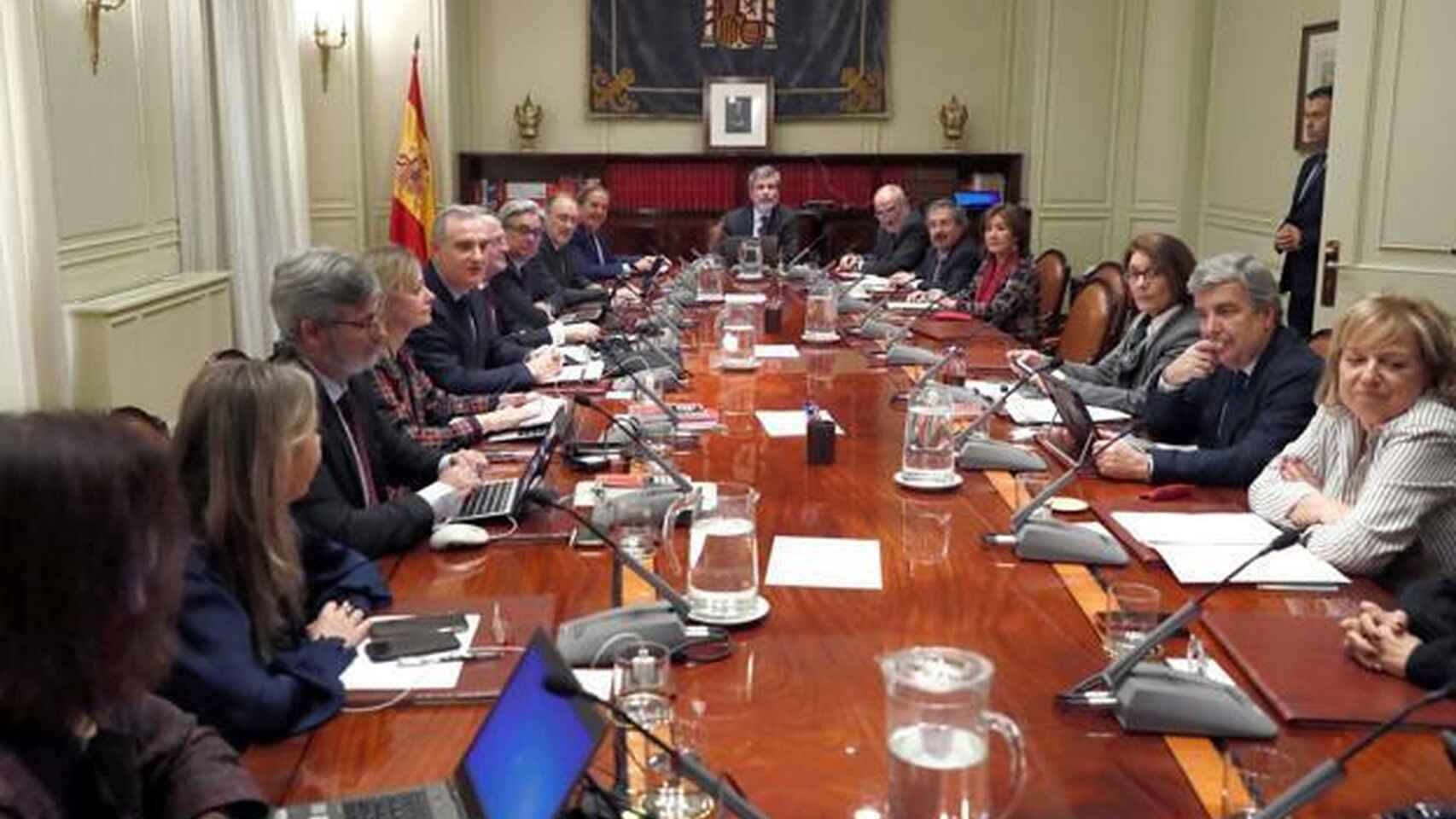 The Plenary of the General Council of the Judiciary has agreed this Thursday kick out of the race to Magistrate Manuel Arce Lana for an "absolute" abandonment of functions that has manifested itself constantly throughout his professional career.
Arce has been the subject of 15 other disciplinary proceedings. The last, which has ended with his separation from the race – a very unusual sanction – has been initiated after his arrival at the Court of First Instance number 5 of Tarragona, dedicated to family matters.
By 14 votes to seven, the CGPJ has accepted a proposal from the promoter of the disciplinary action, Ricardo Conde, in which it is noted that the magistrate has engaged in a behavior of "widespread and unacceptable neglect of the duties most inherent to the performance of the jurisdictional function, with a serious and notorious violation of the right to effective judicial protection ".
Conde recalled that, in the penultimate file he had, Arce Lana was suspended
Precautionary duties last year, rejoining the Court on June 26, 2020. On July 28 he was sanctioned with a three-year suspension for unjustified delays and, despite all this, since his reinstatement his performance has been "anecdotal or testimonial" : issued an average of just over three sentences per month.
"It is not possible to engage in more inattentive behavior", concluded the promoter." After his return to the judicial career he suffers a very serious sanction due to the absolute lack of performance causing serious damage to citizens
that demanded his protection and the image of the Judicial Power as a whole.
After this, and despite continuing in the jurisdictional performance, persists and
it sharpens their behavior. "
The sanctions imposed by the CGPJ on Arce Lana have progressed in the proceedings initiated. Three of them ended up on file and nine with sanctions that were confirmed by the Supreme Court.
The first sanctions were warnings. Then came the fines (in three files) and the suspensions in the judicial function.
Two of the sanctioning agreements of the CGPJ, in 2004 and 2009, were revoked by the Supreme Court, which upheld appeals in which the magistrate alleged the expiration of files because the Council took more than six months to process them.
In this way, the judge was freed from a 90-day suspension for accumulate almost 500 pending decisions when he was assigned to the Central Contentious-Administrative Court number 4.
A fine of a total of 8,000 euros for two disciplinary offenses of unjustified absences from the Court and abuse of authority with officials, who denounced the "humiliating treatment" that the judge gave them. "What are you? Do you have a career? You are a simple assistant and I am the highest authority," said an intern.
Follow the topics that interest you
Reference-www.elespanol.com