Lyn May shares photo and receives strong criticism
His flexibility has amazed his followers
"Your baby is going to come out," said one user
Lyn May criticized flexibility. The famous Mexican star, Lyn May, gives again what to talk about on social networks, after announcing that she is pregnant and that she will marry soon, the artist was harshly criticized for a shared photo where she endangers the life of her baby?
Related
Hourly through your account Instagram Flamboyant artist Lyn May shared an image where she once again shows her flexibility at 68 years old. In the image you can see the Mexican lying on the ground lifting her leg as high as possible, showing that she is capable of anything.
Lyn May shows her flexibility
It should be remembered that a few weeks ago the Mexican star Liliana Mendiola Mayanes, artistically known as Lyn May, surprised everyone by reporting that she was pregnant at 68 years old, and despite the fact that much is said that it may be a joke on the part of the actress , several followers are 'worried' about her.
But that was not all, since recently the couple of the singer Markos D1 shared that she will not have her baby out of wedlock so she will marry her current fiancé who is 30 years her junior and that apparently they will be married soon. .
Lyn May Flexibility Criticized: Loved and Criticized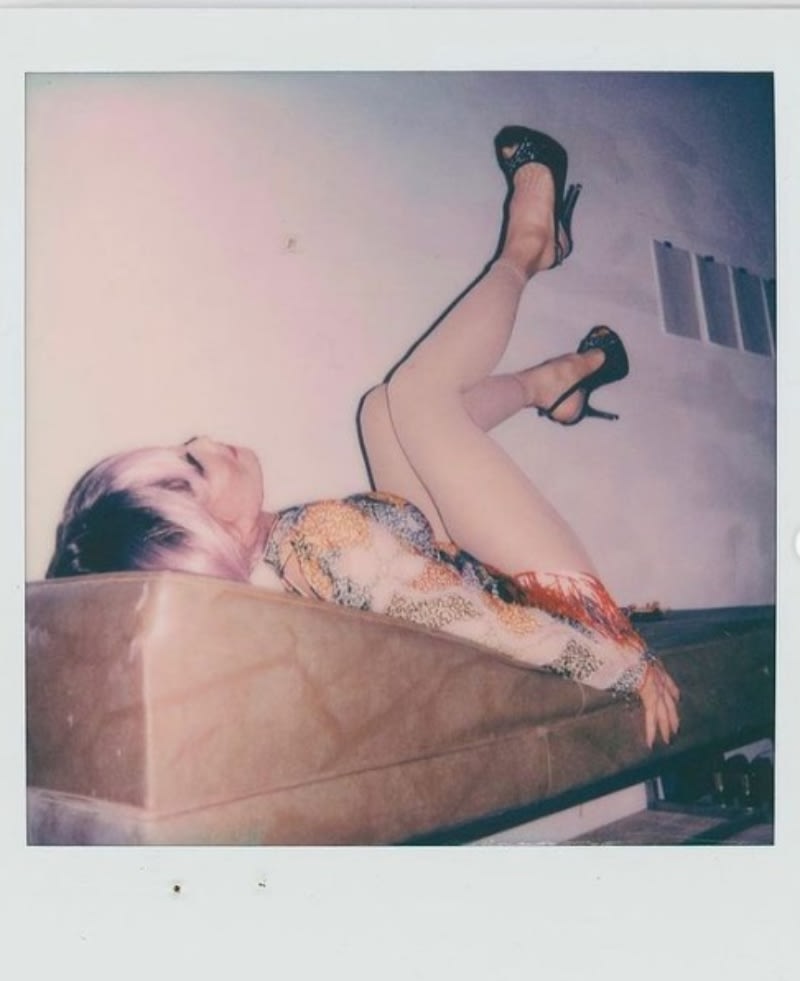 The Mexican constantly gives something to talk about with her social media posts, which is why her followers criticize her in each post. But there are also hundreds of users who admire and love her, so they defend her from haters who attack her for her controversial images.
Throughout her career, the star has been loved and hated, causing a division of opinions on the part of her followers. There are those who cannot stand that at her age she performs these types of actions and consider that she is only trying to attract attention, but there are also Internet users who admire her for having flexibility and that good spirit despite her age.
Lyn May criticized flexibility: "Your baby is going to come out"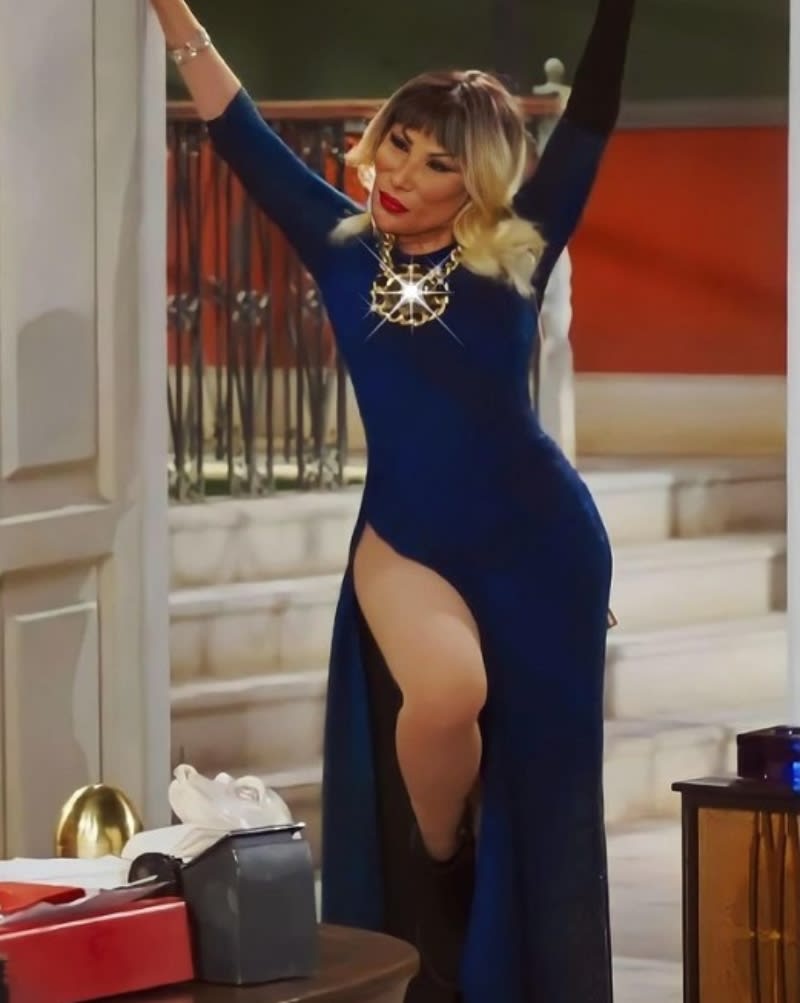 After announcing that she was pregnant, users have been watching what Lyn May does to remind her that she is carrying a baby. For this reason there were some criticisms in this mentioned post reminding her that she will be a mother very soon and it is not correct for her to do this type of action.
"Stop making a fool of yourself ma'am", "Well I live stretching the leg to get attention", "Ma'am, now behave according to your age", "should not act in Avenger but in the Monsters Uncle Thing's wife "," And the child will come out, take care of yourself ","The Baby is going to come out, you must be more careful friend with your baby ", were some comments.
Lyn May criticized flexibility: "I wish I had that flexibility"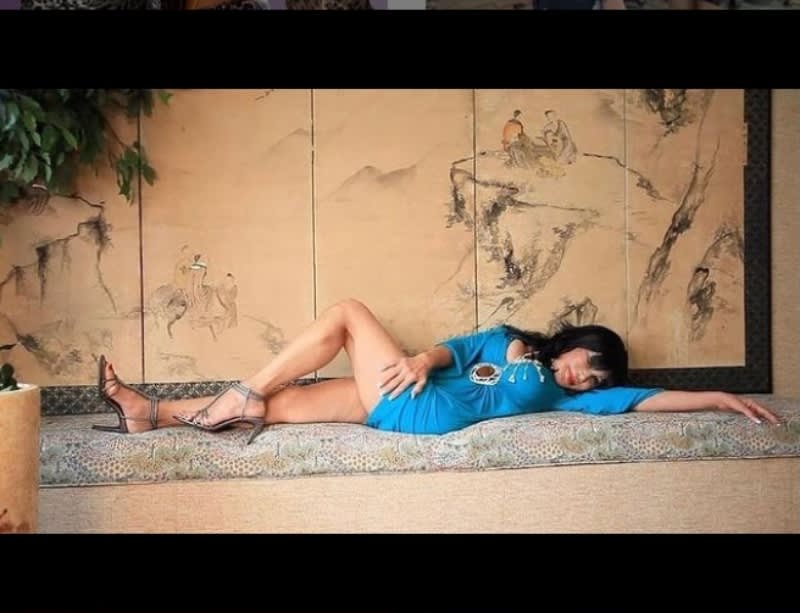 Despite the bad comments, her publication also received some compliments and compliments from her fans: "Hello, you are a woman's beauty, it is my desire to meet you in person, and to be able to tell you how much I admire you, I offer you my respects and admiration. "Said a netizen.
"I wish I had that flexibility … Every day I admire you more", "She was and is a great Mexican star and they are one of the last remaining", "Bella my Lyn May would like that body "," How beautiful you are "," You still have yours Lyn "," Divina I admire you a kiss "," Like good wines "," I think I'm in love ", they commented.
Lyn May Flexibility Criticized: Is Lyn May Compromised?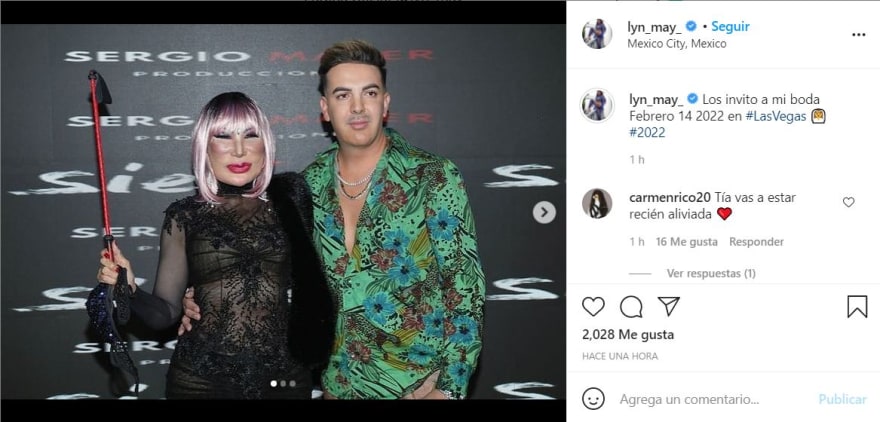 A few weeks ago, the Mexican starlet made a shocking revelation on her social networks that left her followers more than surprised. It is not the first time that she has given a statement that leaves people wondering if it is true or not, such as the announcement of her pregnancy, which remains a true mystery on social networks.
Perhaps that is the reason why she got engaged, since on several occasions she has declared that she is pregnant for more than three months and that for her it is normal because there have been pregnancies in her family at more adult ages. The Mexican actress, on several occasions, has continued with the firm belief of her pregnancy and now of her marriage.
Lyn May Flexibility Criticized: Invites Followers To The Wedding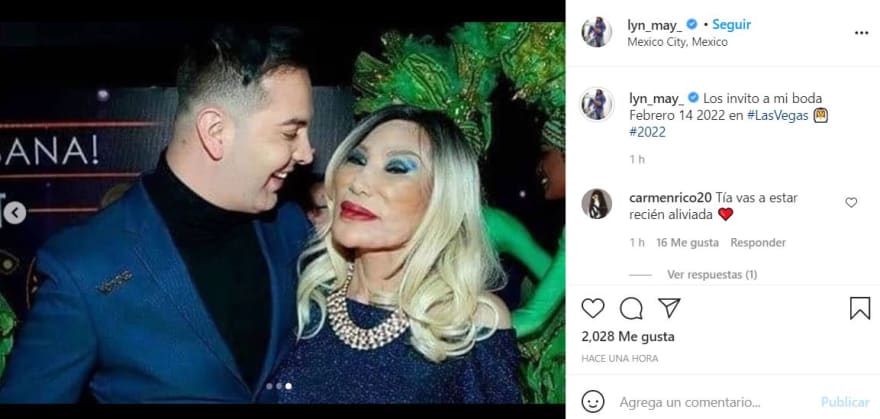 In a sequence of three photographs, accompanied by Marcos, who she claims is her son's father and his partner, Lyn May announced an upcoming wedding. The Mexican actress even gave a date of next nuptials, in addition to where the controversial marriage will take place; Although the description caused doubts to his followers, because days ago he announced that May was only a 'good friend'.
"I invite you to my wedding February 14, 2022 in Las Vegas. # 2022 ", wrote the coast in his social networks, where the comments have not been long in appearing. Some making fun of the situation that the star was presenting and others congratulating her on her upcoming wedding in Las Vegas.
They congratulate you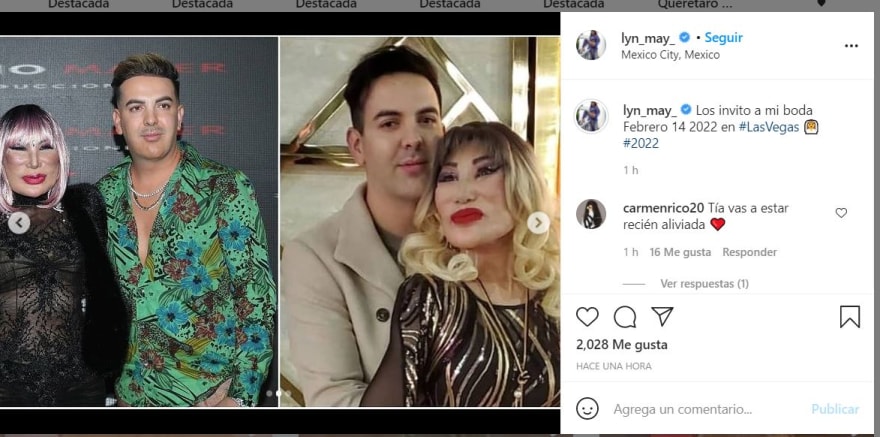 Congratulations do not stop on the Instagram post. In the comments section, the followers of the Mexican have not hesitated to express their good wishes towards the couple and also, reminding her that by that time she will have already 'given birth' to the son she will have with the singer Marcos, although the future boyfriend He has not given any statement at this time.
"May you be happy, you are made for each other.", "Blessings! May you be incredible Lyn May, you deserve the best, good luck in your marriage. ", Reads the comments received by the Mexican star on Instagram. Several users show their affection for the 68-year-old woman, wishing her the best in this new stage of her life. Filed Under: Lyn May Flexibility Criticized.
They accept the invitation to the wedding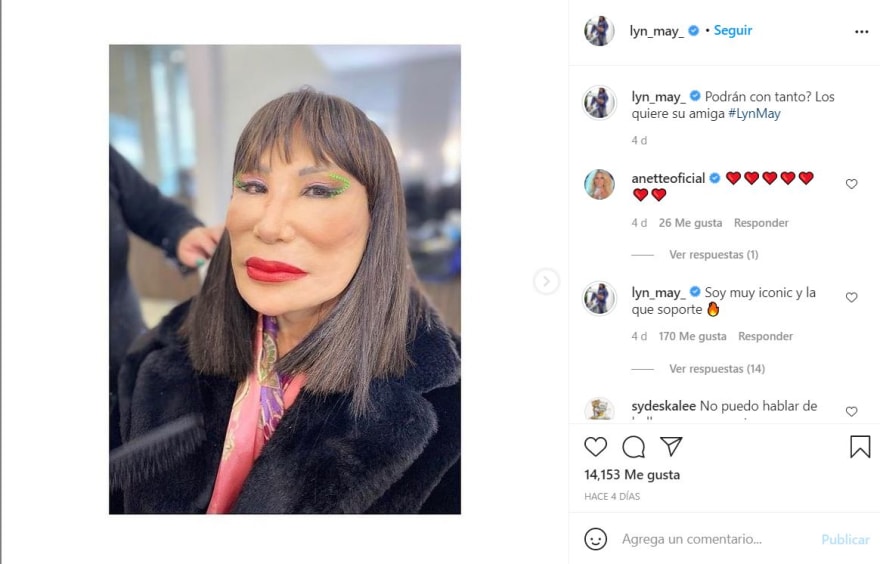 Some of her followers took Lyn May's invitation with amusement and sent her to say that they want to attend the wedding of the year. Others mention that they want to sing at her wedding, do her hair, do her makeup or even take care of her baby. So far, the star has not made more statements on said social network and left more than one person with doubts.
"I'll do your hairstyle and makeup.", "If I need a pass, how will I do it? I can't miss it, I still have time to have my dress made. Thank you Lyn May, the only artist who has invited me to her wedding. "," I'm in New York, but I'm going there. "," If I go, give me the information. "," Of course I'm going! Thank you dear, pure love. ", Mentioned his followers in said social network. Filed Under: Lyn May Flexibility Criticized.
They remind you of your pregnancy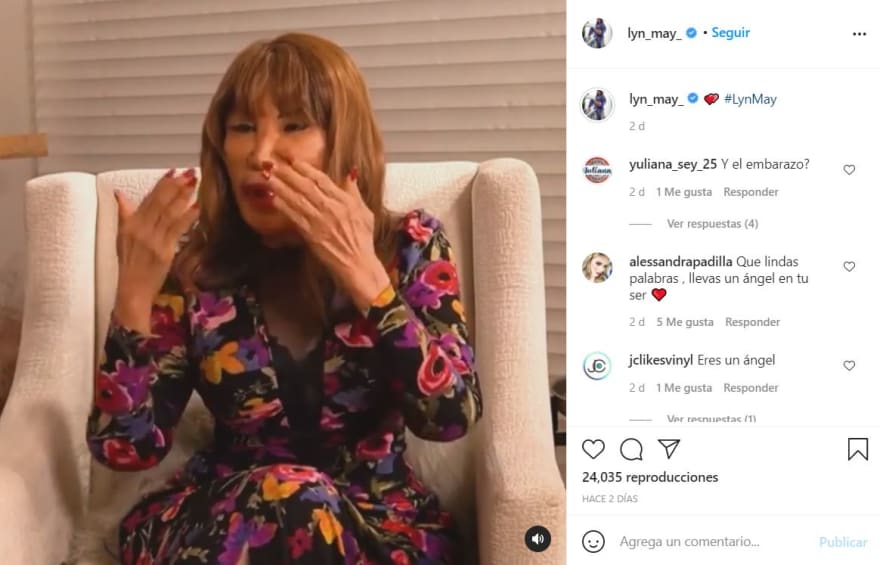 Other users were concerned about the actress's pregnancy and gave her advice on what to take care of herself. In addition, some announced that if they attended May's marriage they would bring her the gift of the baby shower and the wedding one. Will the starlet accept gifts that are not from Chanel?
"Very well, we will be there and by the way I bring you the gift of the baby shower", "Who will take care of the baby's? Take care that in your state you could lose them, do not drink or smoke anything. "," Aunt you will be just relieved "," And that newborn baby? And the diet of 40 days? ", Commented his followers in the images shared by the star. Filed Under: Lyn May Flexibility Criticized.
Criticism also came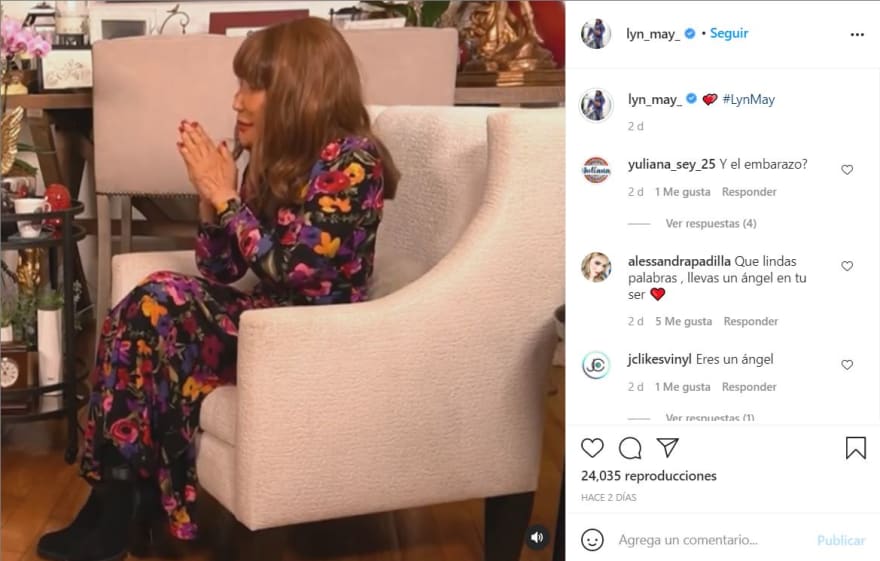 But not everything was happiness in Lyn May's publication, some of her followers began to attack her, telling her that she was just making up and that she should stop doing it. There were those who hinted that if what he says is true, Marcos would only be playing with the star and using it for his fortune and they also asked him to stop uploading that type of content to his Instagram profile.
"He only wants fame, he is taking advantage of the poor lady, in the end the statistics say that she is going to die first and he will already be famous and a millionaire." what he says, the same thing that Irma Serrano is not going to happen to her, in one of those they leave her with one hand behind and the other in front, if their romance is true … At the same time. "," This lady invents psychological pregnancies and weddings and all they go along with it. "some users wrote. Filed Under: Lyn May Flexibility Criticized.


mundohispanico.com