The ex of Toni Costa lost weight but have they already exaggerated in 'leaving her in good'?
Adamari López boasts 'exaggerated photoshop' body in People magazine in Spanish
The Puerto Rican host of 'Hoy Día adorns the cover of a magazine with her daughter Alaïa
Adamari López got the body they wanted so much: slim and a product of good nutrition and exercise, but it seems that people are not happy with anything, and despite the results that the Hoy Día host has achieved, now people are criticized for appearing on the cover of the magazine 'People in spanish'.
Related
One of the darlings of the Hispanic public is Adamari López, who in 2021 decided to reinvent herself and the first thing she did was to be honest and end her relationship with her 10-year-old partner Toni Costa due to differences between them, although many months have passed for a reconciliation, people do not lose hope; He then focused on his professional life with projects, as well as his noticeably slimmer body.
Adamari López managed to appear once again in People en Español magazine
But it seems that now the change that the Puerto Rican woman has achieved in her 50s is not enough to keep people happy, because when before they criticized her and made fun of the wardrobe she used in 'A New Day', in addition to the extra kilos that it had, today that it is completely renewed but the bad vibes haunt it.
And, Adamari López appears on the cover of People en Español magazine giving the first interview after her separation with Toni Costa and noticeably thinner, however, people are not satisfied with what they did to her body in the photographs posted by the media.
Too many arrangements? Adamari López and her daughter Alaïa are the target of criticism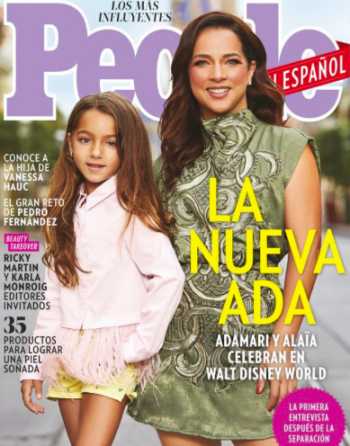 Alaïa's smallest eye, overly tanned skin and Adamari López exaggerated in photoshop are some of the comments that can be read in the photographs of People en Español magazine on Instagram where they promote the cover of the Puerto Rican woman giving her first interview since the separation with Toni Costa.
"Celebrate 50 years – and the 50th anniversary of #waltdisneyworld # disneyworld50 – with this cover featuring your daughter @alaia. The @hoydia host spoke about her new life as a single mom, her ex Toni Costa, and her inspiring transformation. "There are things that I couldn't allow for myself, but especially for my daughter. He and I know what happened. He knows why. I didn't make the decision lightly, it wasn't a tantrum. It is not a whim, it is not a punishment ", is the description of the photograph, without imagining that the criticism would appear.
They mock the abuse of photoshop on the body of Adamari López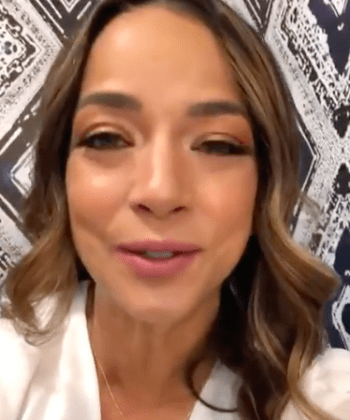 Although the host sent a greeting thanking the cover, it looks quite different from the final result of the magazine and the photographs that were taken with her daughter Alaïa and either with a pink dress, with a red fit, or the green one she wore, Adamari López was not saved from what people would tell him:
"They pass with the photoshop", "Two meters of neck !!! Blessed Photoshop "," She is very pretty and everything can not be denied … but there is no one else for the cover of the magazine "," He has already started to discredit Toni as he did with Fonsi. Right now she is writing another book to continue with her extreme luxuries "," Let's see how many magazines they manage to sell because if you look at the comments, many people are bored that they only publish things about her as if she were the only one on the planet ", you can read on the magazine's Instagram.
Bored of her? People get upset with the driver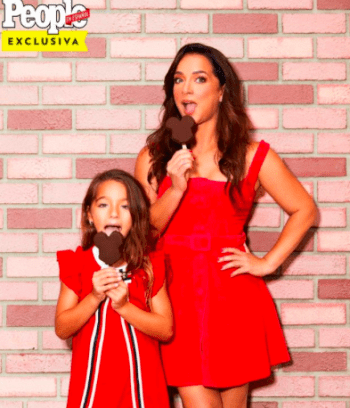 Not even her daughter Alaïa managed to save her and the fact is that people consider that the overexposure of Adamari López is very tired and they get bored of her: "For this woman, her 50 turned into her new 30! She is radiant, God bless you "," They are already bored with the same cover of the same person, they already changed, they already bored me "," She bought the magazine for her, they only talk about her "," How they are bored with this woman, every day alone They talk about her, they don't have someone better to publish ".
"I was so comfortable but seeing that only these publications really discourage me, it's time I looked for other notes", "That's not her hahaha", "Mom … they have me with this toxic woman who only knows how to insinuate things about the man who takes care of his daughter! "," The magazine is going bankrupt !!! "," So much photoshop I was left blank "," With the same victim's story as always where, she burns the man but wants him to make an effort to conquer her " , said more people
Does it look like a 15-year-old doll? Adamari López with a body very different from the real one?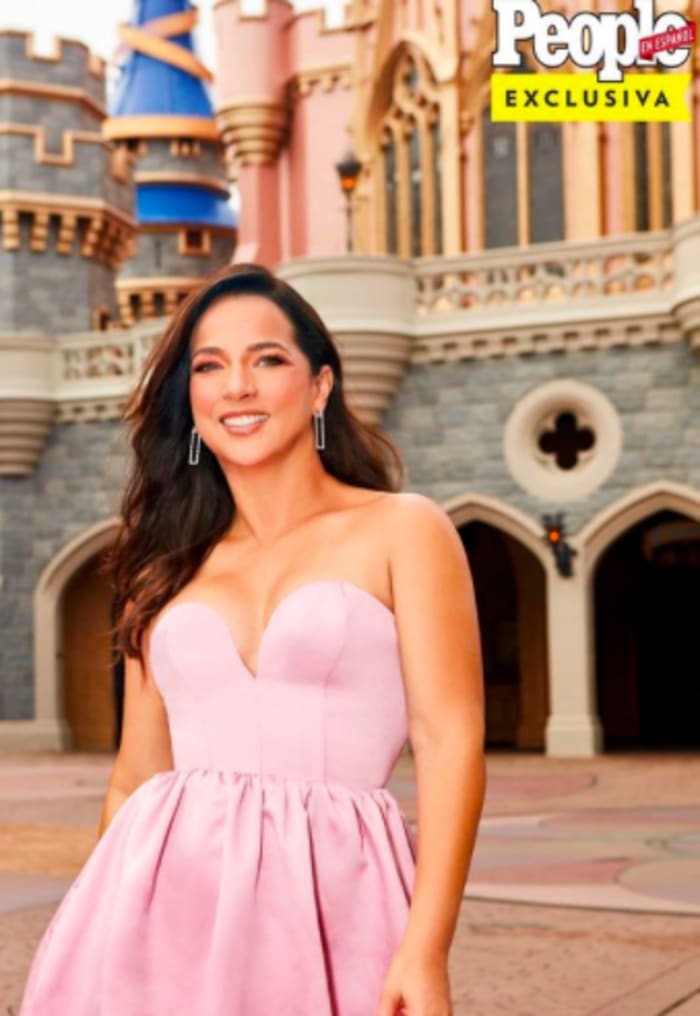 Adamari López is in her best stage of life at 50 years of age with the happiness of her daughter Alaïa, single, feeding better and with her body at the peak of its fullness, because she managed to lose many pounds and is dedicated to showing that training They have been worth it, in addition to her projects in Hoy Día and now, in 'Así se Baila' where Adamari López debuted with a dress that brought her comments.
The Puerto Rican focuses on her professional life after she separated months ago from her 10-year-old partner Toni Costa, so far from wanting to embark on another relationship, Alaïa's mother prefers her work as a driver in Hoy Día and now as Judge on the reality show 'Así se Baila', which debuted this weekend.
Adamari López managed to make an impact with a dress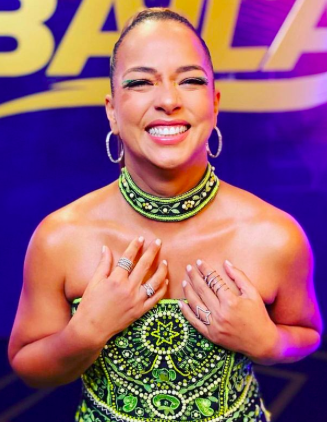 The Puerto Rican managed to lose several pounds that had been 'mortifying' her for years and now people are amazed at the change in image and physique that she has since the new stage of 'Hoy Día', so the expectation for her outfit in 'Así Se Baila 'was quite a lot until it finally debuted.
The Adamari López dress that she wore for her debut as a judge on the Telemundo program hosted by Jacky Bracamontes, and whose other panelists are Christian de la Fuente and Mariana Seoane, who rate celebrities for their dance skills, brought her a lot of criticism negative to the short.
The dress in 'Así se Baila' makes a 'bad move'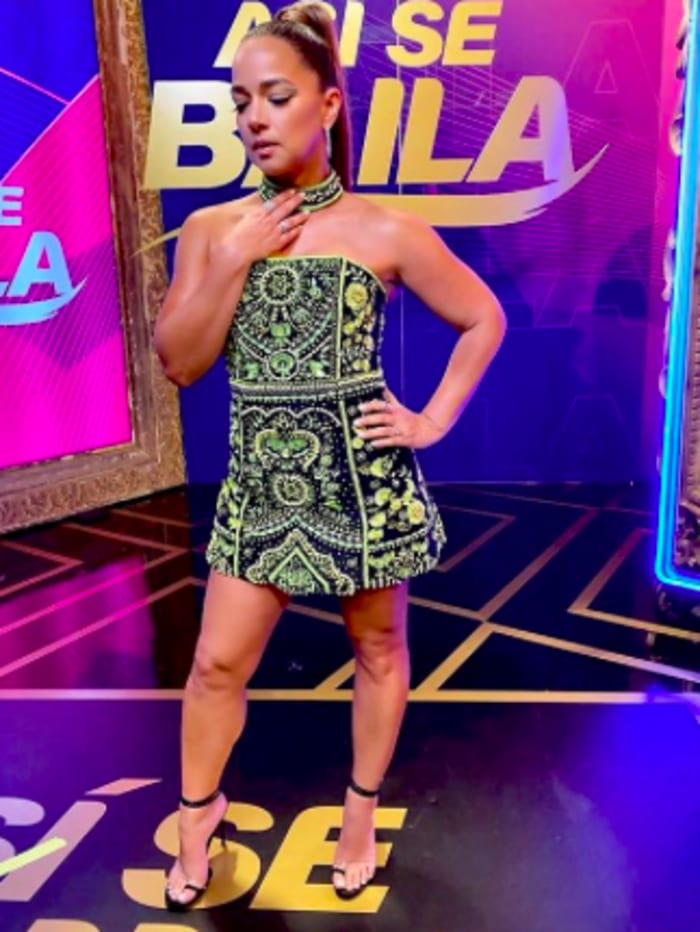 Dressed in a strapless dress with a black tone and lemon green embroidery as if they were Aztec symbols, above the knee, Adamari López looked regal for her debut in 'Así se Baila' with a necklace alluding to the outfit, discreet earrings, open shoes black men and their straight hair in a rather elegant high ponytail.
The Instagram accounts of 'Hoy Día', as well as that of the same Puerto Rican, showed her renewed image and ready to 'sweep away' with her body toned by exercise and visibly thinner from the workouts she is undergoing without waiting for the harsh criticism that Adamari López would earn for the dress.
She makes her debut as a judge in 'Así se Baila'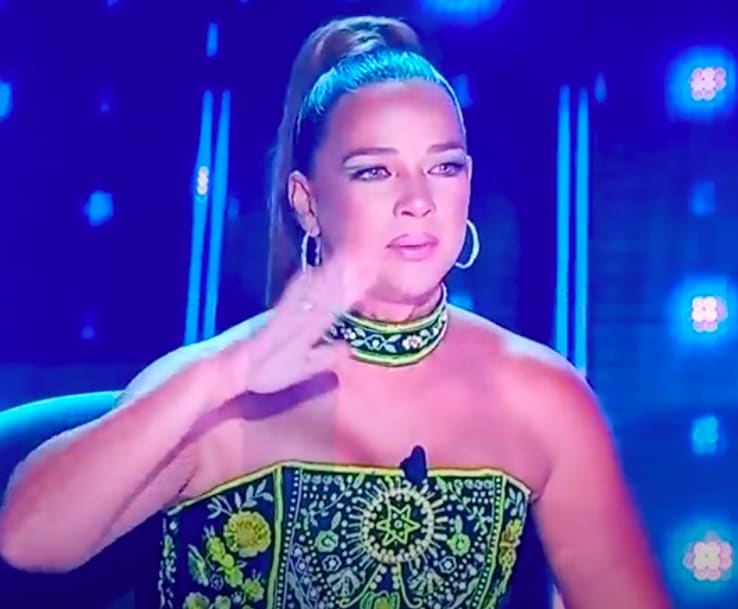 One of the most anticipated couples in 'Así se Baila' that Adamari López criticized was that of Lorenzo Méndez, so the Puerto Rican did not hold back saying: "They made me dance, Lorenzo seemed agile, funny, with force you transmitted me a lot, like Yess, it seemed to me that they are a very beautiful couple, that they can go far beyond the friendship they have because there is a lot of connection there… ", the Puerto Rican began.
"I liked the leg work, the arm work, I think they will also be a couple who are going to set a very high bar and that they will continue to surprise us week after week, my mother… what am I going to do? Good week to meet you all and see what they propose for the dance floor and then ask for more and more… ", Adamari López expressed to Lorenzo Méndez.
Sabotaged by her dress? Faces criticism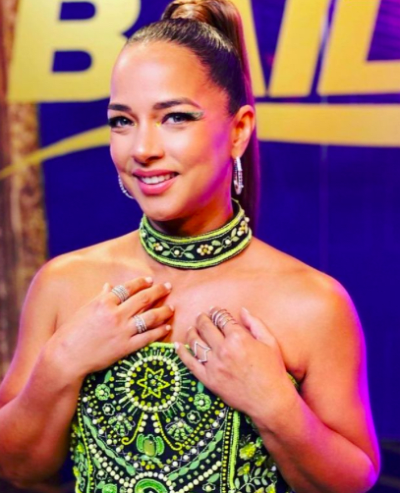 The beautiful Aztec dress that Adamari López wore, did not do it justice, according to the comments that could be read on the Instagram of 'Hoy Día' and people said: "Ugly dress, another model would fit better", "It looks square and more chikitica … this Outfit does not favor her "," I did not like how she is dressed "," She looks very small with this dress ".
"This woman because she is not looking for someone to teach her to stand with elegance", "The dress is nothing to see, it looks square and the program is the same", "Well they say that our elbows and knees show our age or how to hide it "," The dress is nice but she does not feel it looks square and short "," I do not like the dress … they did not choose well, it seems fashion (Maya) "," Sorry you look like a transvestite ", people assured.
She shed tears on her debut in 'Así se Baila'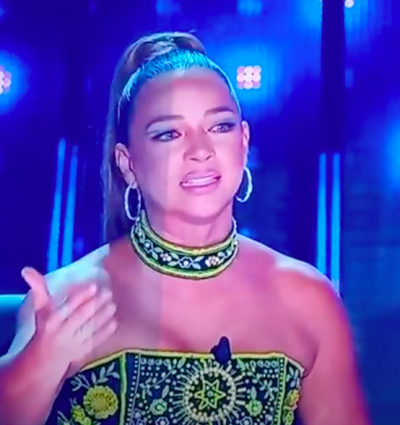 Adamari López arrived visibly moved to the panel of judges of Así se Baila and despite the criticism of her Aztec dress, what made her cry was the performance of the actor Gregorio Pernía with her daughter Luna, as it reminded her of the relationship she had with her father , who died of cancer in 2015.
"I have a million hearts, what satisfaction Luna for you that today you have the opportunity to dance with your dad. Mine isn't there, it's in heaven and my dad also loved to dance and I feel that seeing your dad looking at you was like seeing my dad looking at me … from a dad proud and happy to have this experience with the probably the most important person in your life. Being able to live this moment must be wonderful for Gregorio and for you Luna. They made us vibrate, they made us excited and I know that this will continue to happen week after week, "the Puerto Rican woman declared tearfully. HERE YOU CAN SEE THE CRITICS OF ADAMARI LÓPEZ TO LORENZO MÉNDEZ Some of the images in this note come from It is and It is videos


mundohispanico.com