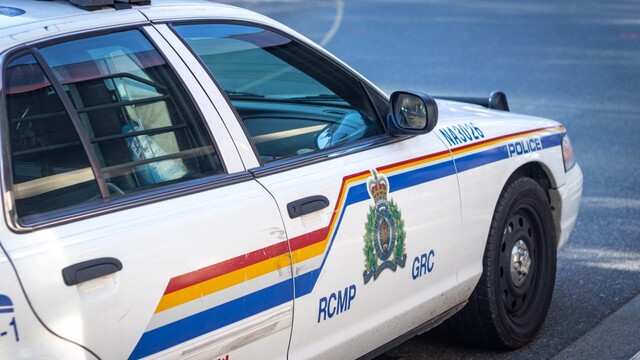 Photo: CTV News
UPDATE 16:28
BC RCMP Commanding Officer Dwayne McDonald responded to the committee's report calling for a new provincial police force and said he will take the time to review the report, but is proud of the work the RCMP does in British Columbia.
"I am so proud of the RCMP team who work incredibly hard every day to keep BC communities safe and we remain committed to doing so."
"We will take the time to fully review and review the Committee's report and its recommendations. Until that comprehensive review is complete, we will not speculate on next steps. Discussions about the role and future of surveillance are not limited to BC and they include considerations such as governance, accountability, service delivery and funding. Efforts are already underway to evolve, modernize and improve surveillance," says McDonald.
The RCMP contract runs until 2032.
ORIGINALS 4:00 p.m.
---
A special committee has recommended that British Columbia create its own new provincial police force.
The Special Committee for Police Law Reform was appointed to review policing in the province following allegations of systemic racism and other policing problems.
CTV News Vancouver reports that the committee spent 15 months researching issues such as accountability and responses to calls related to mental health and addictions.
The committee's recommendations include 11 key points, including that BC establish a new Community Policing and Safety Act, and create a provincial police agency that would be governed by that legislation.
"It has become clear that transformational change is required to achieve a new vision of policing and community safety based on decolonization, anti-racism, community and responsibility," says the committee's report to the legislature, released Thursday.
RCMP is the default police service for municipalities with a population of less than 5,000 people, as well as rural and unincorporated areas, but many larger areas such as Kelowna are also policed ​​by RCMP.
The committee praised the Mounties for trying to evolve, but ultimately felt there was too great a disconnect between provincial and municipal policing priorities, "in their experience, the RCMP does not align with BC culture and community norms as effectively such as the municipal police services".
"They emphasized the importance of ensuring that the Police Act focuses on public safety and allows local norms and expectations to be reflected in the provision of services," the report reads.
Dr. Bonnie Henry was particularly concerned about the criminal justice-based approach to the ongoing overdose crisis, noting that adjustments to the existing Police Act could help the province move toward decriminalization.
The National Police Federation union called the discussion "a little premature."
"From our perspective, we have done waves, numerous waves, of independent research on policing in British Columbia, and we have been told consistently by British Columbians that they are very satisfied with the policing they receive from the RCMP," he said. Brian Sauvé, president of the union. he told CTV News.
-with archives from CTV News Vancouver