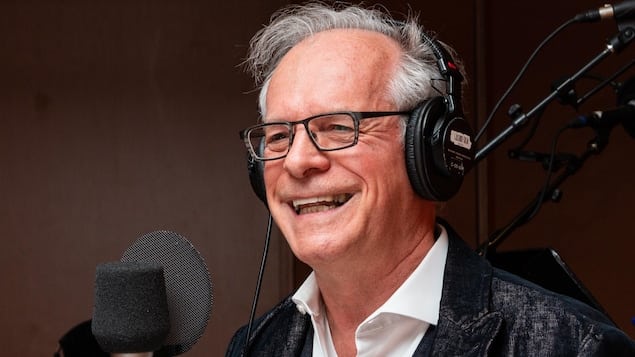 The National Culture Summit was primarily intended to help the arts and culture sectors recover from the pandemic. Several leaders offered possible solutions, starting with Simon Brault, Director and CEO of the Canada Council for the Arts (CCA).
In view of the gaps exposed by the pandemic, particularly in the area of ​​live performance – whose gross domestic product (GDP) amounts to only 53.4% ​​of the pre-pandemic figures – he pleads for rebuilding the arts and culture sector for the better.
Now is the time to try to address systemic issues that existed before but have been brought to light or made worse during the pandemic.he explained on Tuesday.
Among these problems, one of the most important is the fate reserved for artists in our society. Today, we're back to a situation where there are a lot of artists who absolutely want to work, but who can't because there aren't enough jobs.
Towards a status of" intermittent of the show »?
According to Mr. Brault, it is time to think about putting in place a universal support system that would allow artists to survive when they are in a period without a contract but continue to train, rehearse, playing their instruments or perfecting their art.
We have to find a way that artists do not themselves subsidize the arts and culture sector, but that they are considered like any other worker in society, that they have the same rights Social Protectionhe explained.
" For too long we almost made a mythology [selon laquelle] that's the life of an artist; it's precarious, it's uncertain […] I think we are capable, as a society, of affording a cultural sector that is decently supported. »
Among the possible solutions, he thinks in particular of a system like that of the intermittent people of the show in France, an employment insurance plan intended to compensate for the precariousness inherent in the artistic environment.
After a certain number of hours worked, it allows artists or members of technical teams to be compensated when they are not under an employment contract.
This avenue is not excluded by Pablo Rodriguez, Minister of Canadian Heritage. These are discussions that take place. Maybe we could start with a pilot projecthe left floating on Tuesday. I can't get too far […] but I have discussions with my colleagues to extend employment insurance to the self-employed.
The Union of Artists pleads for a guaranteed minimum income
Beyond the expansion of employment insurance, the idea of ​​a guaranteed minimum income for artists was raised several times during the National Culture Summit, in particular by the Union des artistes (UDA) .
The work time spent in the shadows, whether hours of guitar practice or even memorizing text, is not recognized, explained in an interview with the Canadian Press the president of the UDA, Sophie Prégent, on the sidelines of the summit in Ottawa.
While you think we do nothing, we work, we write. That's the principle, she said. In our society, there is no such recognition. […] However, if we don't do that, we are not able to perform in front of you afterwards.
Government pandemic programs, including the Canada Emergency Response Benefit (CEB) – which can be compared to a guaranteed minimum income – have more or less enabled artists to survive, she said during a panel she moderated at the National Arts Centre.
According to Ms. Prégent, the government must now be convinced to put in place a measure a little more focused. The group demanded a guaranteed minimum income for artists before the pandemic, but no one listened to usshe said, noticing that the wind has turned and saying to see a form of opening.
Regardless of which avenue will be favored, leaders in the arts and culture sector seem to agree that we should not simply return to the pre-pandemic status quo. For me, nostalgia is never a good plan for the future. I think we have to be ready to do things differentlyconcluded Simon Brault, Executive Director of the CAC.
This text was written frominterviews conducted by Catherine Richercultural columnist on the show On 15-18. Comments may have been edited for clarity or conciseness.


Reference-ici.radio-canada.ca