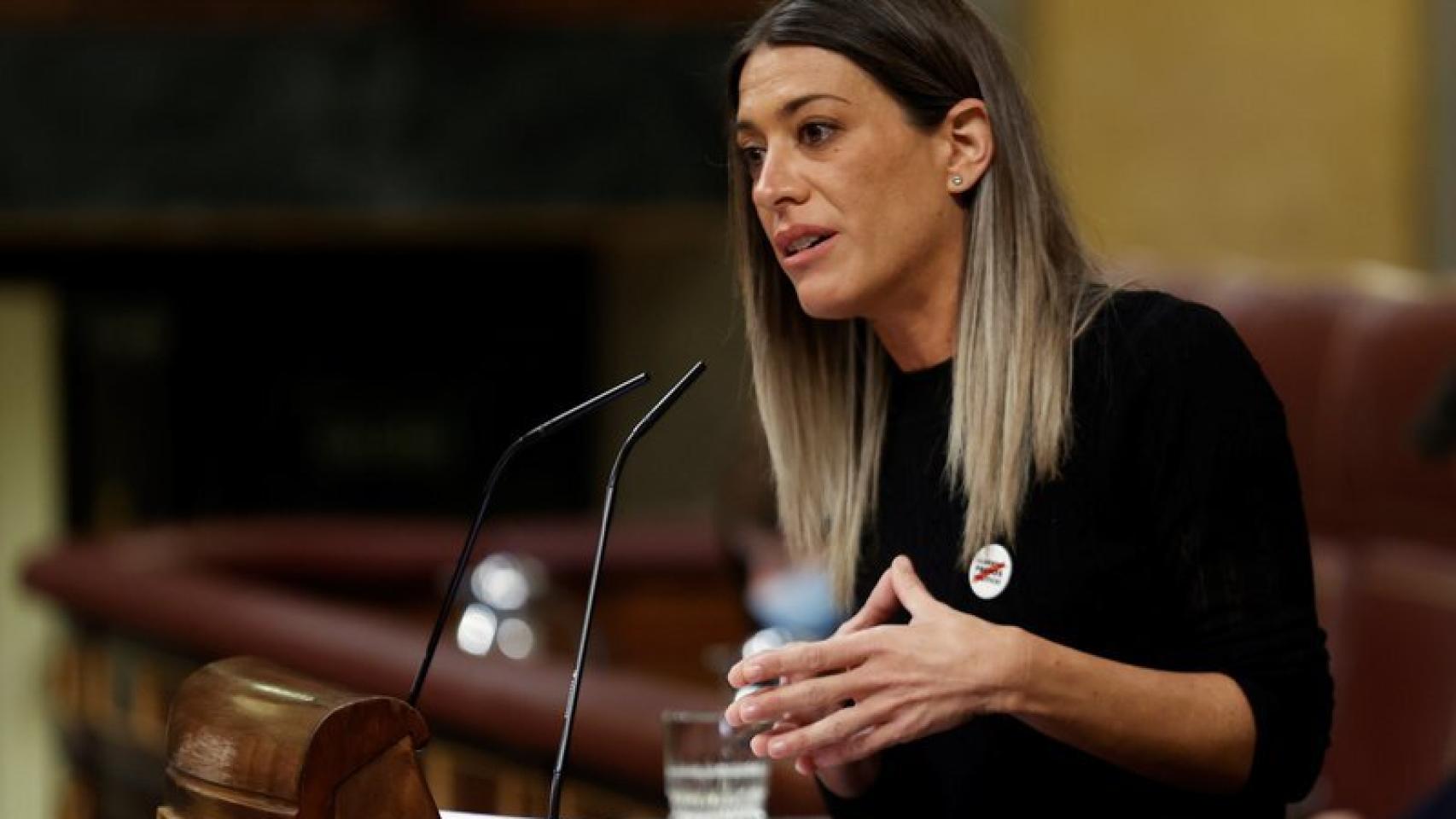 A Míriam Nogueras, the spokeswoman for Junts in the Congress of Deputies, was not known for great contributions to politics. Until yesterday.
Míriam Nogueras knows something about spinning, because of the family business. He left an e-commerce course unfinished, according to the note that Wikipedia dedicates to him. And he was hardened in the tough fight against paying tolls on the highways. Until she was touched by the hand of Puigdemont.
Míriam Nogueras boasts of her subordination and dedication to the Waterloo freak, and proclaims herself one of "the president's wives." But above all, he has the advantage of living in a country and in a party at war, and it is already known that wars need many soldiers and few intellectuals.
As ignorance is very daring, Míriam Nogueras wrote that Spain is "a nest of corrupt, illiterate and fascists." He also called this country a "rotting dung heap."
His thin pituitary was not disgusted when he inherited the seat of his partner Laura Borràs, charged not for his activism, but for prevarication, fraud, embezzlement of public funds and documentary falsification. DNA Pujol.
Pedro Sanchez He showed his sagacity yesterday when he told Míriam Nogueras that he reminded him of those NBA players who are against getting vaccinated, convinced as they are that there is "a conspiracy" to "connect black people with a computer that has a satanic plan."
The deputy had fed the conspiracy that the Government "neither commands nor decides" because it is hostage to a "Deep State", a hidden "fascist power", and the president responded by questioning his mental balance.
It is not the first time that Míriam Nogueras has denounced plots, and it would seem that she herself lives in her particular Catalan Matrix. A tweet became famous in which he denounced the presence of a strange van parked in front of the Brussels hotel where his parliamentary group met. "Two men took photos of everyone who came and went," he wrote, before posing online: "Does the CNI spy on elected deputies in another country?"
On another occasion, he asked the Government of Rajoy yes, to maintain the unity of Spain, he would be willing "to kill citizens who peacefully defend the Catalan Republic." Rajoy !!!
However, Míriam Nogueras is lucid enough to parasitize that Spain that she hates so much and that pays her 120,000 euros a year so that she can continue to buy designer clothes. An expert in detecting intrigues, she never noticed the Catalan Gestapillo that spies on children at recess to find out what language they speak.
"What we have seen these days is a whore," declared Míriam Nogueras yesterday from the gallery of the Congress of Deputies. And many of us left the feeling that he finally knew what he was talking about.
Follow the topics that interest you
Reference-www.elespanol.com