A former ABM employee said they found more than 100 people who were approved for student loans but never went to college.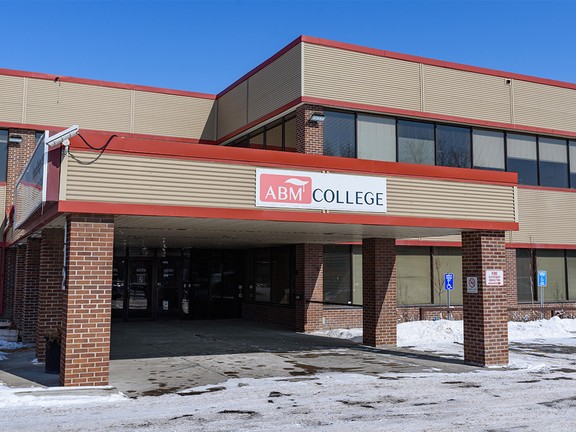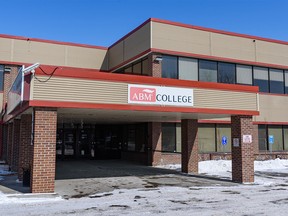 Article content
The Alberta government revoked ABM College of its student loan rights after an audit uncovered what the province called "poor practices and weak controls" at the Calgary institution.
Article content
The province limited access to the availability of student aid on January 31 while it investigates the situation, according to the office of Advanced Education Minister Demetrios Nicolaides.
Article content
"A third-party audit found poor practices and weak internal controls. We are looking into this further to make sure the school accesses the tuition amount they were entitled to from student aid," said Nicolaides' press secretary, Sam Blackett.
He said the private university is still licensed to offer programming and classes are continuing, adding that students can still apply for programming while the process continues.
"Students will only be able to apply for new student aid funds at the institution while the issues are resolved. We will continue to investigate this issue and restore access to student aid once we have more information confirming that they have appropriate internal controls and practices in place," Blackett said.
Article content
Provincial officials declined to disclose what triggered the audit or any specific financial concerns.
Former employees asked questions
According to its website, ABM College offers programs in health, business, and technology, as well as a CPR and first aid training course. The university was founded in 2011 by Dr. Mohammad Baten and has campuses in Toronto and Calgary.
Former ABM employees raised questions about the university's past practices, including the fact that funding was provided for applicants who were not enrolled.
Postmedia asked ABM about those allegations and the province's latest audit.
In a statement, Baten said the university "provided all requested documentation and will continue to cooperate with the Alberta government during our audit."
Article content
Employees found concerns with the student loan system
One former employee, who worked in multiple roles at ABM for a decade, said bullying among staff and management made raising awareness of the issues they witnessed difficult and unsuccessful.
The employee, who eventually resigned, said he first identified concerns with the school's student loan system when they were contacted by Student Aid Alberta about a person who was denied a mortgage because of outstanding ABM student loans. The student claimed that he never attended college.
"(They) weren't in our system, they never went to ABM but they had student loans for school in their name. . . That's when we started looking for names and found over 100 who were approved for loans but never attended," the clerk said, estimating loan amounts between $5,000 and $8,000 per student.
Article content
UCP will limit post-secondary tuition increases to two percent

Post-secondary, investments in highways among the new expenses in the 2023 Budget
Another former ABM employee grew concerned about operations when the university's chief financial officer resigned "because he didn't want to put his name on documents that weren't truthful," they said.
A former ABM instructor said the university had financial problems during the pandemic and alleged that there were discussions about bringing back the minimum number of staff needed to access government grants and funds.
The federal student aid office was not immediately available for comment and would not confirm whether it is conducting its own audit or whether access to federal student loans for ABM College students has been limited.