Nova Scotia Prime Minister Tim Houston says his administration is reexamining its decision to appoint a non-black deputy minister to Nova Scotia's Office of African Affairs.

Houston says his choice for deputy minister was criticized last week during a meeting with representatives of a coalition of various African community groups from Nova Scotia.
Read more:
Former minister likes Nova Scotia's new director of African affairs, but questions appointment
The prime minister has come under fire since he appointed Pat Dunn, who is white, as office minister after the Progressive Conservatives won the Aug. 17 election.
Critics have called Dunn's appointment "inappropriate" and "deaf" and also objected to the removal of Kesa Munroe-Anderson, who is black, as a deputy in office.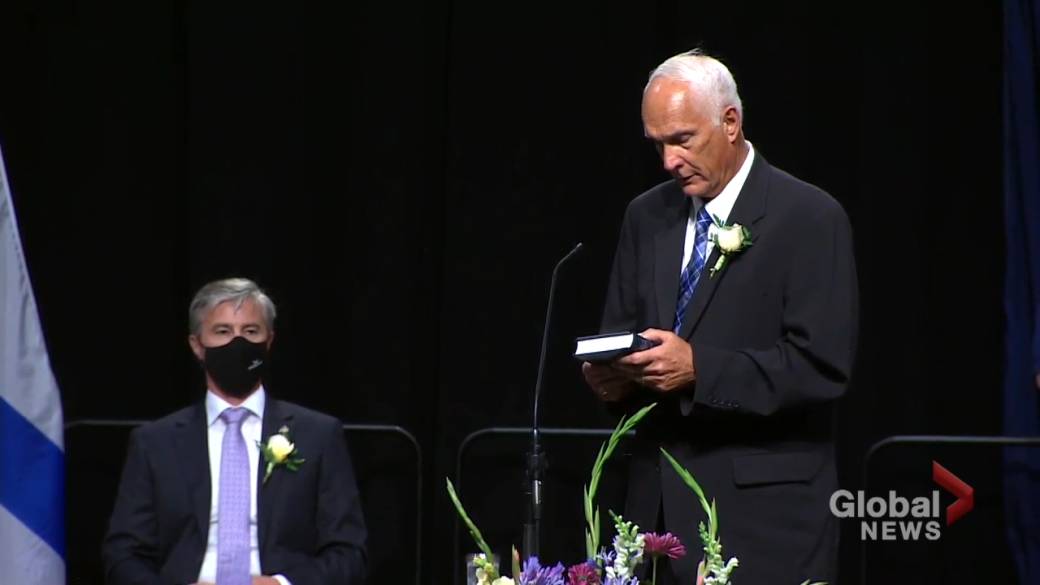 Nova Scotia African Community Concerned Over New Minister Appointment
While Houston has made its support for Dunn clear, it told reporters following the cabinet today that it accepts the black community's concern about who Dunn's deputy minister should be.
He added that the community "will see some action there", although he did not specify what will be done.
This Canadian Press report was first published on October 7, 2021.
© 2021 The Canadian Press


JOURNALIST RULES



REPORT AN ERROR


Reference-globalnews.ca