A Regina man in custody faces a total of 11 counts, including assault and weapons charges.

Regina police say officers were dispatched just before 9 p.m. Monday to the 1600 block of Ottawa Street, south of South Railway Street, for a report of a weapons call involving a knife.
Police learned that a man with a knife confronted another man.
The report indicates that officers soon spotted a man matching the description of the suspect fleeing by bicycle.
Read more:
21-year-old man charged with hit-and-run fatality: Regina police
One of the officers was on foot and knocked the suspect off the bicycle, knocking him to the ground, police said. After a brief fight, the suspect was arrested and taken to hospital after the disassembly.
Police discovered that he was in possession of a .22-caliber rifle, ammunition, other knives, and tools that were used to break through.
The suspect, Jarvais Cote, 32, was also found in violation of a reconnaissance and firearms ban.
Cote made his first court appearance on his charges Tuesday afternoon.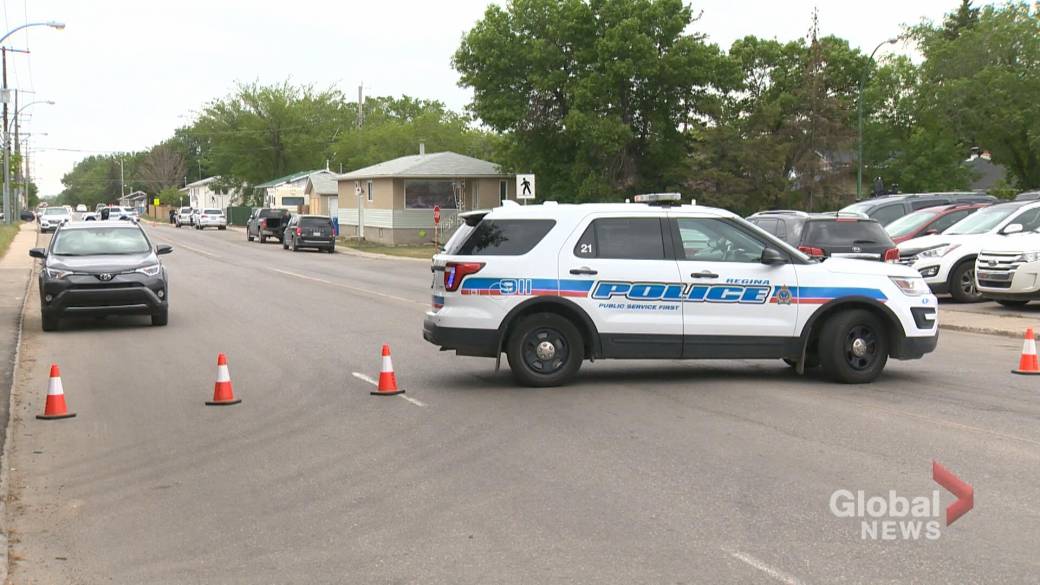 Crime rate fell in Regina, Saskatoon, and all of Saskatchewan in 2020: statistics
© 2021 Global News, a division of Corus Entertainment Inc.


Reference-globalnews.ca