The eastern white cedar rises high, forming a protective circle around moss, mushrooms, and grasses in The place of healing. Sweetgrass whispers in the wind, and the wind itself creates a sweet harmony that matches the breath of the sugary maples. In the background, a sparkling bed of strawberries symbolizes the connection between mind, body and spirit. The Healing Place aims to teach people that reconciliation goes beyond people and also involves the land and biodiversity.
As the Pope prepares to visit Canada with what First Nations communities hope will be an apology, many thoughts turn to the continued need for healing. Projects like The Healing Place provide a source of inspiration. Supported by Much canada, The Healing Place is a grassroots community project in Land of the Mohawk and Algonquin at South Nation Conservation, a 50-minute drive south of Ottawa.
The Healing Place is a green space that provides a place for indigenous and non-indigenous peoples to heal with the earth, and for indigenous peoples to maintain ceremonies and promote reconciliation through a land of return notion, which advocates that lands that once originally belonged to indigenous peoples are governed by indigenous peoples today.
"It unites us, it is a meeting place, it is a place for ceremonies," he says. Abraham Francis, manager of environmental services for the Akwesasne Mohawk Council. "It represents a gathering place for stories to be told, for community to be built and for healing to occur between First Nations, Canadians and the earth."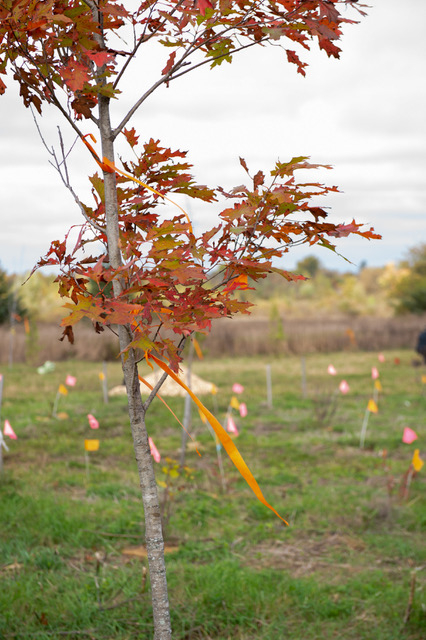 The Healing Places is made up of different plant species that have been carefully selected to match the biocultural context of the nation in which they are planted. This selection is made taking into account the biodiversity of the area, planting species such as sugar maple, as well as other plants that are culturally important to local indigenous communities. In this case, a medicinal garden is located in the center of the grounds that contain strawberries, red currants, currants and other medicinal herbs.
"There is an aspect of responsibility to this for Canadians and the way they continue to benefit from the dispossession of indigenous peoples of their lands and the exploitation of our resources," says Francis.
These plants are specifically chosen after examining which species of plants and animals in the area are most at risk. The species currently planted would aid the restoration of animals such as the bobolink, eastern lark, and the gorgone checkerspot butterfly.
All conservation efforts are carried out with the use of traditional indigenous knowledge. Space can be seen as a way that indigenous knowledge should be used to make an impact not only on the environment, but also as a way to heal together.
The Healing Place is a green space that provides a place for indigenous and non-indigenous peoples to heal with the earth, hold ceremonies and promote reconciliation through a notion of return to the earth, writes @AStefureak #FirstNations #ClimateChange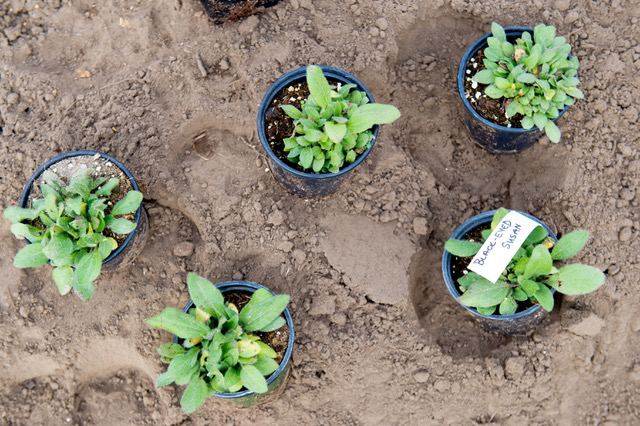 Reconciliation it is defined as the establishment of respectful relationships between indigenous and non-indigenous peoples in Canada, according to the Truth and Reconciliation Commission. The Healing Place incorporates the land into the notion of reconciliation, as it was also damaged by the colonial timeline.
"In a post-COVID world, there is a lot of hope for these kinds of spaces," says Francis. "This is just a baby, we are seeing something that we may not see the end of. We may not get to see the full incarnation of space. We are just planting the seeds. "
Different ceremonies and events are held to allow indigenous peoples a space to participate in cultural practices, but they also exist as a means to teach non-indigenous people in the community about indigenous practices. By replanting the land together, indigenous and non-indigenous peoples can work together to restore something that was taken over by colonialism.
"There is a lot of work to be done, and giving us the time and patience to come to the table on our terms is really important." Francis says.
Plenty Canada hopes to build a network of healing sites across Canada. Each location would look completely different as it would be made to match the biocultural context of the indigenous land in which it is located. The Healing Place through its ecological restoration and education demonstrates how reconciliation is a reciprocal process that must be accomplished with understanding, patience, and a willingness to learn.
Ashley Stefureak is a journalism associate funded by Nature Canada to write articles on environmentalism and indigenous lead conservation. Plenty Canada is a partner of Nature Canada.
Reference-www.nationalobserver.com