Opinion: New investment shouldn't just fix and restore existing damage, but also get ahead and even avoid issues before they damage, disrupt and destroy our watersheds in the future.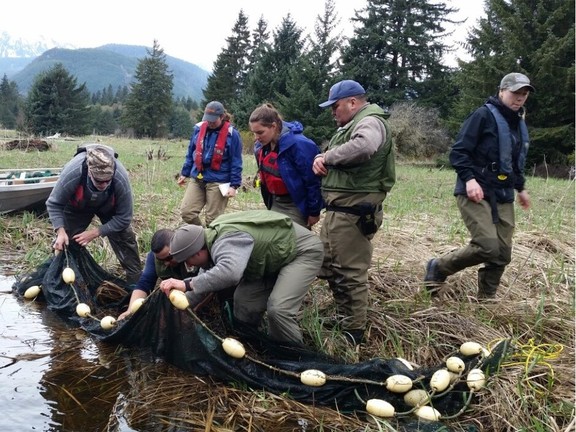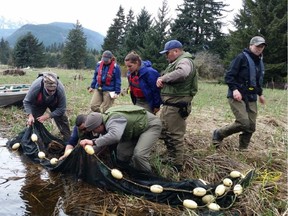 Article content
With UN World Water Day right around the corner, this year's celebrations will be buoyed by the historic investments and commitments to watershed security announced this past week in B.C.
Article content
Let's start with the $100 million Watershed Security Fund — the largest one-time investment in watershed health in B.C., ever. This money will be committed to support First Nations and local communities to steward, manage, govern and restore the lakes, rivers, streams, aquifers and wetlands in their home territories and regions. The results of this boots-on-the-ground work will be the foundation of their long-term prosperity and ability to adapt to climate chaos. And it will ensure water sustainability, health, security and well-being across the province.
Article content
B.C.'s rich natural resources fundamentally support the economy and it is high time that wealth was reinvested into the stewardship and management of watersheds, and into those communities doing the necessary work in their home watersheds.
Article content
While we recognize the provincially funded Healthy Watersheds Initiative (HWI) and Indigenous Watersheds Initiative (IWI) that together have flowed over $50 million into B.C.'s watersheds since 2020, it's the possibilities and opportunities that this new fund unlocks that are so exciting and potentially transformative.
With this $100 million investment, there is now a very strong starting point to grow the fund to the scale that's actually needed to sustain watershed security work across the province. And it's not just the amount that's significant, it's how the fund will be developed. In a precedent-setting and transformative shift, First Nations and the provincial government are co-developing this work, representing a commitment to co-governance and reconciliation.
Article content
The process matters but so does the recognition that this new investment shouldn't just fix and restore the existing damage, but also get ahead and even avoid issues before they damage, disrupt and destroy our watersheds in future.
From restoring natural defences such as revitalized wetlands, healthy riparian areas and protected aquifers, to developing watershed plans with real legal "teeth," to monitoring (which can tell us when things are good and warn us when things begin to slide), locals can really lead by setting the priorities and ensuring watershed resilience.
Through the HWI and IWI initiatives already underway, we've seen how the positive outcomes aren't just for water, but also for communities and livelihoods — through jobs, skill development, economic boosts, opportunities to reconnect to nature, increased pride of place and deepened relationships between Indigenous Nations and local leadership. The Watershed Security Fund will grow this ripple effect of benefits.
Article content
We know this first investment in the fund is only a drop in the proverbial bucket of the resources communities need to tackle the challenges at hand. And many other players, including the federal government, still have to come to the table.
There will be hard choices to make and inevitable conflicts to resolve. But today we celebrate with all the watershed champions and groups across B.C. who have helped push us to this significant milestone and who bring us fresh hope for a more optimistic future.
Rosie Simms is the director of Place-Based Projects at the POLIS Water Sustainability Project, based at the University of Victoria's Centre for Global Studies. Deana Machin is a member of the Syilx (Okanagan) Nation and a strategic adviser to POLIS. Oliver M. Brandes is the associate director of the Centre for Global Studies and co-director of the POLIS Project on Ecological Governance. In 2022, they authored a discussion paper identifying key priorities for a B.C. Watershed Security Fund and also co-authored the 2020 report Towards Watershed Security.
---
Letters to the editor should be sent to [email protected] The editorial pages editor is Hardip Johal, who can be reached at [email protected].

CLICK HERE to report a typo.
Is there more to this story? We'd like to hear from you about this or any other stories you think we should know about. Email: [email protected].
reference: theprovince.com