Ontario is seeing an estimated 100,000 to 120,000 new cases of COVID-19 daily, according to the head of the province's science advisory board.
Dr. Peter Jüni said Wednesday that the estimate is based on the amount of the new coronavirus seen in Ontario's sewage — data experts began to rely on it to get a sense of the spread of the pathogen when the province began restricting PCR tests last year. He said the current spike looks a lot like the fifth wave driven by the Omicron variant when it peaked in early January.
"We are back to the same level as then," Jüni told CBC News Network.
The provincial government lifted most COVID-19 public health measures, including indoor mask-wearing mandates, in March, but Jüni said Ontarians should start wearing masks again as they are the way faster to reduce cases.
"Of course, we are in a different position. I agree, we should not panic, but we should mask up. That is the point here," she said.
Jüni said the numbers are worrying, "we created the tidal wave again," but added that Ontario may not see the same number of hospitalizations as in January due to mass vaccination.
"The point here really is that we've built a wall of immunity, thanks to the third dose and thanks to a lot of people who got infected. This will help us," he said.
"There is no reason to panic," says health minister
An estimated 4.5 to 5 million people in Ontario have been infected with COVID-19 since Dec. 1, 2021, Jüni said.
"It's basically us lifting the restrictions and now moving too far toward normalcy," Jüni said.
"We just need a little more time right now."
But earlier on Wednesday, Health Minister Christine Elliott said the province expected a spike in infections as the province reopened.
Vaccines and antiviral drugs should help the province weather the latest surge, he said.
"This is something we're confident we're going to be able to get through. There's no reason to panic."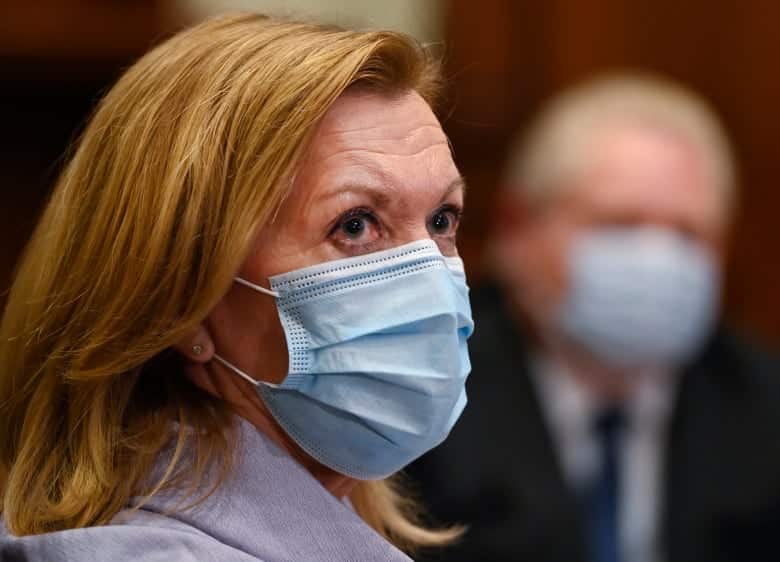 Dr. Kashif Pirzada, an emergency room physician in Toronto, said hospitals are seeing a steady rise in admissions of COVID-19 patients, especially the elderly.
"It's too early to tell, but if anything like the last wave follows, we'll hit capacity in the next two weeks," Pirzada said.
He said the hospital workers are already exhausted.
"Wait times are already insane. We're understaffed. People get sick every day. At the hospitals I work at, they ask people to come in early, leave late and cover sick shifts," she said. .
Pirzada said the government needs to make a real plan to provide guidance on what to do at home, work and school as the pandemic continues. He recommended the return of mask mandates, improvements to indoor ventilation and twice-weekly rapid testing in schools and workplaces.
"These are messages that I wish our medical leadership would spread, but it's not really happening right now," he said.
"Ditching precautions when a wave was starting was a really bad move and unfortunately it's going to cost us all."


Reference-www.cbc.ca