'Back in our day, we were lucky to have a coffee machine. Not a whole lot to eat. Oranges and sometimes bananas and a lot of Coke and Pepsi. A least six between periods.' — former NHL goalie John Garrett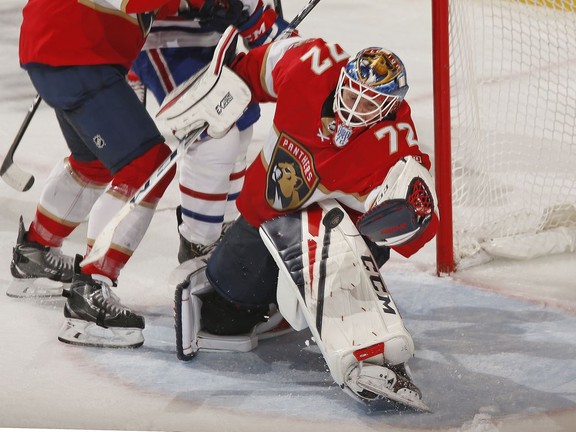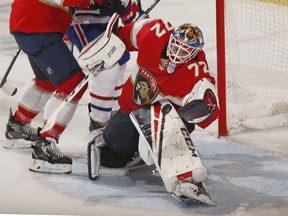 Article content
John Garrett has always maintained a diner-style appetite attitude.
Article content
His food choices will seldom be found in Canada's Food Guide. A penchant for hotdogs, fried food, ketchup and no utensils, elevated the former Vancouver Canucks goaltender into greasy-spoon cult status.
Article content
After all, when you stuff a hotdog in your pads while serving as backup for the Quebec Nordiques — his perch was behind the bench and away from coaches — and then get busted when thrown into game action, it's definitely a stick tap for the gregarious Garrett.
When he was in heat of the battle during a 12-year career split between the WHA and NHL, and needed to hydrate and fuel between periods, his choices were a sign of the times and not his preference. He would have killed for a hotdog.
"I wish," Garrett recalled with a chuckle Sunday. "If you remember back in our day, we were lucky to have a coffee machine in the dressing room. Not a whole lot to eat. Oranges and sometimes bananas and a lot of Coke and Pepsi.
Article content
"A least six between periods."
Holy sugar rush. But that was back when some players would even light up cigarettes between periods.
"We used to have a few of them (players)," added Garrett.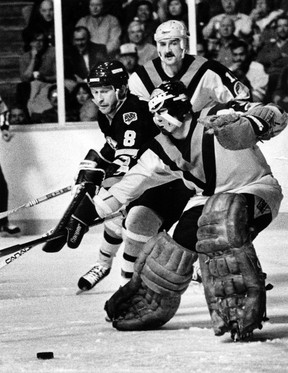 As sports science continues to evolve with specialty drinks, formulas and supplements to replenish and reinvigorate professional athletes, a lot is still an old-school approach. What works best for the individual is still the impulse.
Look at Sergei Bobrovsky.
He will tell you that his weight "fluctuates like crazy" during games because it's a byproduct of massive water intake and constant perspiration. That's one way to summarize dropping as many as a startling 15 to 20 pounds a game.
The Florida Panthers goaltender is not only looking like a two-time Vezina Trophy winner with spectacular performances — including 63 saves during a four-overtime victory in opener of the Eastern Conference final Thursday against the Carolina Hurricanes — he's also looking like somebody who needed a sandwich or two between periods. Maybe a pizza.
Article content
He looked gaunt, but said he's feeling great. His 37 saves in a 2-1 overtime win Saturday made it 100 stops in two playoff outings, so whatever he's doing, it's working. He's 9-2-0 in the post-season with a 2.32 goals-against average and superb .931 saves percentage.
"No rebounds and no bad goals from bad angles," observed Garrett, who's also a Sportsnet colour commentator.
Bobrovsky is listed at 6-foot-2, 182 pounds, so a significant weight loss is going to be noticeable, but it hasn't affected his attitude or athleticism.
"You don't feel much about your body — it's more about mental," he told reporters.
Garrett was 5-foot-8, 175 pounds as a pro and the most weight he ever lost in a game was seven to 10 pounds. Bobrovsky's weight loss dates back to Columbus in 2016 when he dropped 17 pounds in the off-season to help overcome groin injuries.
Article content
"For goalies, we rely a lot on cardio for endurance, and if you're going to be a little lighter, it helps you to move," he told NHL.com. "That's what I thought and that's what I did."
The medical community stands by the advice that players consume carbohydrates, protein and remain well hydrated to sustain performance. But they're also creatures of a habit and some are odd.
"The only wild one I heard of is guys eating handfuls of sour keys candy to feel some energy," said B.C. physician Dr. Harjas Grewal, who's not a dietitian, but an ardent hockey analyst.
He studied physical medicine, completed a rehabilitation residency and was medical assistant at the 2019 world junior hockey championship in Vancouver and Victoria.
Article content
"For non-pros, sometimes it's tough to get anything, so pizza or whatever you can get your hands on is better than nothing," he added. "Ideally, it's fruits, bagels, pretzels and some peanut butter. Protein bars and sports drinks also get the job done."
What about players who abstain from regular refuelling?
"Everyone his allowed a little bit of variety because you want them to feel good," stressed Dr. Grewal. "Some guys don't eat mid-game because they don't like how that makes them feel.
"And some eat a bit at every intermission, but everyone needs to ensure that they are getting adequate hydration, specifically with a low-sugar sports drink."
Which makes you wonder what Roberto Luongo was enduring and consuming in 2007 during a first-round, series-opening game against the Dallas Stars.
Article content
In his playoff debut, the Canucks starter saw the 7:11 p.m. game start on a Wednesday at GM Place finally end Thursday at 12:32 a.m. After Daniel Sedin rang a shot off the post, Henrik Sedin ended the suspense at 18:06 of the fourth overtime for a wild and crazy 5-4 triumph.
Luongo was elated and exhausted.
The 137:53 marathon was the longest in franchise history and the Canucks were outshot 76-53.
"It was probably the most exhausting thing I have ever been a part of," recalled Luongo, who guzzled sports drinks in the intermissions to stop cramping and had a post-game intravenous treatment to restore fluids. "It was challenging physically and mentally.
Luongo eclipsed the league mark of 75 shots faced. It was shared by Kelly Hrudey and Ed Belfour, who accomplished the feat in 1987 and 2003, respectively.
[email protected]
twitter.com/benkuzma
Canucks: New performance coach expected to ramp up team's fitness level

Canucks Under the Microscope: Sheldon Dries is low maintenance, low cost, high-drive survivor
---
Spring subscription sale: Our in-depth journalism is possible thanks to the support of our subscribers. For a limited time, you can get full online access to the Vancouver Sun and The Province, along with the National Post and 13 other Canadian news sites, for just $40 for one year or $1 a week for 52 weeks. Support our journalism by subscribing today: The Vancouver Sun.

reference: theprovince.com