We have a few more days in the Vancouver International Film Festivaland some more movies to read here. I should mention, however, that I have heard very good things about Nordic comedy. The worst person in the world and the korean thriller Sink. Maybe I can still catch them.
Note, too, that Raiders of the night, also from VIFF, opens nationwide today; in 80 locations, including here in BC (International Village and various suburban theaters around Vancouver). That's better than ever for an indigenous story and for indigenous filmmakers.
And then there's that great non-festival movie with 007, and a really good little movie about those Thai kids rescued from a flooded cave.
Here is the list …
No Time To Die: 3 stars
The Rescue: 4½
What people are reading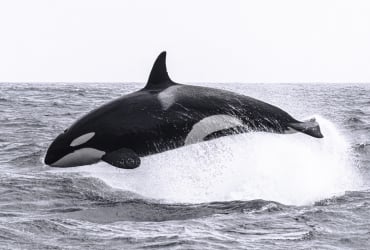 (VIFF) The White Fortress: 3
(VIFF) Wife of a spy: 3½
(VIFF) The Electric Life of Louis Wain: 3
NO TIME TO DIE: It's been almost 20 months since this James Bond epic was supposed to come out, and almost six years since the last one, but it's finally here, and the interest is astronomical and the box office can match it. It's worth it? Yes and no. It has what you want. Screeching driving, weapons and gadgets, the plot of a supervillain, Bond and his cohorts and their women. And Daniel Craig is solid at the helm. All of that, but delivered differently. It starts and ends strong, but slows down with too much hazy story in between. Around three hours, it also feels long.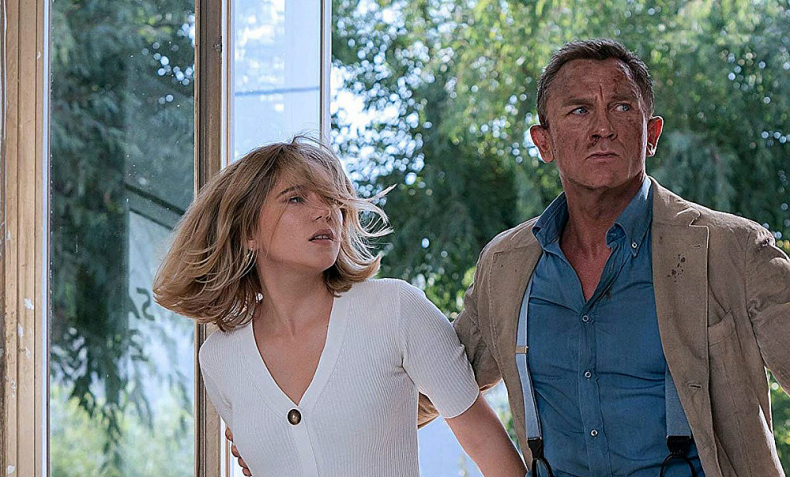 There is spectacular action from the start (car rollovers, going up and down a wall, lots of shootouts) and more to come. But this movie made Bond introspective. What does all this mean ?, he seems to be feeling. That is understandable. Retired as the last 007 movie, he enjoys fishing in Jamaica and living with Madeleine (Léa Seydoux). But an opening sequence shows a traumatic incident when she was a child, and the perpetrator reappears with a crazy and poorly explained scheme to poison people with a toxic chemical. Rami Malek plays it, exuding more weirdness than threat. When Bond's old CIA friend Felix Leiter calls him for help, he returns with his old team (M, Q, Moneypenny) and a new 007 (Lashana Lynch). The mission takes him to a remote island between Russia and Japan, where the villain has a huge pool that he calls a "poison garden." To do? Call in a missile strike? Will Madeleine, her daughter and Bond be able to leave the island if she arrives? It's a fitting goodbye to Craig's term as Bond, vibrantly directed by Cary Joji Fukunaga, but overloaded. (5th Avenue, The Dunbar, Scotiabank, Marine Gateway, and many suburban theaters). 3 of 5
THE RESCUE: It's a story you probably know from the intense news coverage of three years ago, or perhaps from the documentary version at the film festival the following year. Remember the 12 children and their soccer coach trapped in a cave in Thailand for almost three weeks, unable to get out because the hallways were flooded? Well, be amazed at the amount of suspense and tension that expert filmmakers can elicit even when you know the ending. This is an exciting movie; better than fiction.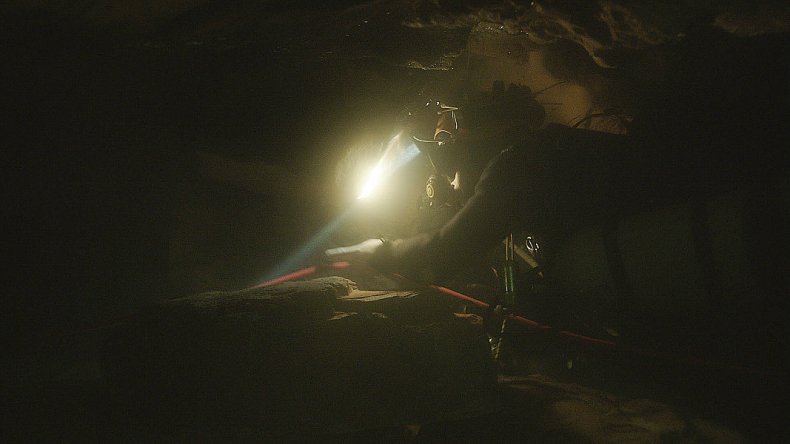 Reporters, rescuers and parents came to the scene. He was put in charge of the Thai Navy Seals, but they didn't have the equipment or experience to dive caves. Rick Stanton and John Volanthen did it as a hobby in England and came to help. The movie mentions divers from other countries who came; not, however, the one with Langley that was in the other movie. What we get is a very detailed explanation of the problem, the various cameras on the way to where the kids were, the geology and water issues, the depletion of oxygen, and the difficulties in reaching and getting them out. Drawings and animations and very clear cinematography show it all. I can't say if any of them have been rearranged, but it doesn't matter. The drama is intense, especially when they have to decide whether to sedate the boys to get them out. And the monsoon rains were imminent. Filmmakers E. Chai Vasarhelyi and Jimmy Chin won an Academy Award for a prior display of suspense and human effort (Free Solo) and should be candidates again. (International Village.) 4½ of 5
THE WHITE FORTRESS: We have seen movies about Sarajevo before, particularly about the civil war that broke out in the 1990s. This one is about the present day and through a kind of Romeo and Juliet story, it shows life as it is and regrets what happened. That is evident in the background, but I would like to focus more on that. The scriptwriter and director feels very convinced of this. Igor Drljaca was born there, spent part of his childhood there, and now teaches film production at the University of British Columbia. He says that post-communist cronyism and rampant capitalism have created two classes of people and massive youth unemployment.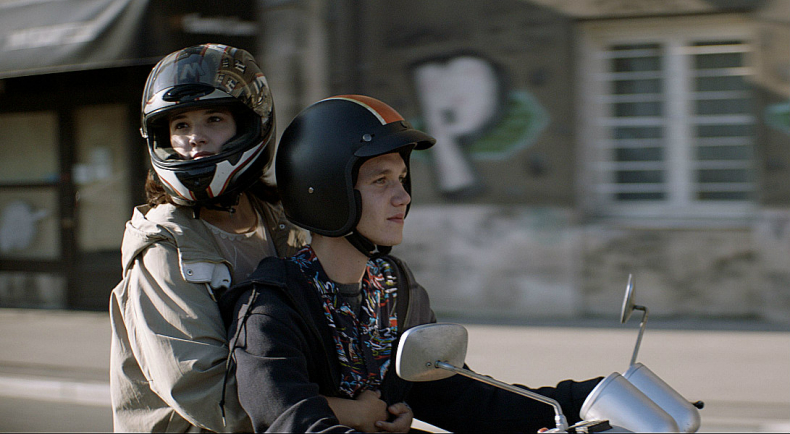 Faruk and Mona live with it. He is cunning; He steals junk to sell and does odd jobs for a criminal. She is the daughter of a family with political connections and is about to be sent to be educated in Toronto. They were never supposed to meet, or as one character says in another context, "Don't mix aluminum and iron." But they meet in a chance meeting and a sweet relationship begins. Meanwhile, the pressures take hold of them. His father gives him orders (like the German occupiers in war movies shown on television). You have to challenge a demanding neighborhood you work for. He is close to a loving grandmother; she says her parents don't love each other; they are in a "working arrangement". The class and young love are well portrayed, but still I would like more context of the city where it was filmed. (Screening on Saturdays and Sundays on VIFF and broadcasting every day on VIFF Connect). 3 of 5
WIFE OF A SPY: There have been many attempts to get Japan to acknowledge the atrocities it committed during WWII, and this movie tries in a low-key, oblique way. It is a melodrama about a marriage. There are suspicions of infidelity as the wife wonders why her merchant husband made a trip to the Chinese region of Manchuria, which Japan had invaded, and who is this woman he brought back. The husband, meanwhile, wants to share what he learned there about Japan's conduct in the occupation. Barbarism is a word to describe it.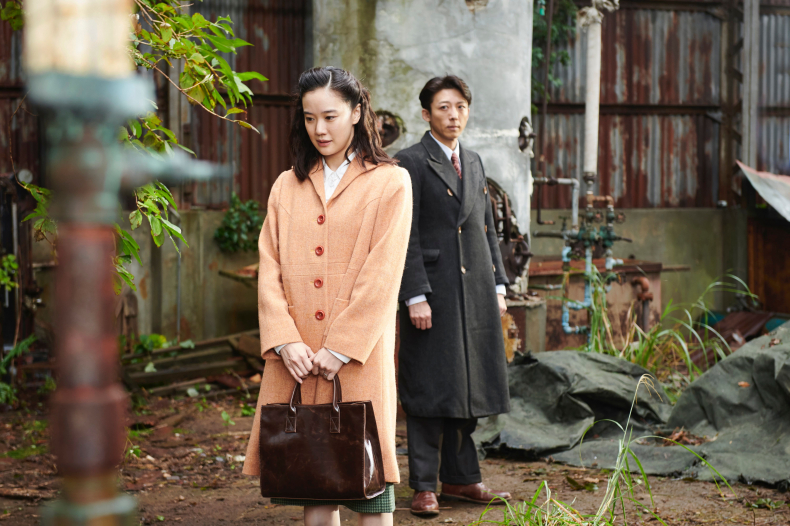 So the movie is about loyalty. On faith in his government and on trust between couples. It's a bit artificial and artistic to draw the parallel that way, but the movie is riveting and intense, albeit slow to begin with. Subtly push for a valid argument. Japan was not yet at war when the story unfolds, but it was already acting as an aggressor. Speak? The police are looking for spies. Is the husband one? Good question. Starring Issey Takahashi and Yû Aoi, and under the hard-working direction of veteran Kiyoshi Kurosawa (not related to Akira Kurosawa, by the way). (Screening on Sunday and broadcast any day on VIFF Connect.) 3 ½ of 5
THE ELECTRIC LIFE OF LOUIS WAIN: The VIFF opening has one more screening (Saturday dinner time) and there is no broadcast, so come there if you want to support the programmers' faith in this whimsical and enjoyable film. It's pretty light though, and yes, Benedict Cumberbatch is good as ever. He easily inhabits the personality of this dreamer. Wain was a British illustrator who, we are told, popularized the adoption of cats as pets. Weren't they before him?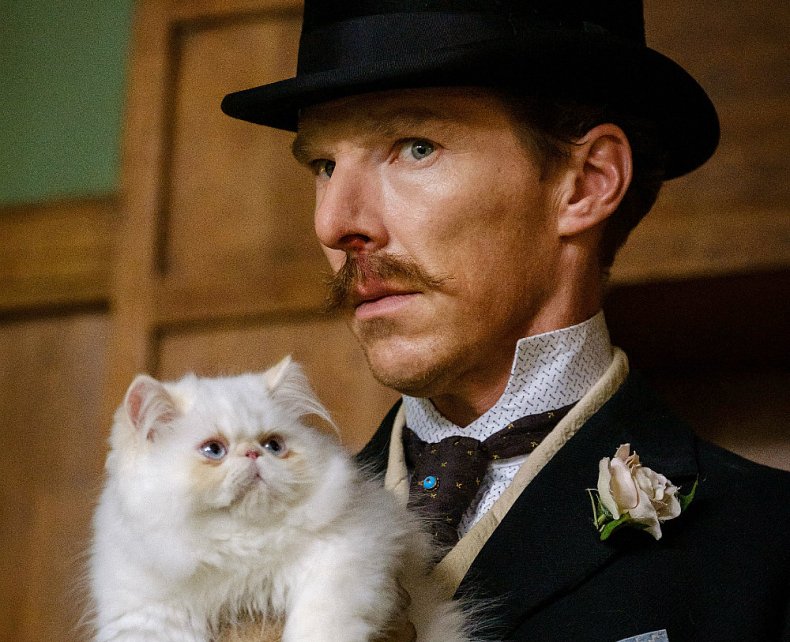 He was fast, he drew with both hands and described cats as anthropomorphic creatures, just like cartoons have done. Worked for him London Illustrated News, and for a while in New York, and it caused a sensation. Well, among the cat people anyway. At the same time, he exposed dark theories about electricity and how it affects people more than they know. He's loose and skinny, with talented actors like Claire Foy, Olivia Colman, Toby Jones, Andrea Riseborough, and even Taika Waititi, usually a director, in the cast. And that's musician Nick Cave playing HG Wells in a cameo. It's not deep at all, but it's fun. Cumberbatch has another, Dog power, recently added for Monday, the last day. (VIFF.) 3 of 5
Reference-www.nationalobserver.com