One mother says officers pinned her son to the ground and handcuffed him at the "first sound of his whimpering," without first asking him to calm down.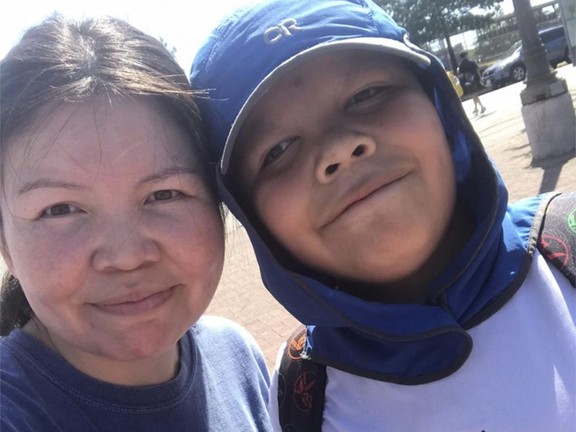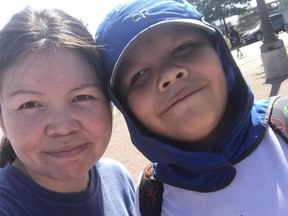 Article content
The mother of a 12-year-old indigenous boy who was handcuffed by police at BC Children's Hospital in Vancouver says it should have been a safe place for her son, who has autism, but was tied to the ground and treated like an adult . .
Article content
Mia Brown says she needed help with her son at a SkyTrain station Thursday because he was "pushing," and two Metro Vancouver Transit Police officers took him to the hospital for an evaluation under the BC Mental Health Law.
Article content
She says that her son has been taken to the hospital before and she was upset that the room they had waited in earlier was not free.
Brown says officers pinned her son to the ground and handcuffed him at the "first sound of his whimpering," without first asking him to calm down.
She says she started recording a video, which she posted on social media, when one of the officers put his knee on her son's back.
A Metro Vancouver Transit Police statement says officers calling a SkyTrain station Thursday afternoon found "a young man who was physically assaulting a woman, later identified as her mother, who had minor injuries, including a bloody face."
Article content
It says the boy allegedly assaulted a SkyTrain attendant who tried to intervene.
The officers used handcuffs to restrain the boy on the way to the hospital, where they were initially removed before the incident that Brown recorded on video.
"The use of physical force is always the last resort," the police statement said.
But in the case of Brown's son, police say, "it was a necessary step to ensure the safety of the person in the midst of a crisis, the general public and the officers involved."
Brown says officers told her she had a "high tolerance" for her son's behavior.
"That's true," he said in a phone interview on Friday.
"You have to have great tolerance with a child who has autism, because they have needs. I ask him what he needs and then we find a solution.
Article content
Brown says he respects the police, adding that his son has run away from school several times and that he appreciates the officers who helped find him.
"Some police officers know what to do with a child who has autism, some police officers just treat him like an adult because, I guess, he has autism and we are indigenous," she said, adding that she felt she and her son had been "racially profiled." .
A statement from BC Children's Hospital says that "providing a culturally safe and inclusive health care environment for patients and their families is a top priority."
The hospital says it has launched a health and safety review of what happened, and its indigenous health team has contacted the boy's family.
The approximately three-minute video that Brown posted on Facebook begins with the boy handcuffed as the two police officers hold him face down on the ground.
Article content
Brown can be heard telling officers "this is too much."
One of the officers says he understood where she was coming from, "but based on her violent behavior in the past, we can't let her progress any further."
Afterward, Brown says his son took a moment to collect himself and then asked how he was doing.
"He said, 'Okay, don't cry,' like he was calming me down. But I told him, no, this happened to you… and this shouldn't have happened," he said.
"He doesn't want to talk about it. He is trying to keep a strong front."
The BC Indian Chiefs Union says it was "appalled by the horrendous treatment of an Indian child" by transit police.
"Children deserve to be cared for with compassion," the union says in a statement.
'Crimes against children' at former BC residential institution, says investigator

BC Will Spend $8,800 Per Person on Healthcare in 2022: Report
---
Support our journalism: Our in-depth journalism is possible thanks to the support of our subscribers. For just $3.50 a week, you can get unlimited, ad-lite access to The Vancouver Sun, The Province, National Post, and 13 other Canadian news sites. Support us by subscribing today: The Vancouver Sun | The province.