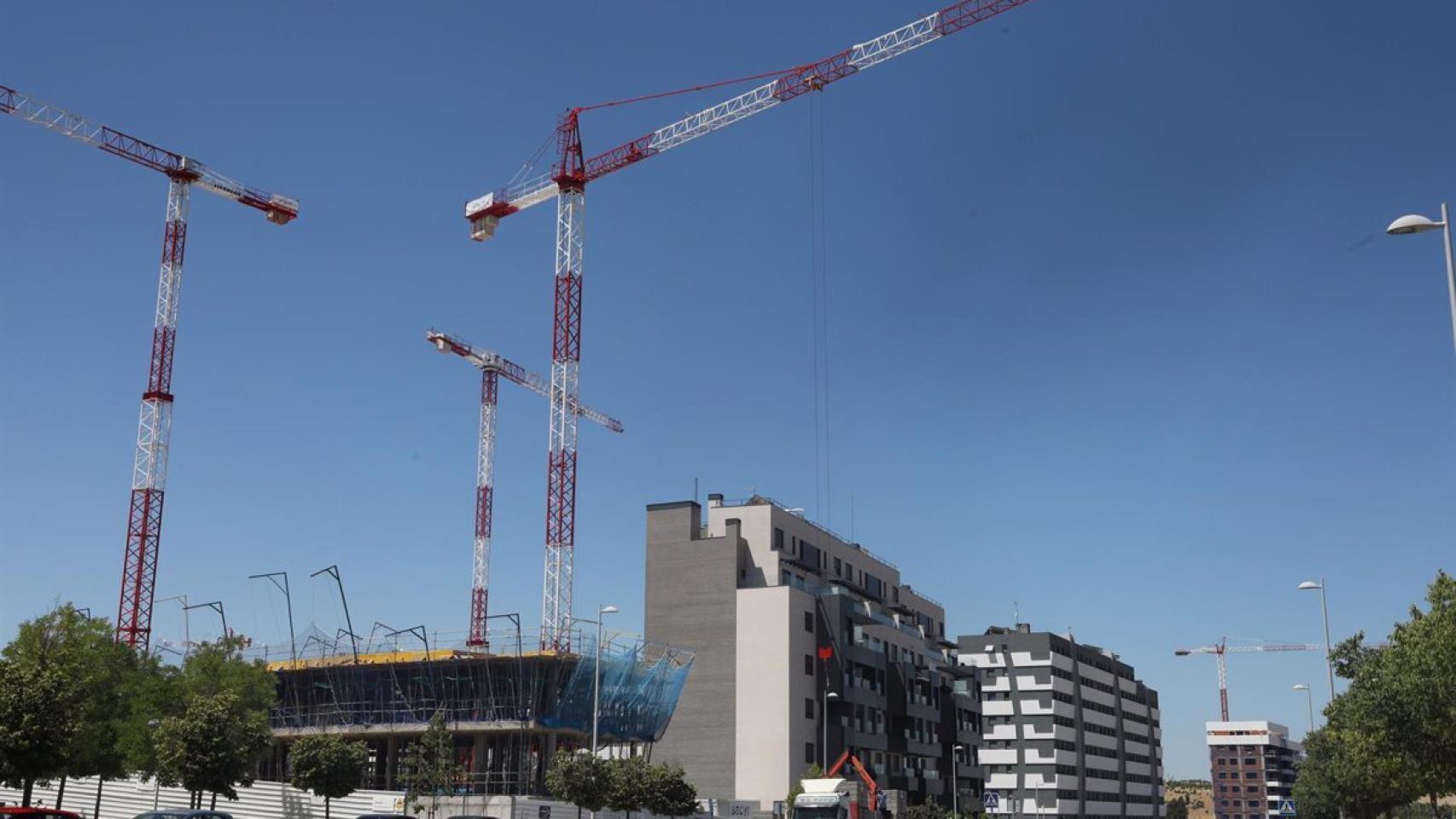 The price of steel has risen 35% in the last nine months. This means that the cost of a structure in a home costs 28% more. But it is that, in addition, the cost of the foundations has increased 23.5% in the last year; that of the interior divisions, 7.5%; wood carpentry, 18.3%; paints, 9.5%; glassmaking, 8.9% …
Construction costs in the residential market rose 13.5% year-on-year through September. A year earlier, there had been a decrease of 1.7%. That translates to prices have skyrocketed by more than 10% in the last nine months. These are data from the Direct Construction Cost Index prepared by ACR.
"Of the total cost of a home, approximately, the construction cost comes to represent between 30% and 40%", Explains Michel Elizalde, CEO of ACR. And he adds: "If this construction cost rose by 13%, in the hypothetical case that all this cost was transferred to the client, and this to the buyer, the house would rise by 3%".
For now, developers and construction companies have thrown back this increase in raw materials. But if the situation is sustained in the long term, Elizalde is clear: "We will have to renegotiate." Of course, it warns that "the entire cost increase never ends up being carried over".
To this must be added that there is a demand that the current supply is not covering. "There is more demand for housing than what is being prepared to produce. And it will be like this for a long time ", predicts Michel Elizalde. An offer that is between 80,000 and 90,000 units, compared to the demand that is around 140,000. "It will translate into an upward price path but without scares", clarifies the CEO of ACR.
Fondos Next Generation
To the tension between supply and demand, and the increase in raw materials, we must add a third player that augurs a rise in prices: the lack of labor. According to the National Construction Confederation (CNC) 700,000 workers are needed. "It is going to be the big problem because the increase in the price of materials tends to stabilize", comments Michel Elizalde. Stabilization, not lower prices.
It was from 2018 when hiring began to fall. In certain cases, it even caused some companies to disappear. "The situation is not going to be solved immediately. There is a tremendous generational renewal problem that is not going to be solved via salaries ", he specifies. There, training will be the key to solving this lack.
An explosive cocktail that occurs at a time when construction could take advantage of the tailwinds that the fondos Next Generation. "The funds can be at risk depending on the rigidity that is required. There will be activities that will be delayed ", indicates Elizalde.
The Government plans to allocate 4,500 million euros for the rehabilitation of housing through these funds. Specifically, half a million homes between 2021 and 2023. "Rehabilitation is very complex to manage. The only way to do this is with the administration taking an active role ", remarks the CEO of ACR.
Michel Elizalde made these statements during the presentation of the new ACR brand. Its purpose is to move towards a more responsible, innovative and sustainable industry. The construction company had a profit before tax of 3.3 million euros in 2020, which represented an increase of 54%.
Sales were 243 million in 2020 (45% more). Until July of this year, they have reached 123 million. Its portfolio at the end of 2020 was 254 million, reaching 300 million in July 2021.
Follow the topics that interest you
Reference-www.elespanol.com