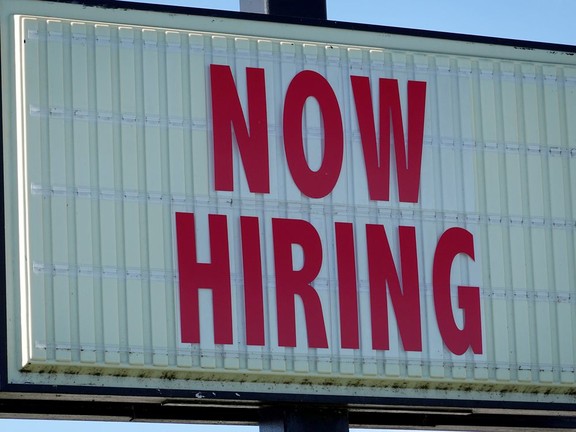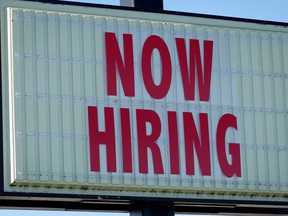 Article content
Alberta's employment numbers grew slightly in February thanks to gains in part-time work, while its jobless rate plunged to lows not seen since before the COVID-19 pandemic.
Article content
The latest Statistics Canada numbers show that Alberta lost about 9,600 full-time jobs, or 0.4 per cent last month, but part-time positions increased by about 17,700, or four per cent. Hires in the information, culture and recreation industries led the way, while employment in transportation and warehousing took the hardest hit.
In Edmonton, unemployment rose slightly to 6.9 per cent from 6.6 per cent in January. In Calgary, that number dropped to eight per cent from 8.5 per cent the month before — one of the highest unemployment rates among cities in Canada.
Alberta Jobs, Economy and Innovation Minister Doug Schweitzer said in a Friday statement the numbers reflect the strength of Alberta's economic recovery, pointing to the overall increase in 8,200 jobs and unemployment rate of 6.8 per cent, down from 7.2 in January — the lowest in the province since August 2019.
Article content
"Every job added means another Albertan is receiving a regular paycheque. Every drop in unemployment means more Albertans returning to the workforce," Schweitzer said.
The most recent projections from RBC suggest Alberta will have the strongest GDP growth in Canada in 2022, at 5.8 per cent, boosted in part by soaring energy prices. However, the report notes that Alberta's projected growth, along with that of Saskatchewan, is in part because both provinces have "more significant ground to recover" from the impacts of the pandemic and oil price collapse in 2020.
NDP Opposition finance critic Shannon Phillips called Friday's job numbers "tough news," pointing out that for the second month in a row Alberta has lost full-time jobs, despite high energy prices.
Article content
"These kinds of job losses signal that we're not seeing the kind of broad-based recovery that working families need here in Alberta," said Phillips, who added that the government has made it difficult for firms to hire amid the instability of the latest COVID-19 wave.
Mike Holden, chief economist at the Business Council of Alberta, said in an interview Friday the February numbers show modest job growth around the province and together with steady gains over the past few months point to a continued, gradual employment recovery.
"There are jobs coming to the province, and there is reason to be optimistic for sure," he said.
In Alberta, the labor participation rate dropped to 69.4 per cent, down from 69.6 per cent while the employment rate rose to 64.7 per cent, up from 64.5 per cent on a seasonally-adjusted basis.
Article content
The numbers reflect the labor market from Feb. 13 to 19, after the province ditched its vaccine passport system on Feb. 9 but before it lifted most public masking requirements and other major restrictions on March 1. Hard-hit by COVID-19 restrictions, Alberta's accommodation and food sector has yet to see a full rebound from the employment numbers it had at the same time last year.
Holden said even if Alberta far exceeds other provinces in GDP growth, high commodity prices in energy and agriculture, may not turn into new jobs.
"It won't necessarily translate into the kind of job gains that we've seen in the past, at least not in those specific sectors," he said, noting that wages aren't rising in Alberta as quickly as inflation.
Across the country, employment climbed by 337,000 jobs or about 1.8 per cent in February, more than offsetting losses that lined up with extra public health measures in January, while the unemployment rate dropped by one per cent to 5.5 per cent.
Holden said in February, while the vast majority of jobs were created in other provinces like Ontario, a lot of that was due to a bigger rebound from more severe COVID-19 public health measures in January.
"A lot of that was a snap-back from previous losses," he said.