The Health Secretary (Ssa) updated this Friday to 3 million 897,452 the number of accumulated cases of Covid-19 that have if confirmed in Mexico. The official death toll rose to 294,903, according to the daily technical report.
The update means that as of today's information cut, 3,088 new infections and 188 new deaths from this virus were registered.
Regarding the number of active cases (those that presented symptoms in the most recent 14 days), he reported that the confirmed number is 20,422, with an incidence rate of 15.8 in 100,000 inhabitants (estimated 21,757 cases).
The 10 entities with the highest incidence rates are: Baja California, Sonora, Baja California Sur, Chihuahua, Coahuila, Aguascalientes, Mexico City, Guanajuato, Durango and San Luis Potosí, in order.
Vaccination
Regarding the National Vaccination Strategy, the authorities reported that to cut information, 133 million 692,326 doses of the available biologicals have been applied in the country, with 65 million 251,302 schemes.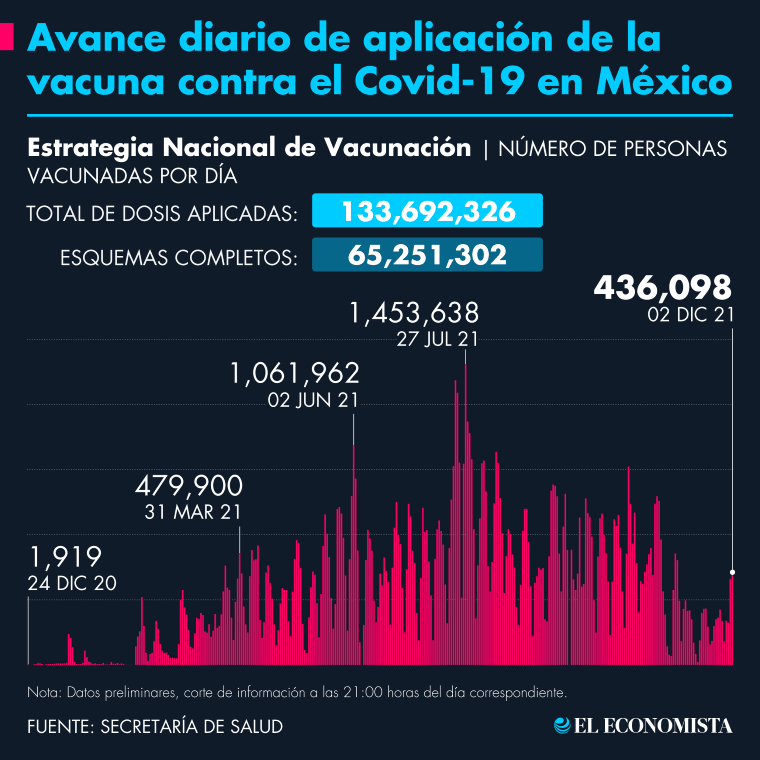 With information from the Ministry of Health


Reference-www.eleconomista.com.mx
The Canadian News
Canada's largets news curation site with over 20+ agency partners