Metro Vancouver disputes former contractor Acciona's $250 million lawsuit and has filed a $500 million counterclaim of its own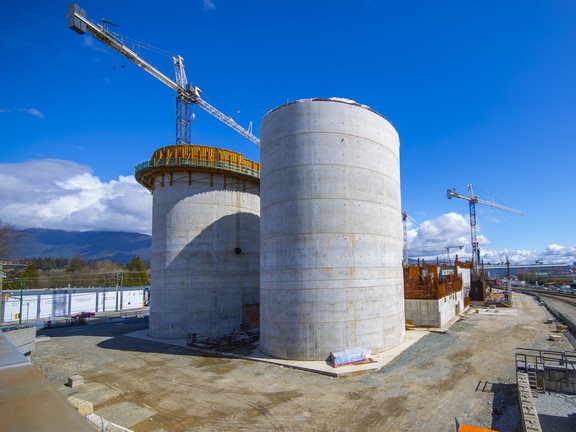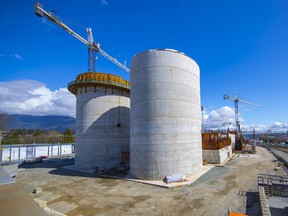 article content
Metro Vancouver is countersuing the contractor it fired from the North Shore sewer plant over schedule and over budget, arguing that the company's violations will cost the regional district $500 million, according to court documents filed in British Columbia Supreme Court. in Vancouver.
article content
The contractor, Spanish infrastructure giant Acciona, sued Metro Vancouver in April for $250 million, saying it was wrongfully terminated from the nominal $621 million project in January. He blamed the delays and cost overruns on problems that included Metro choosing an inappropriate installation site and the regional district's "improper conduct" during the design and review process.
However, in its counterclaim, Metro Vancouver seeks "special and punitive damages," damages related to Acciona's alleged breaches of contract, contract interest, and legal costs. The estimated cost of the project had ballooned to over a billion dollars.
Neither Acciona's nor Metro Vancouver's claims have been proven in court.
article content
Acciona's breaches of the project agreement, the design agreement, its obligations to Metro Vancouver, misrepresentations, negligence and actions in bad faith "have caused and will cause damages, costs and expenses to (Metro Vancouver) in an amount greater than at $500 million," the counterclaim alleges. .
"The damages, costs and expenses (Metro Vancouver) has suffered and will suffer include, among others, the costs of securing a replacement contractor and paying him to fulfill the obligations that Acciona was unable to fulfill, as well as increased costs of equipment, consultancy, administration, insurance costs and delay.
Metro Vancouver awarded a $504 million contract for the new North Shore wastewater treatment plant in 2017. It was to serve 250,000 households in North Vancouver and West Vancouver, along with the Tsleil-Waututh and Squamish First Nations.
article content
The facility was intended to replace Metro's Lions Gate primary treatment plant with a state-of-the-art tertiary treatment plant that exceeds federal regulatory requirements for effluent discharged to the environment.
The initial project schedule called for construction to be completed by July 2020 and accepted by Metro by January 2021 or January 2022, at the latest.
Delays in design work and construction caused the project schedule to be revised twice, once in 2019 and again in 2020, with target dates extended to August 2023, completion, acceptance by Metro in September, and a "extended suspension date" in September 2024, according to the documents.
However, when Acciona "unilaterally and in the absence of any right or entitlement" in the contract extended the scheduled completion dates in June 2021, Metro issued two notices of breach of contract in July 2021.
article content
Metro Vancouver then terminated the contract, under the terms of its project agreement on January 20, due to continuing "events of default" in the contract, Metro argues.
In March, Metro hired PCL Constructors Westcoast Inc. to develop a new plan for the stalled project along with a revised budget. Metro had spent $498 million on the work through March, with another $267 million committed to work this year.
In its initial complaint, Acciona said most of the delays were due to issues with Metro Vancouver's inadequate design, "improper conduct" in failing to approve necessary design, schedule and budget changes, and inadequate site.
Metro Vancouver, in its response, disputed those claims by Acciona and responded that it failed to meet its obligations under the project agreement due to its "inability and failure to properly interpret" the design specifications, which presented design elements with numerous errors and showed a lack of understanding of applicable laws, including the BC Building Code.