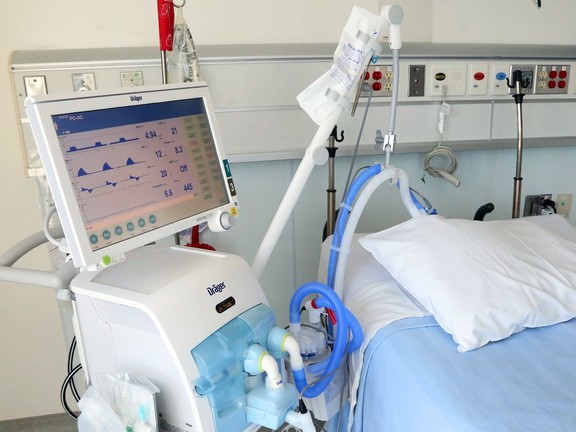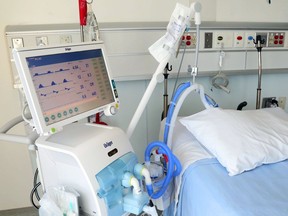 article content
Rural emergency department closures, record waits for care, frustrated patients, exhausted and demoralized staff: it's a summer of chaos in Ontario hospitals decades in the making.
article content
Temporary closures of some rural emergency departments, including in Perth, have become symbols of the crisis. But no hospital in the province is free from the pressures caused by growing staff shortages and rising demand. The arrival of a highly contagious summer wave of COVID-19 has many on edge.
"It's going to be a long, hard summer and it's not going to get better unless we start to stabilize things," said Dr. Atul Kapur, an emergency room doctor in Ottawa and co-chair of the public affairs committee with the Canadian Association of Emergency Physicians.
The crisis in Ontario hospitals is directly related to the pandemic. But the pandemic did not break the system; it merely revealed its deep flaws.
article content
Emergency room waits have reached record highs at many hospitals, and Ottawa has some of the longest waits in the province, according to the latest data from Health Quality Ontario.
Compared to a provincial average of 2.1 hours for patients to be initially evaluated by a physician in emergency departments, CHEO patients wait 3.7 hours, Ottawa Hospital General Campus patients wait 3.6 hours and those from Queensway Carleton wait 3.4 hours. And that's just for an initial evaluation.
Patients are spending much more time in the ER, including a living man who tweeted his wait of more than 24 hours for an emergency appendectomy at a Toronto hospital. On average, patients who need to be admitted to the hospital wait 20.1 hours in Ontario; the target time is eight hours.
article content
In Perth, the emergency department closed after two of its five nurses contracted COVID-19. That closure was extended when more staff contracted COVID. It remains closed until at least next week.
"Someone is going to die. I'm afraid it's only a matter of time," Perth ER doctor Dr. Alan Drummond tweeted on Friday about the crisis in hospitals across the country.
On Friday, Cornwall Community Hospital warned of longer-than-usual waits in emergencies amid the highest demand in five years, critical staffing shortages and a growing number of patients with alternative levels of care, who don't need to be in hospital but They don't have a safe place. like long-term care, to go.
"Cornwall Community Hospital assures the community that its emergency department team is doing everything possible to avoid reducing hours of operation or closing its doors, as some emergency departments in Ontario have had to do."
article content
Closing an emergency department "is the hardest decision a hospital will ever make and it's the last decision they'll ever make," said Anthony Dale, director of the Ontario Hospital Association.
"No one wants to see this happen."
All hospitals in Canada are affected by staffing shortages and increased demand, but the lack of surge capacity in the Ontario system makes it more difficult for many hospitals to cope.
In addition, Ontario hospitals are seeing near record highs for alternative level of care patients waiting to move on to long-term care or elsewhere. If those patients have nowhere to go, hospitals have fewer beds to treat intensive care patients, who often end up in emergency department beds or hallways.
article content
"It's all based on operating a hospital system at 100 percent (capacity) or more for 15 years, which greatly reduced their ability to deal with the unexpected," Dale said. "For 15 years, successive previous governments opted for efficiency above all objectives. We just don't have the capacity that other jurisdictions have."
Even before the pandemic, Ontario had fewer beds per capita and a nursing shortage — a gap of 22,000 fewer nurses than needed, according to Ontario Registered Nurses Association Executive Director Doris Grinspun. Many more nurses have left during the pandemic, and Ontario is competing with jurisdictions around the world to replace them.
Many nurses at work have been understaffed for years, are exhausted by the pandemic, and the situation is getting worse.
article content
Registered nurse and health advocate Deb Lefebvre described a scenario at an Ontario hospital in a tweet this week.
"The nurse called at 11 pm crying and begging her colleague to come in. She was the only nurse for 21 intensive care patients. A colleague got out of bed and dragged her tired and broken body after only working four 12-hour days. The health system is collapsing."
Grinspun said the RNAO has been recommending solutions for a long time, but some will take time.
"The reality is that we are almost at the point of no return," he said. "This is not about a shortage of staff. It's about the shortage of nurses. I've been warning about this for years."
Not only did Ontario start out with a nursing deficit, but burned-out nurses saw their salaries capped at one percent under the Ford administration's Bill 124, which, for some, has been the straw that broke the camel's back. Many have moved on to other jobs, some who have stayed in nursing now work for private agencies.
article content
Among other things, Grinspun said credentialing for nurses entering Ontario should be expedited. And more nurses must be trained and upgraded, including allowing personal support workers to train to become registered practical nurses (RPNs) and RPNs to train to become registered nurses while continuing to work. He also said there should be a province-wide program for retired nurses to return to work as mentors and help reduce burdens.
Ottawa ER doctor Kapur said the Canadian Association of Emergency Physicians has long called on governments to do more to protect healthcare workers from workplace abuse and violence, something that is driving away to individuals, just like the Bill 124 salary cap law in Ontario.
article content
"We have lost staff. Anything you can do to bring them back by improving conditions and wages "would make a difference in the short term, she said.
There have also been calls for the Ontario government to bring back mask mandates and scale up the fourth dose of vaccines, too, to cushion the impact of the wave on already fragile hospitals.
"I am not sure what crisis the government is waiting for. The crisis is here," Kapur said.
Meanwhile, Dr. Virginia Roth, chief of staff at Ottawa Hospital, said the hospital is doing everything it can to limit the impact of the challenges on patients and to support nurses and healthcare workers.
"It's really heartbreaking to hear not only the numbers, but individual patients who have had to wait a long time. It's definitely not what we want."
article content
She said the growing number of staff sick with COVID-19 right now adds to that challenge.
Queensway Carleton Hospital is dealing with an increase in emergency department visits, more ambulances and record numbers of alternative level of care patients.
Yvonne Wilson, the hospital's vice president of patient care and executive director of nursing, said a provincial program to bring health care students to the hospital to work as an extra set of hands in the summer has taken some pressure off and could "build a conduit" for more permanent staff once they have graduated.
She said the city's three adult hospitals meet weekly to assess the situation and ensure patients in Ottawa continue to receive the care they need.
"We recognize that we have to keep our doors open."