It's time for the Prime Minister to stop making self-serving statements and let Canadians know the truth on China's attempts to interfere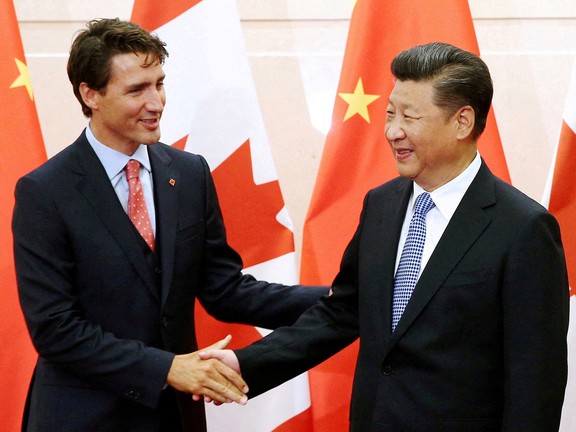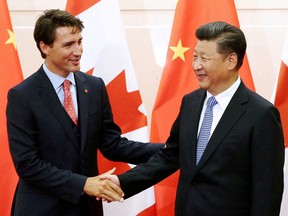 Article content
Just trust him, that's Justin Trudeau's message on claims of election interference by China in the 2019 and 2021 campaigns.
Article content
The Prime Minister was answering questions on the issue for the third time in a week and just like the previous two attempts came up with a new story — those leaks are inaccurate.
Article content
That's right, after first saying last week that he had concerns about security at CSIS and hoped they would find the leaker and then yesterday claiming that asking questions about these allegations undermines democracy, Trudeau is now warning Canadians not to trust the leaked info.
"We are very concerned with the leaks, particularly because there are so many inaccuracies in those leaks," Trudeau said.
Last Friday, the Globe and Mail reported on CSIS documents their reporters viewed detailing attempts by Chinese diplomats to ensure the Trudeau Liberals were reelected in 2021. We know that China has been interfering in Canada's internal affairs for years, including attempting to have an impact on our elections.
Article content
Trudeau was quick to point to his government's decision to establish a task force in 2019 to monitor for outside election interference. The first report didn't give any details of attempts at outside interference and was mostly just a summary of interference in other countries. The second report on the 2021 election hasn't been made public 18 months after voting day.
"Canadians can have confidence that integrity of our elections held," Trudeau said Thursday. "In both 2019 and 2021, the election integrity held."
He said he had been assured of that by the civil servants who made up the panel but couldn't explain why their report had not been released. Essentially, again, Trudeau is saying just trust him, don't ask questions though.
Article content
LILLEY: Trudeau looks like he's hiding something on China's election interference

LILLEY: Trudeau tries to divert again on allegations of Chinese election interference

LILLEY: Trudeau deals with China's alleged election tinkering by hunting whistleblower
Trudeau accused the Conservatives, who are asking questions on this, of not supporting oversight of elections. It's a baseless claim founded in pure partisan political games, something Trudeau warned against just the day before as something that helps China.
"When we lean in on partisanship around this, we're actually helping them in doing their work of sowing confusion and mistrust," Trudeau said Wednesday.
I agree with Trudeau that China wants to sow confusion and mistrust. China's goal is to undermine public faith in democratic institutions and so in dealing with this issue, everyone must be careful not to help them.
Article content
That said, Trudeau's handling of this breeds mistrust because he looks like he has something to hide.
When Global first reported on CSIS informing the government of interference by China in the 2019 election, Trudeau never denied it. He and his ministers spoke about the issue without ever saying Global got it wrong. Weeks later they said Trudeau himself was never briefed but that was the extent of their denial.
"There was no foreign interference in a way that would have changed any of the results in any significant way," Trudeau said at the end of November.
What's the difference between changing the results and changing the results in a significant way? That's something Trudeau has never answered.
Even if one candidate was elected or defeated due to interference by China, or any other country, Canadians deserve to know about it. Having the party that supposedly benefited from this interference tell the public to trust them isn't good enough and, in fact, will only undermine confidence in the system.
The Trudeau government needs to stop blocking the work of the Commons committee investigating this issue. They need to turn over any documents on this issue not only to the committee but the Commissioner of Canada Elections as well to launch a full investigation.
Canadians deserve the truth, not self-serving statements from Trudeau.