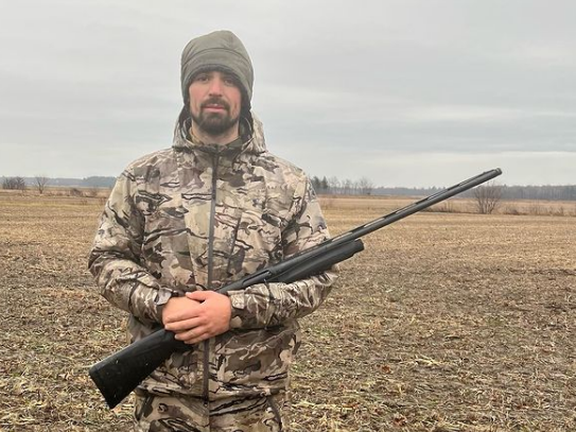 Article content
We're used to Carey Price saving pucks, not guns.
Article content
On Monday, the Habs goalie may have done the latter after Prime Minister Justin Trudeau changed his tune on banning hunting rifles and shotguns.
Article content
It's not that Trudeau is abandoning his plan, but after Price's intervention, he said he's listening to feedback from hunters.
The Trudeau government is trying to pass Bill C-21, a proposed law that they sold to the public as dealing with a handgun freeze and banning what they call "military-style assault weapons." Two weeks ago, though, the Liberals moved an amendment to their own bill that would add hundreds of models of guns to the banned list, many of them hunting rifles and shotguns.
They've also been adding other guns to the list individually that are commonly used for hunting.
Article content
In response to complaints from the Conservatives, firearms organizations and others, the Trudeau Liberals denied they were adding hunting rifles and shotguns.
"Let's be crystal clear, we are not targeting owners of hunting rifles," Trudeau said in the Commons last week.
The trouble is that as part of their amendment package, the Liberals published a new list of guns they want banned, and it includes many hunting guns. Even hunting groups like the Ontario Federation of Anglers and Hunters, normally more concerned with wetlands conservation than gun control legislation, spoke up.
None of that opposition mattered, the Liberals kept repeating they were not touching hunting guns while on TV, radio, in social media posts and more. Many, such as cabinet minister and former Toronto police chief Bill Blair, said the government was banning "weapons of war."
Article content
Then Price spoke up.
Over the weekend, the net minder for the Montreal Canadiens posted a photo of himself wearing his duck hunting outfit and holding a shotgun to his Instagram account.
Recommended video
"I love my family, I love my country and I care for my neighbour. I am not a criminal or a threat to society," Price wrote.
He went on to say that what Trudeau is doing with his expanded gun ban is unjust.
Over the weekend, the post received heavy media attention, especially in Quebec. On Monday, Trudeau showed for the first time that he might have gone too far with his latest move.
"We've just put forward a list, and we're consulting with Canadians on that; we're hearing a lot of feedback," Trudeau said. "And that's what we're listening to: feedback on now to make sure that we're not capturing weapons that are primarily hunting weapons."
Article content
Listening to feedback is a lot different from accusing other people of disinformation or fearmongering for telling the truth about what you are doing. Trudeau's latest response is much more welcome than what we heard last week, but he's still not facing the right target.
In response to gun crime, the Trudeau Liberals time and again go after licensed, law-abiding gun owners rather than criminals. They do this because it's easier to deal with people who have a licence than people who will break the law no matter what.
On Monday, Toronto Police officers held a news conference to announce the arrest of six people and the seizure of 62 firearms. Of those 62 guns — most were handguns — 58 of them could be traced. Only one of those 58 weapons came from Canada; it was stolen last year during a break and enter.
The money, time and effort needed to end gun crime should be going to projects like this or projects at the border to stop guns coming in. Instead, Trudeau is focused on duck hunters and sports shooters, who are not the perpetrators of gun crime.
In the face of mounting pressure, including from Price, Trudeau is thinking of taking a step back.
I'd suggest he takes several steps back and focus on the criminals, not legal gun owners.