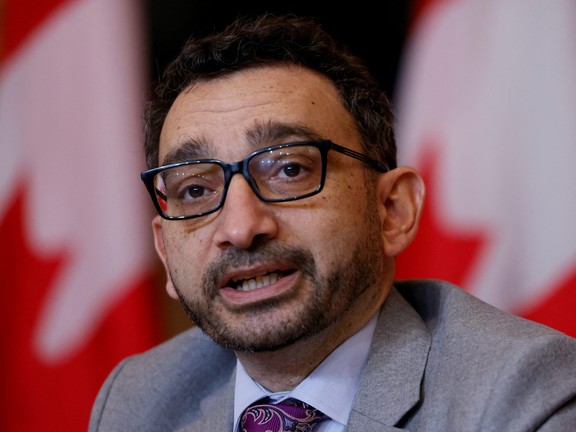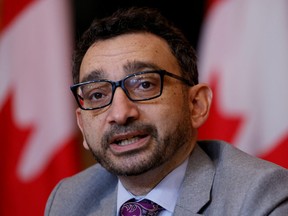 Article content
Anyone hoping for learning anything new about the problems facing Canada's airports and travel industry in general was sorely disappointed Friday afternoon.
Article content
Transportation Minister Omar Alghabra effectively said the government doesn't need to change anything, including the problematic ArriveCan app.
"ArriveCan is a useful tool that helps verify the vaccination status of an individual before arriving at our borders," Alghabra said.
The minister has been told for months that the app is glitchy — it recently told scores of people they needed to quarantine for 14 days despite being fully vaccinated and not being infected. It has been blamed as a major factor in processing people at customs because so many of the people arriving don't have the app or don't have it completed properly.
Last month, Mark Weber, head of the union representing border guards told the Windsor Star that the app is a real problem.
Article content
"The reality is that a lot of our officers' time is just taken up helping people complete the app because it is a requirement that we have to fulfil," Weber said.
"We're finding that a good 30 to 40% of travellers are showing up without it completed, either they didn't know it existed or hadn't been able to complete it or simply refuse to complete it."
That has resulted in the average time to clear passengers through customs increasing from 30-45 seconds to minutes. It's why we have people waiting two hours for customs at Pearson or Trudeau airports and why we have long lines of cars at land border crossings.
As I write this, the government's own website shows a 40-minute wait at St. Armand, Que., a one-hour delay to enter Canada at Sault Ste. Marie, Ont., 47 minutes at Niagara Falls, and an hour and 10 minutes at the Peace Arch in Surrey, B.C. Those are just some of the delays to get into Canada, but there are only a handful of delays entering the United States at Coutts and Surrey.
Article content
At one point, Alghabra actually claimed there was no evidence the ArriveCan app is a problem at border crossings or having an impact on travel to Canada.
"There is no evidence," Alghabra said. "However, I am aware that several border communities have been flagging this as an issue.
The border wait times alone should be a clue that it is having an impact. The government's communications from tourism operators, chambers of commerce, the many mayors and councils who have reached out should be a sign as well.
If the minister has seen no evidence that ArriveCan is a problem, it's only because he's not looking.
This shouldn't be a surprise though; the Trudeau government has blamed everyone but themselves for problems at Canada's airports this summer. The two biggest bottlenecks, security screening and customs, are exclusively the jurisdiction of the federal government, but they refuse to see there is a problem or offer constructive solutions.
Article content
Have there been problems with airlines and airport management, absolutely, and we've seen those responsible act by making changes, lowering the number of flights on offer. The Trudeau government's main response has been to blame others — from the airlines and airports to passengers themselves.
Bloc Quebecois MP Xavier Barsalou-Duval brought forward one good suggestion, that perhaps the government should be held to the same standards they've put airlines under with the passenger bill of rights. If passengers are delayed due to actions, or inactions of the government, there should be consequences just like the airlines face.
Just like we didn't get any real answers from Alghabra on the questions he faced, don't expect him to act on this idea anytime soon.