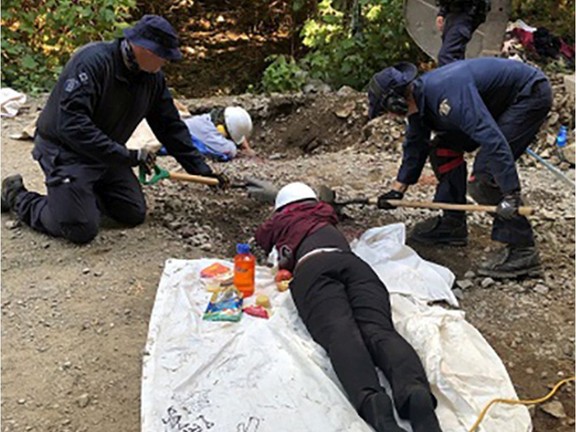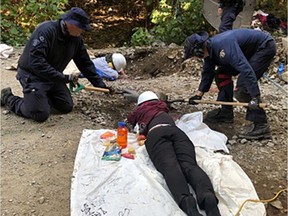 .
A judge has extended a temporary injunction against protests over the felling of mature trees in the Fairy Creek area of ​​southern Vancouver Island for one year.
.
Protests against logging by Teal Cedar Products Ltd. began in 2020 in various locations and resulted in the company seeking an injunction in early 2021 against further blockades of its operations.
.
In April 2021, the British Columbia Supreme Court Frits Verhoeven initially granted the temporary injunction containing police enforcement orders and expiring in September 2021.
Since then, more than 1,200 people have been arrested by the police and the Crown has prosecuted more than 400 people accused of contempt of court.
The company applied for an extension of the injunction in September 2021, but was denied by Judge Douglas Thompson, who had been appointed to administer the litigation. But Thompson's ruling was overturned by the BC Court of Appeals, resulting in the injunction being extended until September 2022.
.
This year has seen much less protest activity, but it has not stopped completely. In April, more than 10 people erected a blockade, but the RCMP dismantled it. Several more blockades were established in May and one in June.
The company requested a further extension of the injunction, but the protesters objected, arguing that the company had failed to comply with the necessary legal test and had not carried out the underlying legal action in the case with diligence.
Protesters also argued that there was no need for an extension because roadblocks and other prohibited interference had ceased.
In his recent ruling, Thompson said the first two arguments had little merit and focused on the question of whether there could be more protests.
.
"Understanding the degree of likelihood that obstructionist activity will continue requires an appreciation of the motivations and commitment of those who are involved in this campaign of civil disobedience," the judge said.
"The climate crisis is accelerating. The important role that temperate tropical forests play in mitigating global warming has been highlighted."
The judge, noting that he had already dealt with more than 100 protester sentences, said that the Fairy Creek protesters are deeply committed to their cause, highly intelligent, non-violent and principled by nature. He discovered that they were likely to continue their obstructive activity.
"My conclusion is based on what has occurred since August 2020 and is strengthened by the surrounding context in which this additional extension request is occurring."
The judge extended the precautionary measure until September 26, 2023.