"They left only the trees, they flattened all the bushes," said Benoit Gravel of TechnoparcOiseaux.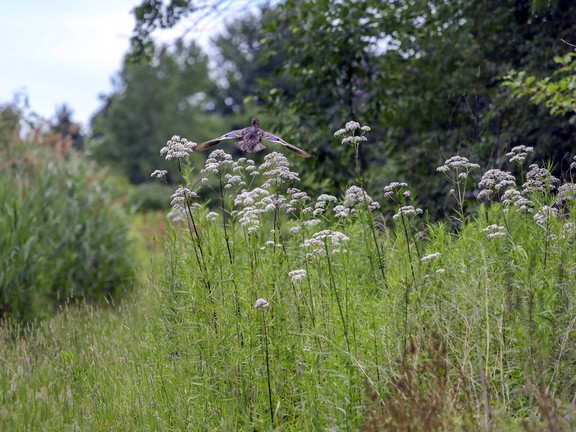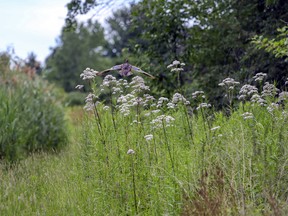 article content
A conservation group in Quebec that has long fought to protect the so-called Monarch Fields northwest of Trudeau Airport says it was shocked to discover last week that they had been leveled.
article content
TechnoparcOiseaux estimates that 4,000 milkweed plants, which it describes as essential for the survival of the monarch butterfly, were cut from the 19-hectare plot of land that was once part of the Dorval golf course. It's a move the group hopes will affect a host of other species, including birds, that are currently nesting.
"They left only the trees, they flattened all the bushes," Benoit Gravel, a member of the citizens' group, told the Montreal Gazette on Friday. "For us, it is incomprehensible."
Aéroports de Montréal (ADM), which leases and manages the federally owned land, said in an email Thursday that it had carried out normal maintenance operations in the area.
"ADM's maintenance team has performed ground maintenance on the industrial sector north of the airport site…notably due to the presence of tall grass and ragweed, which are nuisances," said Eric Forest, ADM spokesman.
article content
But TechnoparcOiseaux members say that while there has been minor maintenance to some parts of the course over the years, the vast majority have remained untouched.
"This maintenance has never been done," Gravel said. "It hadn't been played since 2012."
In the time since the land was abandoned, it has become a habitat for a variety of species, said Jim Harris, another TechnoparcOiseaux member.
"It's become a very useful and well-used habitat for a lot of different wild things: birds, mammals, snakes… It's full of insects, which are food for the other species," he said.
Groups have been trying for years to gain official conservation status for the larger area that encompasses the Monarch Fields, which comprises more than 200 hectares.
article content
"The entire mosaic of the area is wetlands, forests and fields and those are the big three; if you have those big three, it will meet most of the needs of most animals," said Harris.
Monarch Fields made headlines last fall when a mask production facility was scheduled to be built along Aviation St. At the time, TechnoparcOiseaux and another group, the Green Coalition, asked Environment and Climate Change Minister Steven Guilbeault, to issue a special designation to prevent the destruction of the fields, which they describe as an invaluable ecological environment. Guilbeault turned down the request, but the project never came to fruition.
"There was a very substantial outpouring from the public," Green Coalition Vice President David Fletcher said.
article content
"These field areas are absolutely a gold mine in terms of protecting the very base of the food web and protecting pollinators, so this is really adverse, this is really inconceivable," he said.
Forest said ADM created monarch butterfly areas in the Sources Ecological Park section of the Technoparc last fall by planting hundreds of milkweed plants and seeds on more than 200 square meters and that "ADM is committed to protecting and enhancing this high-quality area. ecological value, for the benefit of the community."
"I'm not sure any of them have come to fruition yet," Harris said. "When they said they wanted to plant more milkweed, we said 'wow, that sounds great.' They never told us at that time 'we are planting because the others are going to be cut down'. "
article content
Harris said that while the milkweed plants will grow back next year, a generation of monarch butterflies has been lost.
"There was no indication from them that they were going to do this," he said. "We certainly didn't expect it."
The fear among the groups is that the demolition of the Monarch Fields means that there are plans to build.
"We're going to keep asking for this area to be protected, because right now it's zoned as industrial," Harris said. "Once it's gone, it's gone forever. It will never come back.
Michelle Lalonde of the Montreal Gazette contributed to this report.
Groups hope to stop building at Technoparc's Monarch fields despite latest setback

Meltech cancels plan to build mask factory in Montreal's Monarch Fields

Projet Montréal promises to protect part of the Technoparc wetlands

Protecting Montreal's green spaces: look at Technoparc for warning signs