The Heavyweights Brass Band, Montuno West, Laila Biali, Dave Babcock's Jump Five and smoking drummer-leader Larnell Lewis are just a few of the stars on tap at the hill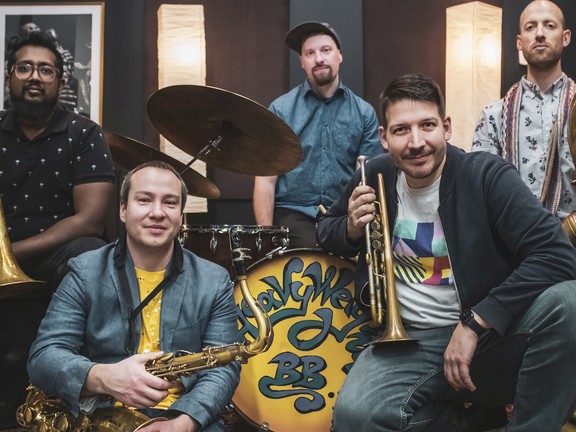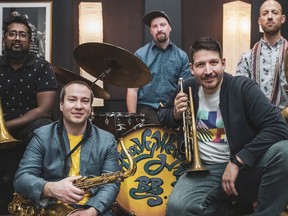 Reviews and recommendations are unbiased and products are independently selected. Postmedia may earn an affiliate commission from purchases made through links on this page.
Article content
Time to get down for jazz in June.
Article content
Call it a landmark year for the TD Edmonton International Jazz Festival, returning to its early summer slot with a full-scale event after two valiant years of limited programming.
Still, the triple-threat of big concerts, club shows and a full weekend of music 'on the hill' comes with fresh challenges for organizers, even after 40-plus years of jazz fests behind them.
Festival artistic director Kent Sangster can attest that it never gets old.
"It's a lot to present," he admits, "but there are relationships and connections with artists we have sustained since pre-COVID. It's also very much about seeing what the community will embrace. We do have some large-scale indoor events but the new element this year is definitely Jazz On The Hill at Snow Valley. There's a lot of effort being put forth by a lot of people to make that work and I'm very excited about it."
Article content
Two eight-hour programs with top acts from across Canada will cap off jazz fest July 2 and 3 at the grassy venue which proved popular with an inaugural showing last year. Organizers are hoping nothing spells 'family festival' like the outdoors and encouraging attendees to bring blankets, tarps or lawn chairs to get comfortable while having food trucks on site. Kids get in free.
The Heavyweights Brass Band, Montuno West, Laila Biali, Dave Babcock's Jump Five and smoking drummer-leader Larnell Lewis are just a few of the stars on tap at the hill. Several more put in lunch-hour duty this week at the Ice District and La Cite Francophone.
For those who like the indoor elegance of classic jazz streams, several concerts take place at the Winspear and MacEwan's Triffo Theatre: Cécile McLorin Salvant, perhaps the most gifted jazz singer of her generation; guitar wonder Julian Lage and his trio of him; and the Afro-Cuban sounds of Hilario Duran with the Edmonton Jazz Orchestra.
Article content
A round of clubs caters to searing energy and intimate nuance with jazzy hybrids, from edgy to mellow, from funk to the avant-garde to delicious nod-your-head grooves at venues like Starlite Room, Yardbird Suite, Blue Chair Cafe, 9910- The Common, with more sets and jam sessions at Bellamy's in the Chateau Lacombe.
So what makes a great jazz gig? For devotees, it's the element of surprise.
"At the core, enjoy the sounds you hear," offers Sangster, "but for me, it's about discovering something, maybe an unknown artist you have never heard before and now you're hooked on them. That's exactly what happened to me when I first heard Ghost-Note (Starlite, June 28). But we live in an age where you can check out what an artist likes very easily before you buy. Jazz On The Hill is all intended to be very listenable. Or you can check out the free stuff."
Fresh logistical challenges this year include vehicle rentals, fuel costs and setting up a new stage at Snow Valley but there's no lack of superb sounds organized in the next two weeks. Surprise yourself.
For full details see edmontonjazz.com or look for folders at the venues.
PREVIEW
TD Edmonton International Jazz Festival
Where: various venues
When: June 26 – July 3
Tickets: At edmontonjazz.com, eventbrite.ca and the Winspear box office