Environment Canada warns of flooding in low-lying areas due to already-saturated ground.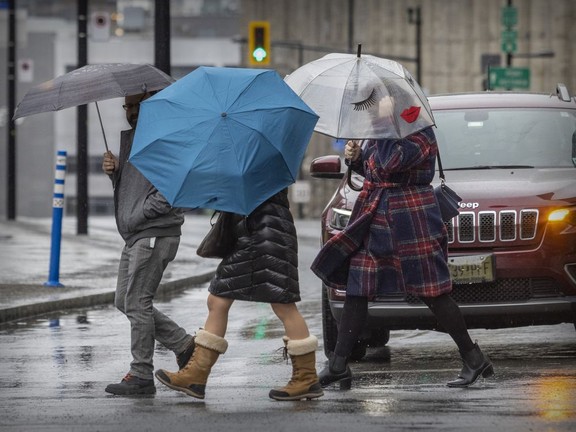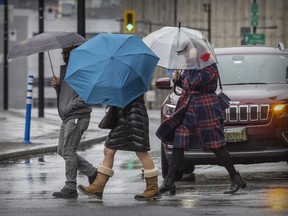 Article content
Environment Canada has issued a heavy rainfall warning for the Montreal region. It is forecasting 30 to 50 millimeters of rain will fall Wednesday night and into Thursday morning. Areas hit with thunderstorms could see as much as 70 millimetres.
The alert warns that because the ground is already saturated due to previous rainstorms, it has little ability to absorb further rainfall. Localized flooding in low-lying areas is possible.
Along with Montreal, heavy rains are also expected to hit the regions of Châteauguay–La Prairie, Laval and Longueuil–Varennes.
The rain was expected to begin around 8 pm Wednesday and continue until 5 am
For Thursday morning and afternoon, showers and a risk of thunderstorms are predicted.