'People who historically wouldn't have been using guns have raised their level of violence in the community'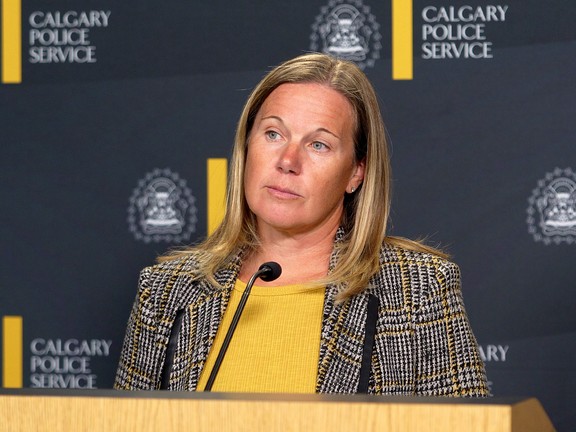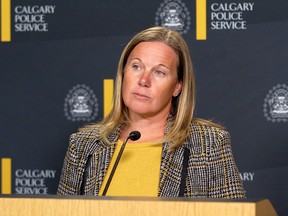 .
Guns are most often used in crimes not associated with gangs or other criminal organizations, according to Calgary police.
.
Through 2022 so far, there have been 91 shootings in Calgary, just five short of the city's total of 96 for all of 2021. By this time last year, there had been 52 shootings in the city. However, most of this year's shootings involved people not linked to known criminal organizations, according to police.
"We can say that less than 25 percent (of shootings) are related to organized crime activity and the remaining 75 percent have motivations that include drugs, accidental discharges, road rage, personal disputes, something that criminals they are not connected to organized crime. ", said the Insp. Jodi Gach at a news conference on Wednesday afternoon.
Gach said the recent rise in shootings in the city cannot be attributed to the usual suspects involved with organized crime, noting "People who historically wouldn't have been using guns have raised their level of violence in the community." But gangs remain a problem that the Calgary Police Service is putting a lot of focus on.
.
"I think we have a gang problem and a gun problem," Gach said. "Access to guns is obviously an issue, but also the reckless behavior and targeting of individuals within organized crime to further their own personal agendas or greed for profit is a major issue."
the The federal government recently announced a ban on importing handguns in Canada, which will take effect on Friday. The move is intended as a stopgap measure before politicians debate permanent firearms freeze legislation in Parliament this fall.
On Wednesday, Calgary police detailed multiple incidents that investigators believe are related to organized crime. Combined, the investigations resulted in 120 charges against nine individuals and the seizure of multiple firearms.
.
Saddleridge shooting investigation continues
On July 13, police seized a Taurus pistol that investigators believe was used in an April 6 shooting in Saddleridge in which 35 rounds were fired from four different weapons. Ten houses and three vehicles were damaged by stray bullets. Officers with the Calgary Police Organized Crime Unit found the weapon after searching a home in Covecreek Mews NE; Nesheir Mohammed, 24, was subsequently charged with five firearms-related offences.
The investigation into the shooting is ongoing and police ask anyone with information to contact them at 403-266-1234 or submit a tip through Crime Stoppers.
Glock found in luggage
Airport security found a loaded Glock inside a piece of luggage at Calgary International Airport on July 17. The airport notified police, who took 31-year-old Samuel Deverze of Calgary into custody.
.
He has been charged with five firearm-related offenses.
Seizure of weapons from traffic stop networks
The police found a loaded a Ruger .380 pistol on April 29, after a vehicle was towed following a traffic stop on April 24. Police later searched an apartment in the 500 block of 6th Avenue SE, finding $5,000 worth of drugs and more than $30,000 in cash.
Masood Mohammad, 28, was charged with 11 firearms and drug offences.
Four loaded; one wanted
A three-month investigation by the CPS organized crime unit resulted in 83 charges against four people while police searched for another. the police seized four loaded firearms and one unloaded firearm, a high-capacity magazine, bulletproof vests and drugs. John Ochelo, 27, Shaylon Smuts, 28, Dhia El-Hage Mohammad, 29, and Feysal Abdul-Aziz, 29, have been charged.
Police continue to search for Abdoulaye Gadjiko, 24, who is wanted on arrest warrants in connection with the investigation. He is described as being 5'9" ​​tall, 180 pounds with black hair, brown eyes, and tattoos on his chest and both forearms.
Anyone with information about the incidents described is asked to call the police at 403-266-1234 or submit a tip through Crime Stoppers.
Twitter: @miguelrdrguez