Article content
Anyone traveling to the west end of the city can't help but notice that the great towers that will support the new six-lane cable-stayed Gordie Howe International Bridge have now reached some 70 meters in height on both sides of the Detroit River.
Article content
But that's only about a third of the 220 meters the towers will reach once completed, said Mark Butler, a spokesman for the Windsor-Detroit Bridge Authority.
An update on the status of the bridge's most recent construction was provided Thursday during an online community meeting hosted by the authority, which oversees the project.
"The meeting is part of a series of public meeting opportunities to stay in touch with stakeholders on both sides of the border and provide an update on the construction and status of the project," said Butler.
"The other thing that is being worked on that is not so visual for people is the construction of several buildings in the Canadian square," he said. "That includes the maintenance building that will house the equipment and the main customs building for the Canadian side."
Article content
On the Detroit side, progress is being made on the completion of a new I-75 freeway interchange that will connect to the new bridge, while early work to prepare the plaza and the US customs inspection building. They're also on the march, Butler said.
Gordie Howe Bridge Project Recognized as Road Deal of the Year

Howe Bridge team unveils new pedestrian bridges in Detroit

Howe Bridge construction progresses with established protocols
The overall Howe project, along with the new bridge and plazas, will also include a new two-mile minor highway in Detroit that will connect to I-75.
"We still anticipate that the bridge will be in service by the end of 2024," Butler said. "It is still an evolving process due to the pandemic. We have had some outages, but we moved on to other components to ensure construction continues. It is too early to count all the ramifications (of COVID-19), but we still plan to be in service in 2024. "
He noted that on any given day there are now hundreds of workers at the project site on both sides of the river, but that more workers will be needed and will continue to be hired.
Videos of the latest construction of the Howe Bridge project and complete information for those interested in project-related work can be found online at gordiehoweinternationalbridge.comButler said.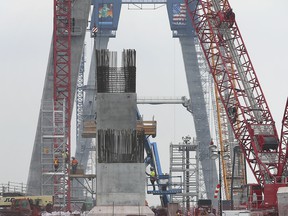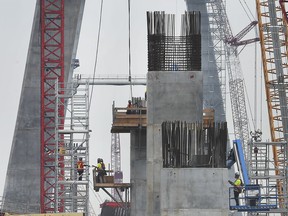 Reference-windsorstar.com