Four fourth year Royal Military College of Canada students have been identified as being involved in a tragic incident on the point Frederick Peninsula. The incident took place at 2:00AM on Friday, when Kingston Police were notified that there was an upside down vehicle in the Lake Ontario waters.
Frontenac Paramedics acted swiftly by trying to resuscitate but ultimately none were taken to hospital.
"These four amazing young adults were fourth year students and were set to graduate with their university degree and their commission as officers in the Canadian Armed Forces," said Josee Kurtz, Commandant at RMC. Kurtz traveled back from an ongoing military competition at West Point in order to respond to the incident.
Officer cadets Jack Hogarth, who was completing a Bachelor of Arts in Military Strategic Studies, Andrei Honciu, who had been completing a Bachelor of Arts in Business Administration, Broden Murphy, who was completing a Bachelor of Arts in Business Administration and Andrés Salek, who was pursuing a Bachelor of Arts in Military Strategic Studies, have been identified as the victims.
Hogarth and Salek were going to become armored officers in the army, Honciu was going to be a logistics officer and Murphy had intentions of becoming an aerospace environment controller in the Royal Canadian Air Force.
As for next steps, Kurtz said that "RMC's first priority is to ensure our Naval and Officer Cadets, staff, faculty, and families are cared for and supported."
The announcement was also made that the Canadian Forces National Investigation Service is investigating the incident and the Kingston Police are assisting, though they have not commented on the matter.
Community Reacts
As the news broke that four RMC students died in an incident on Friday, reactions poured in from across Canada.
Kingston Maj. Bryan Paterson wrote that he was "absolutely heartbroken to hear of the tragic loss of 4 officer cadets early this morning," and expressed his heartfelt condolences to their families, friends and everyone at RMC.
Ontario Premier Doug Ford said that he "extends his deepest condolences to the family and friends of the young cadets who tragically lost their lives in Kingston today, and Prime Minister Trudeau called the tragic passing of the young Canadians "a devastating loss."
"I am heartbroken that four officer cadets lost their lives far too soon at RMC Kingston this morning. I offer my deepest condolences to their families, classmates and loved ones as they grieve such a profound loss, which is felt across our Canadian Armed Forces and country," expressed the Honorable Anita Anand, Canada's Minister of National Defence.
Several Cadets were also seen carrying flowers around the Royal Military College parade square on Friday afternoon.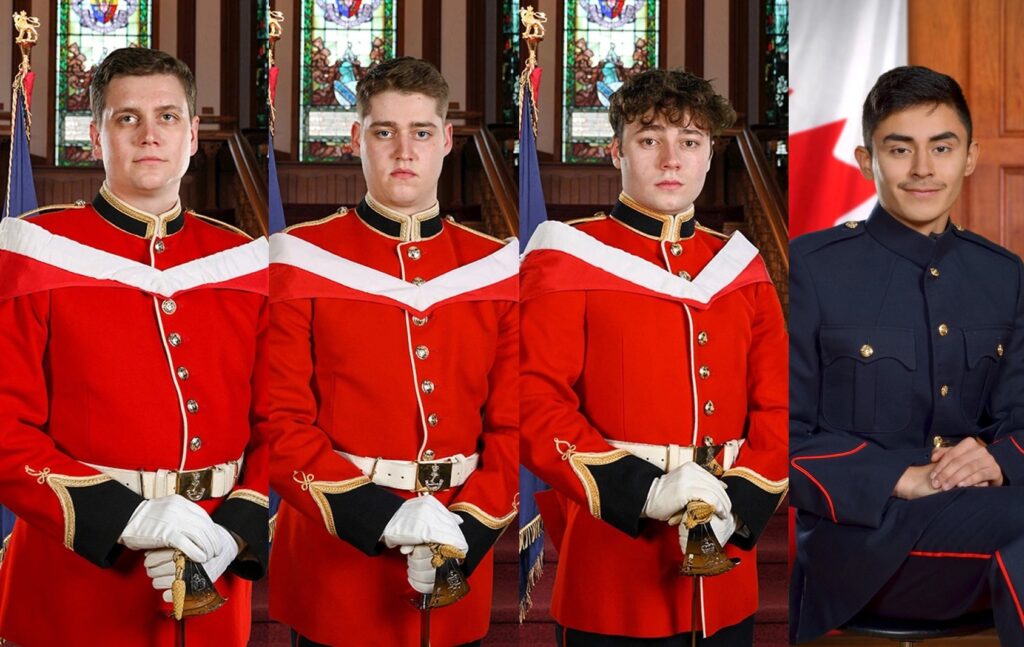 Those struggling are encouraged to reach out for support or available services at RMC and CFB Kingston. The cadets were among 280 (N/OCdts) students of Class of 2022 who are slated to graduate this year.
This is a developing story, more information will be published as it becomes available.