Quebec's decision on tuition fees "is creating a disincentive to come to Montreal," Chamber of Commerce president Michel Leblanc added.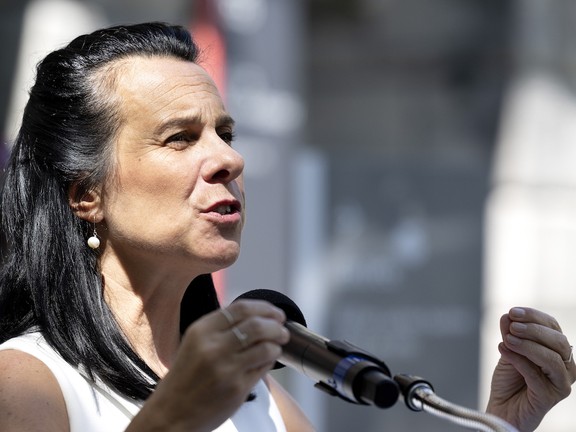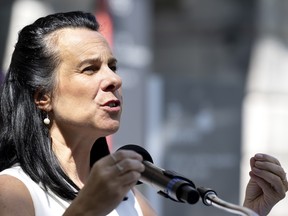 .
Mayor Valérie Plante joined university executives and the city's chamber of commerce on Tuesday in criticizing Quebec's decision to lower tuition fees for foreign students pursuing post-secondary studies in outlying regions of the province.
.
Labor Minister Jean Boulet unveiled an $80 million plan in May, four year program intended to encourage international students to pursue post-secondary study in French outside of the Montreal metropolitan area.
Foreign university students who qualify under the program will now pay the standard tuition rates that Quebecers pay (about $3,000 a year) instead of the $24,000 they would normally have been charged. Major institutions such as the University of Sherbrooke and Université Laval are included in the new program. That, say Montreal's francophone universities, could deprive them of hundreds of foreign students.
"The goal of having foreign students in the regions is good, but it shouldn't happen to the detriment of Montreal," Plante said Tuesday at a news conference organized by the Metropolitan Montreal Chamber of Commerce to present an economic impact report. of universities
.
"Why not increase the goals for Montreal by having goals for the regions? Let us be very careful when it comes to our francophone universities. Montreal is the only Francophone metropolis in the Americas. It is an asset, but we need this to continue. A measure like the one proposed by the Quebec government should not be allowed to weaken "Montreal's francophone universities, he said.
The rector of the Université de Montréal, Daniel Jutras, made a similar note, saying that efforts to increase enrollment at universities in the Quebec regions should not penalize Montreal. He also urged the government to better support fundamental research and fill an estimated $2 billion funding gap for universities.
.
Quebec's decision on tuition fees "is creating a disincentive to come to Montreal," Chamber of Commerce president Michel Leblanc said. "The concern is that there will be a drop in the number of foreign students. If that is the case, this will negatively affect the finances of our universities. It will also affect us as an economic axis, because there will be fewer young people. So we are telling the government that it should review what it announced."
Preserving the foreign student base isn't just about funding, Concordia University President Graham Carr said.
"International students bring their brains, their knowledge, their contribution to diversity, and this is very important," Carr said. "There are academic and research programs where we need international students for their experience, their skills."
.
Nearly 32,000 foreign students enrolled in Montreal-area universities in 2019-20, a 35 percent increase from 2014-15, according to the Chamber of Commerce report.
The document builds on a 2016 study that highlights the key role universities play in our economy. Their data comes from the 2019-20 university course.
Foreign students make up about 18 percent of Montreal's university population, compared to the 17 percent average for all of Canada. Nearly half of all doctoral students in the city come from abroad.
Quebec had about 49,000 foreign students in 2019-20.
Given the province's severe labor shortage, "it is absolutely essential to continue to implement efficient measures and coordinate our efforts to attract and retain the best international students," said McGill Deputy Director Louis Arseneault. Around a third of McGill's student population of 40,000 comes from abroad.
.
Without foreign students, university tuition at Montreal universities would have been reduced by five years. "This demonstrates the need to continue attracting foreign students," the report said.
Montreal's universities have about 173,000 students combined, which is nearly three-quarters of Quebec's student population.
College graduates contributed $28.9 billion to Greater Montreal's gross domestic product in 2019-20, equal to about 13% of the region's GDP, data from the Chamber of Commerce shows.
From 2006 to 2021, job growth (108 percent) was fastest among people with at least a master's degree, according to the study. During the period, the number of jobs that require only a high school diploma dropped by seven percent.
.
"Young people need to understand that post-secondary education is essential to finding a job," Leblanc said. "If you don't have a diploma, maybe you can find a job, but it will be much harder to find."
Fifteen universities offer classes in the Montreal metropolitan area. In addition to McGill, Concordia, the Université de Montréal and the Université du Québec à Montréal, HEC Montréal and the Ecole nationale d'administration publique provide training in public administration and management, while the École Polytechnique, the École de technologie supérieure and the Institut national de recherche scientifique focus on engineering and science. research. Six other universities based in other parts of Quebec, such as the Université de Sherbrooke, also have campuses here.
Concordia Film School Increases Capacity to Meet Growing Demand for Workers

McGill Conservatory of Music plans to close as enrollment drops