Cpl. Percy Howarth, was 23 years old when he fought with the 7th Canadian Infantry Battalion at the Battle of Hill 70 near Lens, France, in 1917.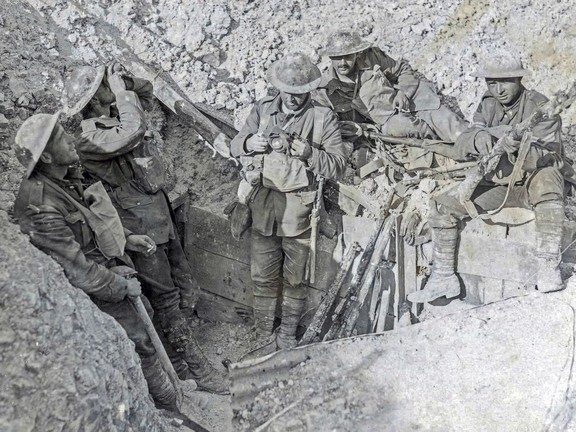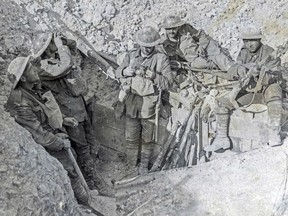 Article content
After a decade of work tracing the DNA of several generations, the remains of a Vancouver soldier have been identified more than 100 years after his death in France.
Article content
The remains of Cpl. Percy Howarth, a soldier in World War I, was discovered during ammunition clearance in Vendin-le-Vieil, France, in 2011, but it would take 10 years of experts digging into his family tree to find a living relative of his. maternal line. before he could be identified.
Article content
Howarth was 23 years old when he fought with the 7th Canadian Infantry Battalion at the Battle of Hill 70 near Lens, France in August 1917, and is presumed killed in the fight.
Over 10,000 Canadians were killed, wounded or missing in that battle, including 140 men from Howarth's infantry battalion, 118 of whom have no known grave.
Sarah Lockyer, a victim identification coordinator for the Department of Homeland Defense, said the list of who the remains might belong to was long.
Article content
It was clear that the remains were Canadian from the metal title on the shoulder of the uniform.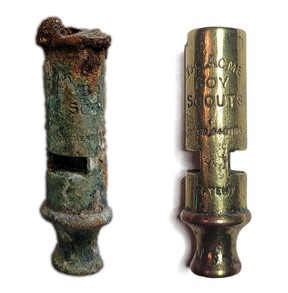 A whistle found with the remains suggested the person ranked higher than a private, Lockyer said, but there were no details about which specific unit the person was with.
"We have to consider all the units that came through that specific area of ​​the Battle of Hill 70 battlefield," he said.
"So a very large list is created to begin with, which makes it much more complicated and time consuming to try to figure out who this person is."
Estimates of the age and height of the remains were used to further narrow the list down to a few dozen names of the most likely candidates.
The search then began for living relatives of the soldiers on the short list who would be willing to undergo a DNA test.
Article content
The only DNA that could be recovered from the bones was a specific type that was passed from mother to child. To confirm or rule out Howarth, experts had to find someone who lived in her maternal line.
Howarth's four sisters died childless. Her mother was an only child.
"So, we had to go up to Percy's grandmother and see if she had any sisters, and we're in the early 1800s at this point, and then find out about the grandmother's sisters and see if we could track down someone who falls inside the maternal line that is alive today," Lockyer said.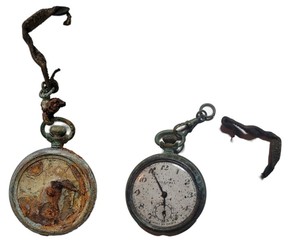 In 2021, a distant relative was found who, according to Lockyer, had "no idea" who Howarth was, but was willing to have a DNA test done, confirming that his remains had been found.
It would take another year for his relatives to be identified.
Article content
"It took a ridiculous amount of time. She took a lot longer than any of us wanted, but the result negates the fact that she took a significant amount of time," Lockyer said.
"Because the important thing is that Percy got his name back, right? That's what matters. So, it's pretty special."
Howarth was born on August 16, 1894 in Darwen, Lancashire, England. His parents were Richard and Margaret Howarth, née Dearden. Percy's family included siblings John, Mary, Eugenie, Eleazer, Charlie, Clara, and Maud.
He immigrated to Canada in 1912, sailing from England on the RMS Victorian. Before enlisting, he worked as a sailor in Vancouver.
On July 19, 1916, he enlisted in the 121st Overseas Battalion, part of the Canadian Expeditionary Force, Vancouver, at the age of 21.
Article content
Once in England, he was transferred to the 7th Infantry Battalion and trained with that unit. He was sent to France at the end of 1916.
A statement from the Department of National Defense says Howarth's family has been notified and that he will be buried "as soon as possible" at the Loos British Commonwealth War Graves Commission Cemetery in France.
Lockyer said they hope to bury three sets of remains that have been identified at the same time and hopes to meet Howarth's family at the ceremony.
The Victorian filmmaker's long, lonely efforts to track down WWII veterans will be archived at the Canadian War Museum

'Red' Edwards, WWII flying ace, dies at 100
---
More news, less announcements: Our in-depth journalism is possible thanks to the support of our subscribers. For just $3.50 a week, you can get unlimited, ad-lite access to The Vancouver Sun, The Province, National Post, and 13 other Canadian news sites. Support us by subscribing today: The Vancouver Sun | The province.