The death toll from Covid-19 in Mexico rose to 323,805, after 78 new deaths were registered this Tuesday, according to data from the Ministry of Health.
The federal agency detailed that in the last 24 hours, 648 new infections were registered in the country, so the accumulated number of confirmed cases increased to 5,723,862 people infected since the SARS-CoV-2 coronavirus arrived in the country in February 2020.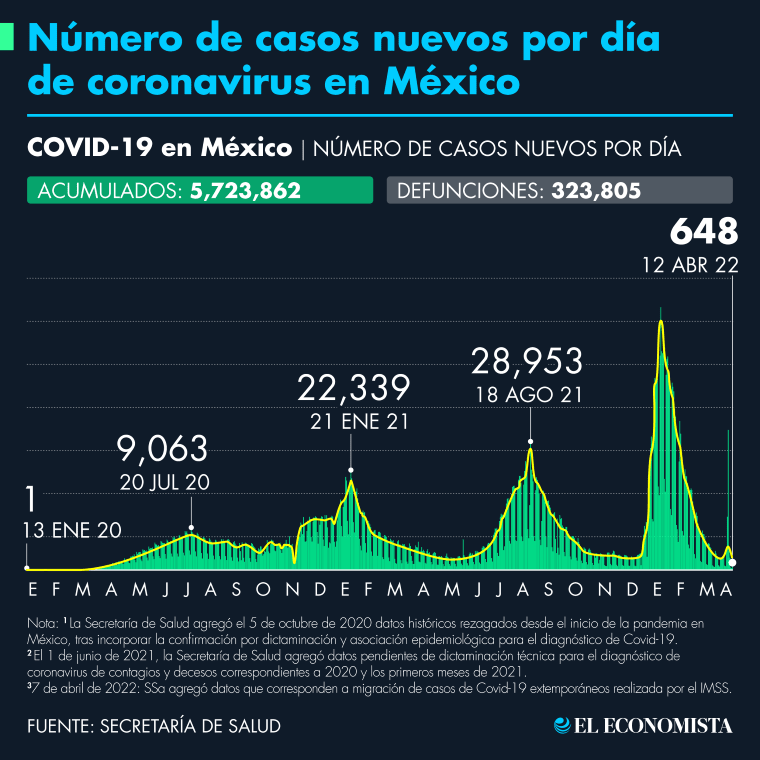 In the daily technical report on the progress of the epidemic in Mexico, it details that the health authorities estimate that there are around 5,267 active cases nationwide, that is, people who have presented symptoms of Covid-19 in the last 14 days.
Regarding hospital capacity, the occupancy of general beds stands at 4%, while beds with ventilators register an occupancy of 3%, in both cases without changes compared to what was reported yesterday.
Vaccination against Covid-19 in Mexico
As of Monday, April 11, the federal government reported that 163,541 vaccines were applied, for a total of 194,095,557 doses supplied throughout the country since the vaccination plan began to control the Covid-19 pandemic in December. of 2020.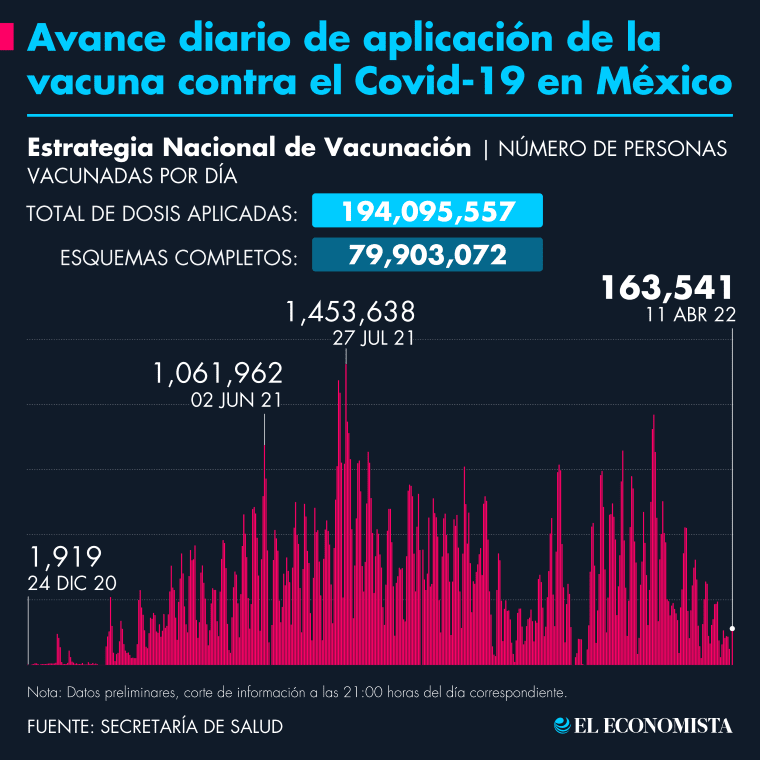 The Ministry of Health highlighted that 85 million 676,600 people have been inoculated, of which 79 million 903,072 have a complete vaccination schedule.
kg