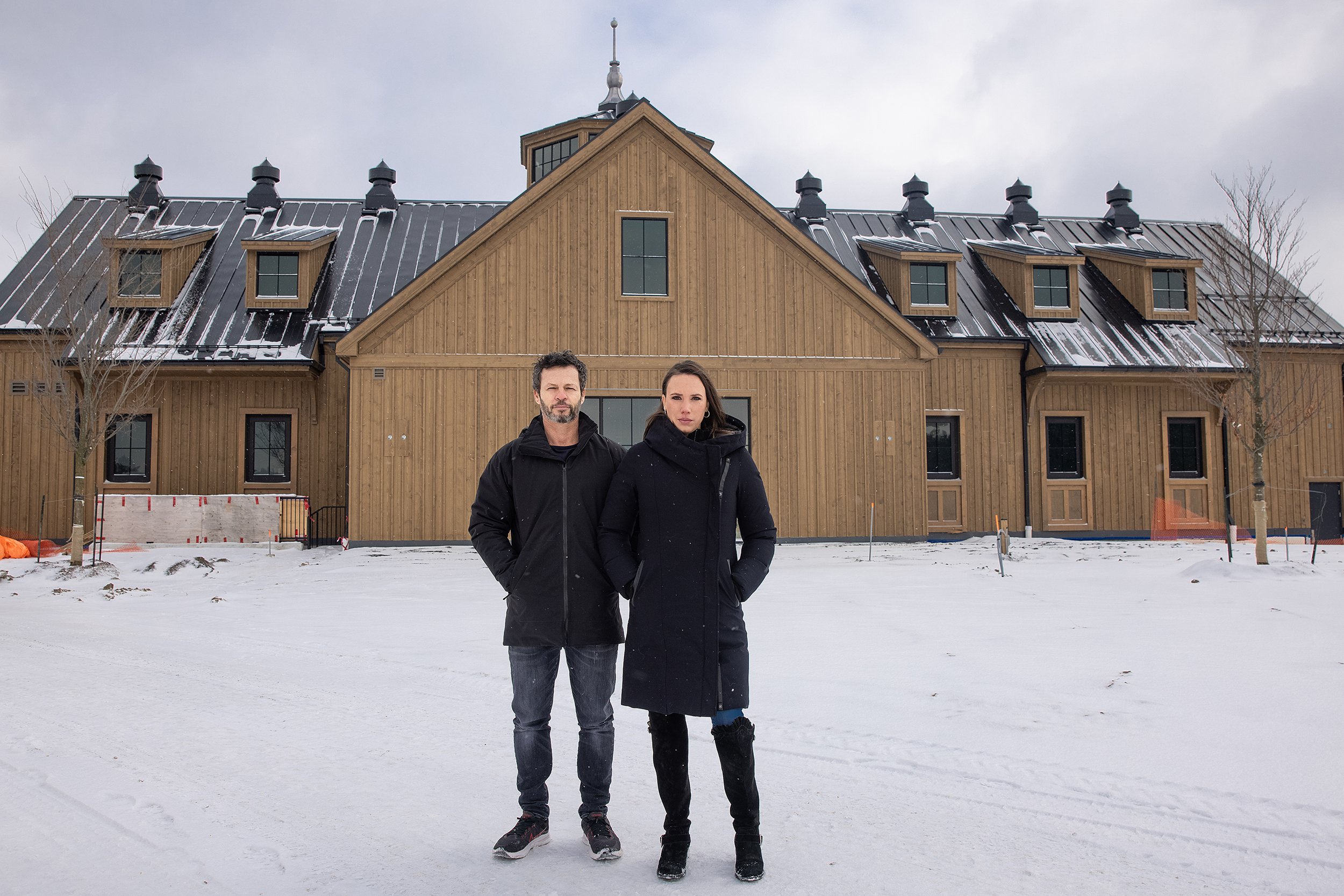 A modern facility is coming to King City.
The King Animal Hospital in King City is expected to open its doors early next year.
The owners of King Animal Hospital, Rob and Danielle Scheinberg, also own Dog Tales Rescue and Sanctuary, a dog rescue and horse shelter on 50 acres of land in King City.
The Scheinberg family appointed Tracy Jones as chief executive of the animal hospital in November. Jones has experience in human health care by working in the long-term care and hospital sectors for the past 20 years.
"What they hope for is that I can bring a lot of the regulatory processes and zeal that one would have in a human hospital to the animal hospital," Jones said. "Not only will this hospital differentiate itself from other animal hospitals because of all the services, specialists and diagnostics that we will offer, it will also have a lens from a management perspective of how human hospitals are run. , and how they are measured for success. "
When completed, King Animal Hospital will be just under 60,000 square feet and four floors with an indoor arena.
"We are focused on companion animals and the horses. "Our indoor arena will allow our equine veterinarians to do assessments on the horses indoors in an arena," Jones said.
The animal hospital will have services and equipment not yet seen in Canada. One example is a standing CT scan machine for horses, Jones said.
"We will also have water therapy for both the horses and dogs. We will get MRI and X-ray, "Jones said.
The animal hospital will also offer alternative therapies, such as natural medicine, acupuncture and massage.
The Scheinberg family has invested in a surgical arm that will take X-rays in real time, meaning the surgeon does not have to stop the surgery to get scans done, Jones said.
"We know it will make a big difference in both the cost to the consumer but also the health of the animal," she added.
Part of the new animal hospital will have a learning and knowledge sharing center to enable the building of a community of specialist veterinarians who want to learn.
"The goal is to increase the quality and access of services for the community," Jones said. "We know what we are going to do is going to be world class, but we really want all animals to have access to that kind of expertise."
Jones said one of the Scheinbergs' main drivers behind building the hospital saw families struggling to provide the expert care their animals needed.
"We want to say we are accessible to the community. We will be competitive in our prices, but the experience you will have, both you and your animal, will be different from what they will have experienced elsewhere, "Jones said.
John Tait, a veterinarian at Ontario Veterinary College, said there is an increase in the demand for veterinary services in Ontario.
"I think (the King Animal Hospital) will definitely meet a social need to provide an additional source of care, not only companion animals, but also horses. It is a modern facility, "he said.
Tait said the animal hospital will meet needs at primary care level as well as "vertically integrated" care with specialists.
"For Ontario, not only will it bring in another hospital, a vertically integrated hospital with a modern facility, but also the level of care will be at the highest standards as defined by our accreditation bodies," he said.
---
STORY BEHIND THE STORY: Reporter Laura Broadley wanted to find out the status of the modern King Animal Hospital's construction. She interviewed CEO Tracy Jones and John Tait, a veterinarian at Ontario Veterinary College.

Reference-www.thestar.com