The National Commission of the Retirement Savings System (Consar(outskirts) from 2022.
According to the preliminary draft found in the National Commission for Regulatory Improvement (Conamer), the cap on commissions to be charged next year will be announced no later than the last business day of October of the current year, however one of the three largest Afore in the market has indicated that with this formula, the commission The average of the administrators would be 0.57% as maximum and not 0.69% as had been anticipated.
Currently the administrators charge an average commission of 0.807 percent.
It should be noted that with the reform to pension system which came into force this year, the ten Afores that operate in the country will have a cap on the commission collection they make to their clients, which will be determined from comparisons made between the commissions charged in the pension systems of countries like: USA, Chile and Colombia.
The regulator has indicated that each year the collections in terms of commissions in these three countries will be reviewed with the data available until the end of September.
"When reviewing the document, it can be seen that the proposed modification to the methodology does not simplify, but rather has the purpose of drastically reducing the commission that would result from the methodology that is intended to be modified," reads the document sent by a fund manager to the Conamer.
The Commission has indicated that the modifications made known are in order to guarantee legal certainty to the Afores. Likewise, it indicated that it is in congruence with the annual procedure for requesting authorization and approval or denial of commissions established in the Retirement Savings System Law (SAR).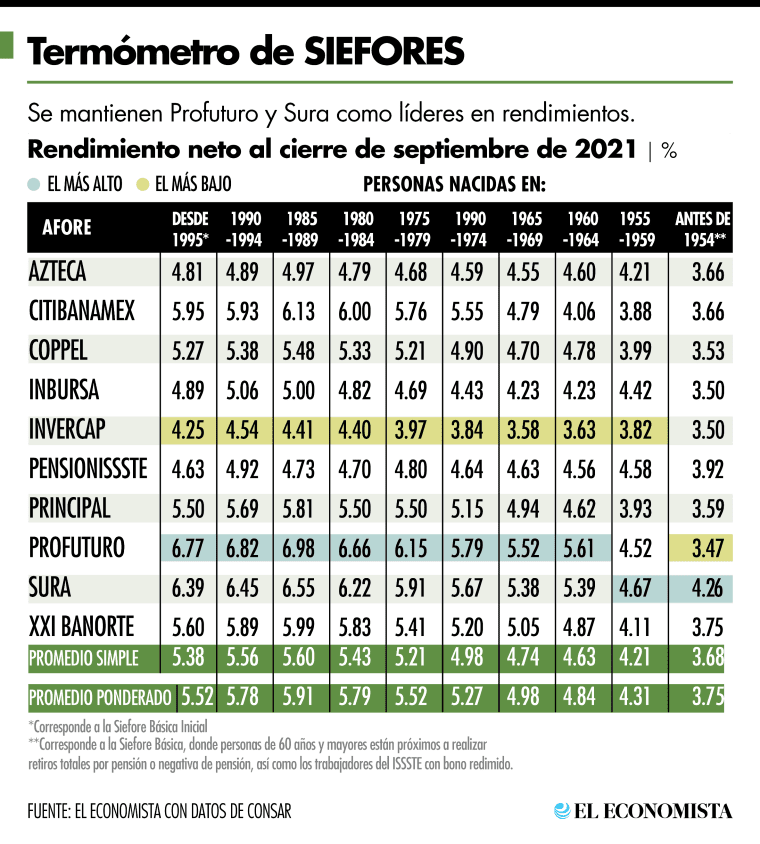 Afores
As expected, the provisions were not well received by the administrators who have pointed out that the formula used to calculate the commission cap has elements that are not comparable.
For its part, Mexican Association of Afores (Amafore) has expressed that this action cannot be carried out since the interested parties must first be heard. "With full legal certainty, guarantees that any natural or legal person must have in public policy decisions made regarding the industry."
One of the arguments presented by an afore considers that abruptly lowering the commission could lead to a single price, which would inhibit competition or affect fund managers with lower balances, which could encourage the consolidation of fund managers for retirement.
Likewise, it has been indicated that the regulator will change the way in which fund managers will be notified of the new commission to be charged since now they will know it when the commission notifies it on its website.
Previously, the notification was by means of an official letter, as well as by Internet site.
(With information from Santiago Nolasco)


Reference-www.eleconomista.com.mx