The loss reduced CFM's record to 9-7-3 and the club remains in third place in the MLS Eastern Conference.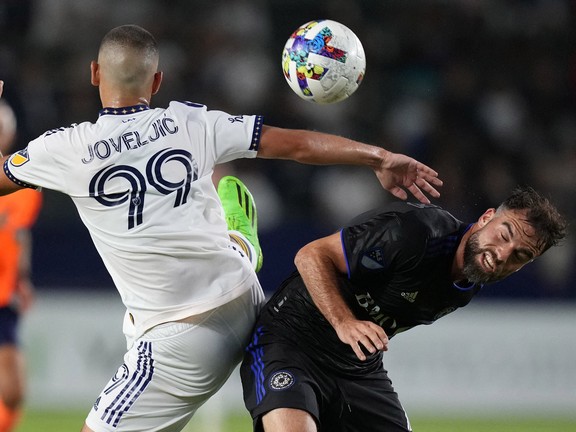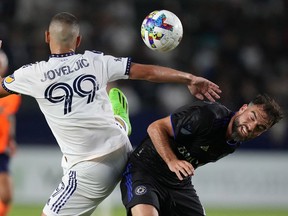 Postmedia may earn an affiliate commission from purchases made through our links on this page.
article content
Dignity Health Sports Park has not been kind to CF Montreal.
article content
CFM has never won a game at the stadium in the Los Angeles suburb of Carson, but it has never suffered a loss as one-sided as the Los Angeles Galaxy's 4-0 victory on Monday. CFM has four losses and a draw in its five games there.
The loss cut CFM's record to 9-7-3 and the club remained in third place in the MLS Eastern Conference, three points behind New York Red Bull and one behind Philadelphia Union. The Galaxy improved to 8-6-3 and jumped from seventh to fourth place in the MLS Western Conference.
CFM appeared to be heading into the interval a goal down, but Joel Waterman's inadvertent handball in the box provided Dejan Joveljic with a penalty kick and the Serbian international scored calmly in stoppage time to give the Galaxy a 2-0 lead. . He put his shot into the center of the net as CFM goalkeeper Sebastian Breza dove to his right.
article content
Javier Hernández, the 34-year-old Mexican veteran better known by the nom de guerre Chicharito, opened the scoring in the eighth minute. Samuel Grandsir delivered a cross to Efraín Álvarez in the area and the home midfielder headed Chicharito, who was unmarked at the far post.
Any hope of a Montreal comeback ended when Rayan Raveloson scored in the 60th minute to give the hosts a 3-0 lead. Mason Toye came on for Samuel Piette to give CFM an offensive threat early in the second half, but the attacking midfielder was thrown out of position when Julián Araujo slid in behind him to receive a pass from Daniel Aguirre. Breza had no chance as Araujo found Raveloson crashing the net.
"We were down 2-0 at halftime, but tonight's result is a bit harsh," said CFM coach Wilfried Nancy. "The third goal was difficult to take. We created dangerous chances, but we couldn't score. If you look at the game content, we didn't deserve to concede four goals, but we still did it. We have to be better in that aspect. But the result does not reflect how we played tonight."
article content
Sacha Kljestan used a backheel pass to set up Raveloson for his second goal in the 79th minute. England goalkeeper Jonathan Bond made three saves for his sixth clean sheet of the season. Fullback Alistair Johnston called the result a disappointment after the team opened its West Coast road trip last week with a comeback win over the Seattle Sounders.
"We went into this road trip knowing we were up against two of the best teams in the league," Johnston said. "Beating Seattle was great, but it was only half the battle. We came here knowing that this was a different battle. Unfortunately, they got the best of us. We have to regroup now and prepare to take on a Sporting Kansas City team that is desperate for points."
CFM will play Sporting Kansas City on Saturday at Saputo Stadium.
Stu Cowan: CF Montréal struggles to attract fans to Saputo Stadium

CF Montreal edge past Sounders to advance to tie atop conference